Why The Last Duel Is Matt Damon And Ben Affleck's First Script Together Since Good Will Hunting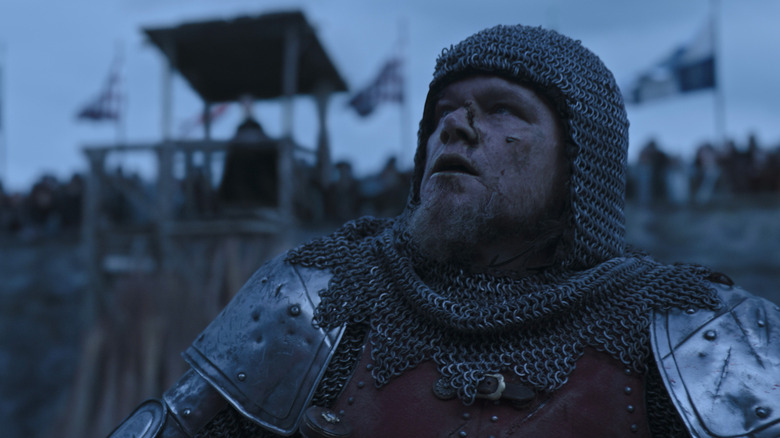 20th Century Studios
"Good Will Hunting" helped launch Matt Damon and Ben Affleck into stardom, and won them a Best Original Screenplay Oscar in the process. But despite that success, the two haven't written a screenplay together in 25 years. That finally changed with "The Last Duel," the new Ridley Scott film Damon and Affleck wrote with Nicole Holofcener. Based on a true story, "The Last Duel" is set in France in the 1300s. Damon plays Jean de Carrouges, a knight who enters into a duel with his one-time friend Jacques Le Gris (Adam Driver) after de Carrouges' wife Marguerite de Carrouges (Jodie Comer) accuses Le Gris of rape. 
This material is a far-cry from "Good Will Hunting," so why did "The Last Duel" finally get Damon and Affleck to take a crack at a screenplay together again? /Film attended a press conference for the upcoming film and learned the answer. 
"We Didn't Know What We Were Doing"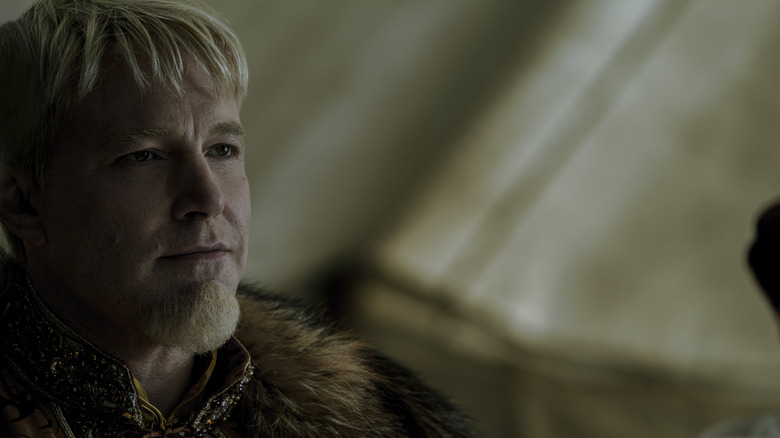 20th Century Studios
While Ben Affleck and Matt Damon have appeared together in movies since "Good Will Hunting," they haven't penned a script together since that Oscar-winning experience. Ridley Scott's "The Last Duel" changes that, although the historical epic might not seem like an obvious choice for the guys who wrote "Good Will Hunting." During a press conference for "The Last Duel," the pair was asked why this particular film got them to fire up the Final Draft software yet again. 
While Damon and Affleck didn't specify why they chose "The Last Duel" to be their screenwriting reunion, Damon did offer some insight into why they didn't write together for so long: they were afraid. Specifically, the experience of writing "Good Will Hunting," while successful in the end, still made them nervous to try out a new writing project. "I think we were just kind of afraid of writing," Damon began, adding: 
Because we were so inefficient. It was so time-consuming the first time we did it because we didn't know what we were doing. And it took us, literally, years. And we wrote thousands and thousands of pages that we, basically, scrunched into a 130-page screenplay. But I think by just doing movies for 25 years, just kind of by osmosis, we figured out structure. It turned out to be really efficient, the process. And also begging an incredible writer like Nicole [Holofcener] to come help us was also a really good idea, too."
"That's what gave us the confidence to do it," Affleck added. "We knew we couldn't rely on each other." 
"Definitely knew we couldn't rely on each other," Damon concurred. 
"We Grew Up Together"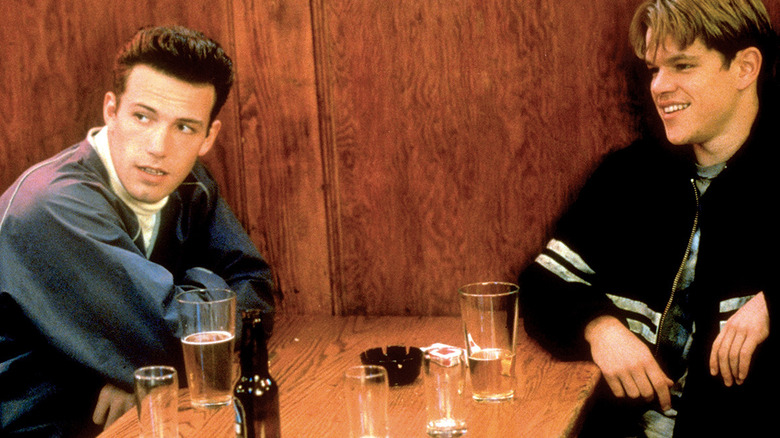 Miramax
"I've known [Ben Affleck] for 35 years, and we grew up together," Damon said previously. "We were both in love with the same thing — acting and filmmaking. I think we fed on each other's obsession during really formative, important years and that bonded us for life." Damon began writing what would become the "Good Will Hunting" screenplay during a playwriting class he was taking at Harvard University. Eventually, Damon asked Affleck to develop the script with him, and what they initially came up with was a thriller in which an intelligent young man is targeted by the government. 
Castle Rock Entertainment bought the script, at which point filmmaker and Castle Rock president Rob Reiner urged Damon and Affleck to cut out all the government thriller stuff and instead focus on the small-scale drama. Affleck and Damon wisely took Reiner up on this suggestion. They also stressed that they wanted to act in the film, although studio execs were hopeful that the future "Once Upon a Time in Hollywood" team of Brad Pitt and Leonardo DiCaprio would star. Of course, we all know that didn't happen, and the end result was a big hit that landed Affleck and Damon a Best Original Screenplay Oscar. 
"The Last Duel" is a much different movie than "Will Hunting." But the script, which takes a "Rashomon"-like approach to the different perspectives of its three lead characters, is clever and sharp, and I'm curious to see how a wide audience reacts. "The Last Duel" opens on October 15, 2021.