The Mandalorian Season 3 Has Officially Begun Production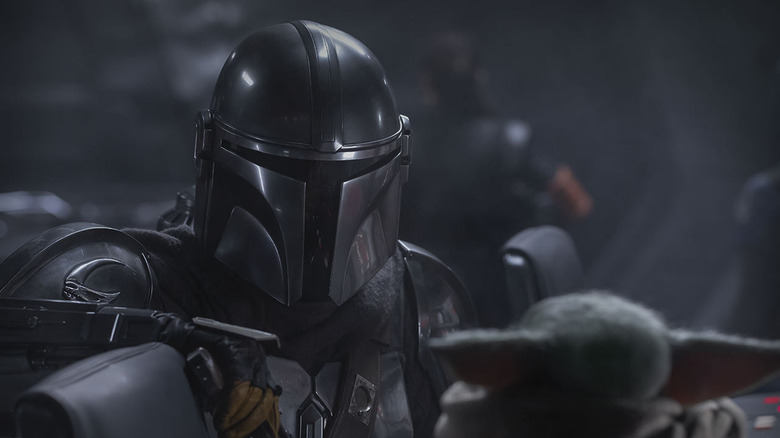 Lucasfilm
And we're off to the (space) races again, "Star Wars" fans! It has finally been confirmed that "The Mandalorian" season 3 is in production. The welcome news was revealed by none other than Carl Weathers, who will make his return as Greef Karga in a galaxy far, far away, alongside Pedro Pascal as Mando, aka Din Djarin. Weathers revealed the news on Twitter.
Mandalorian, season #3 begins for Yours Truly, on tomorrow. Greef Karga will be back on Disney+. #BePeace

— Carl Weathers (@TheCarlWeathers) October 12, 2021
As is pretty much always the case with a "Star Wars" project at this stage in the game, little has been revealed. So the fact that we even know Greef will make his return is something. But the important thing is that cameras are rolling and we can now start hopelessly speculating as to what we'll see when the show returns, most likely at some point next year. Though, as anyone who watched that game-changing season 2 finale knows, we are likely in for a radically different version of the series when it does come back.
When Last We Left Our Mando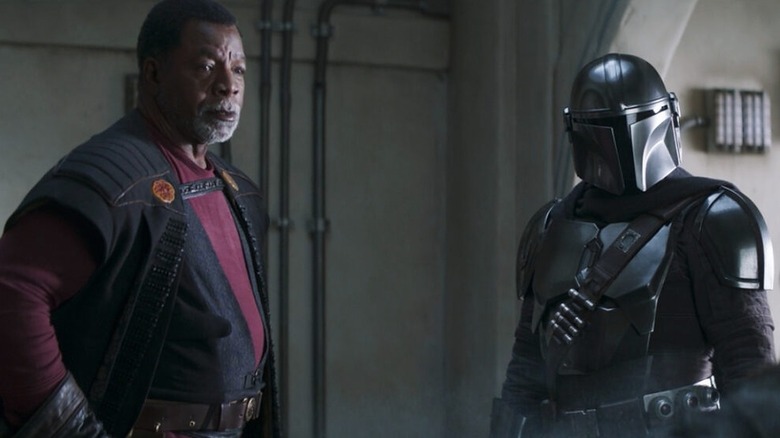 Lucasfilm
From the very end of the first episode of "The Mandalorian," it was the Baby Yoda and Mando show. One of the best-kept secrets of the modern Hollywood era managed to become one of the most roundly beloved things "Star Wars" has produced in a long time. Yet, the show's season 2 finale turned that all on its head. The unexpected and glorious return of Luke Skywalker led to the separation of Grogu from his caretaker, Din. The little green alien went off to train with Luke, while Mando was left to traverse the galaxy solo.
This means, presumably, that we may not see Baby Yoda at all this season. Or, if we do, it carries with it other implications, such as possibly seeing Luke again, or other Jedi. It's tough to say where executive producers Jon Favreau and Dave Filoni will take things after dropping such a large bombshell.
Beyond this show, we have plenty of "Star Wars" to look forward to on the small screen. December will bring "The Book of Boba Fett" season 1, which was announced via a post-credits scene in the aforementioned season 2 finale. We also have "Ahsoka," "Obi-Wan Kenobi," and "Andor" on the way. Not to mention the mysterious event series that Lucasfilm is building to in the Mando-verse. Plus, for those who dig the animated side of things, "The Bad Batch" season 2 has already been confirmed for 2022 as well.
"The Mandalorian" season 3 does not yet have a release date.