The Book Of Boba Fett Poster Reveals Premiere Date, Plot Details Confirmed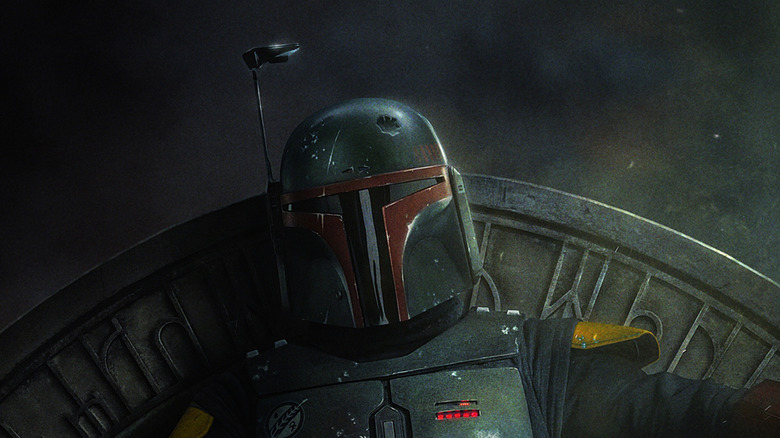 Lucasfilm
Today Disney+ dropped a few of doozies on us for their forthcoming Star Wars series "The Book of Boba Fett," namely a boss new piece of key art, a premiere date as well as the first plot details from the secretive cabal at Lucasfilm. The series that was wonderfully teased in a surprise end-credit sequence following the season 2 finale of "The Mandalorian" is set to premiere on Wednesday, December 29, on Disney+, making it a later date than the previous two "Mandalorian" seasons which dropped in November 2019 and October 2020, respectively. 
This new "Boba Fett" date is actually more in line with the release strategies on four of the five previous Star Wars movie releases of the Disney era ("Solo" being the exception), which all hit theaters around Christmas. Judging from what was set up in that end credit scene and teased in the new poster and synopsis, we're hoping to see lots of grimy space bounty hunter action as this series dives deeper into the criminal element of a galaxy far, far away. But what is Boba's endgame? Will other syndicates like Crimson Dawn come into play?
What We Know of The Book of Boba Fett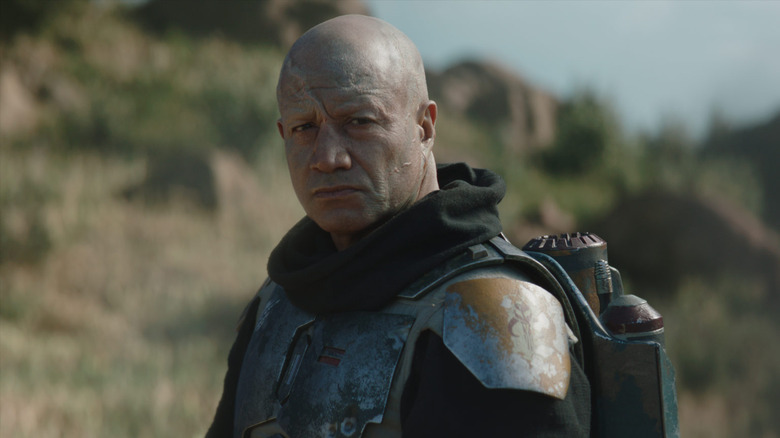 Here is the official synopsis, revealing new plot details of what we can expect from "The Book of Boba Fett."
"'The Book of Boba Fett,' a thrilling Star Wars adventure, finds legendary bounty hunter Boba Fett and mercenary Fennec Shand navigating the Galaxy's underworld when they return to the sands of Tatooine to stake their claim on the territory once ruled by Jabba the Hutt and his crime syndicate.
"The Book of Boba Fett" will feature the very welcome return of Temuera Morrison, who also played Jango Fett and his numerous clones in the Prequel Trilogy (and whose voice was inserted into "The Empire Strikes Back"), as well as  Ming-Na Wen as the revived Fennec Shand, who owes a debt to Fett. Jon Favreau, Dave Filoni and Robert Rodriguez are set to executive produce as well as helm episodes of the series alongside returning director Bryce Dallas Howard. Kathleen Kennedy and Colin Wilson are also executive producers with Karen Gilchrist and Carrie Beck serving as co-executive producers, alongside John Bartnicki producing and John Hampian as co-producer.
As for that glorious poster, check it out here and just imagine this sweet baby hanging framed on your wall. Also note the fun detail of Jabba's late lamented Rancor monster sculpted into the palace throne...