Dwayne Johnson Regrets His Public Beef With Vin Diesel: 'That Wasn't My Best Day'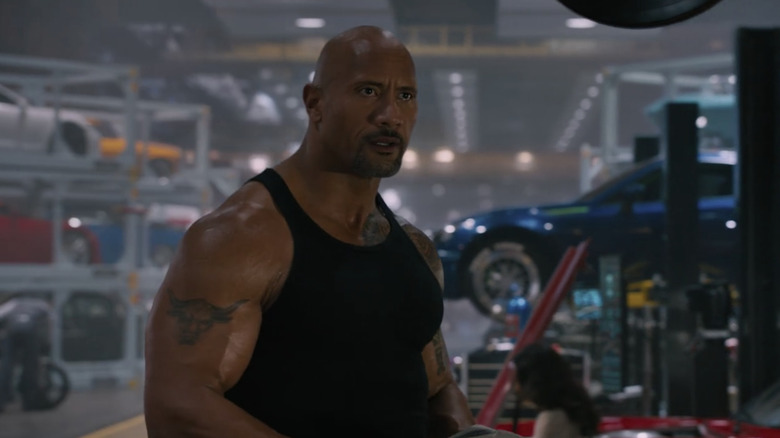 Universal Pictures
The Dwayne Johnson vs. Vin Diesel saga continues. If you're a fan of the "Fast & Furious" movies, you've probably heard by now that Johnson and Diesel didn't get along on the set. They've had a feud going, but now it sounds like Johnson regrets his part in making that feud public.
A new profile on Johnson in Vanity Fair recaps some of the basics of what went down between him and his costar. Johnson was absent altogether from "F9" this year, and he only agreed to appear in the previous franchise entry, "The Fate of the Furious," on the condition that he and Diesel share no scenes. A week before production wrapped, Johnson made an Instagram post (since deleted) where he slagged some of his "male co-stars" for being "candy asses."
As Vanity Fair observes, "candy ass" was one of Johnson's "trademark wrestling put-downs" from his days in the ring as The Rock. At the time, it almost seemed like his beef with Diesel might just be a Wrestlemania act. Johnson first addressed the fallout:
"It caused a firestorm. Yet interestingly enough ... [it was] as if every single crew member found their way to me and either quietly thanked me or sent me a note. But, yeah, it wasn't my best day, sharing that. I shouldn't have shared that. Because at the end of the day, that goes against my DNA. I don't share things like that. And I take care of that kind of bullshit away from the public. They don't need to know that. That's why I say it wasn't my best day."
No Love Lost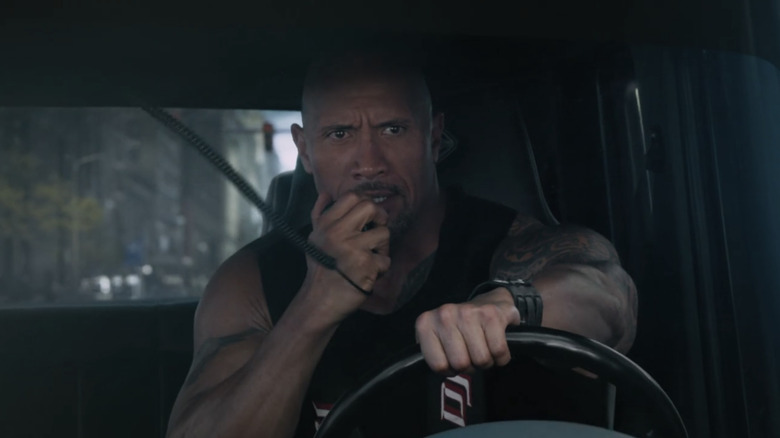 Universal Pictures
When asked if he would take back what he said, Johnson explained:
"No, I meant what I said. For sure. I mean what I say when I say it. But to express it publicly was not the right thing to do."
If you were hoping to see him and Diesel bury the hatchet, it sounds like that's not going to happen anytime soon, unless maybe they're burying hatchets in each other's faces. Over the summer, we heard Diesel — who doubles as franchise producer — liken himself to Fellini and take credit for Johnson's acting. After that, Johnson confirmed that he was done with the "Fast & Furious" series. 
For his part, Diesel chalked the feud up to him and Johnson both being alpha males. Did the two musclebound muscle car drivers ever have a peace meeting? Johnson said:
"Well, there was a meeting. I wouldn't call it a peaceful meeting. I would call it a meeting of clarity. He and I had a good chat in my trailer, and it was out of that chat that it really became just crystal clear that we are two separate ends of the spectrum. And agreed to leave it there."
As fun as it can be to watch a good wrestling feud play out, and as much as it might sadden "Fast & Furious" fans to see Johnson's character, Hobbs, depart, maybe it's better that he keep working with Emily Blunt instead on the "Jungle Cruise" sequel. That way, everyone involved can put this behind them and get back to making movies.