When Hollywood Is For Sale: What Media Mergers Mean For Movie Lovers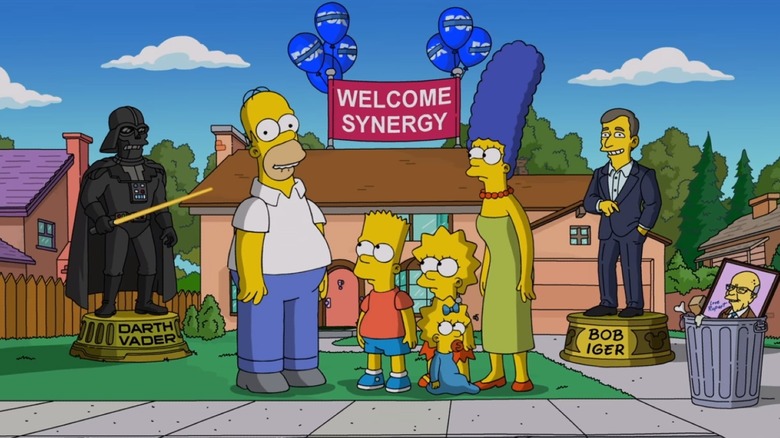 Disney
For those who have any interest in media, be it from Hollywood's perspective or purely from a business side of things, it is no secret that media consolidation has been a big thing in recent years. This, arguably, hit its apex of public interest when Disney completed its buyout of the majority of Fox's media assets in 2019. But, in less flashy ways for the general public, this is a trend that has only ramped up in recent years, especially in 2021. While it might not make for sexy bar talk, this is wildly important stuff that will affect consumers of media at all levels.
For that reason, we're here to break down what led to all of this media consolidation, where things stand now, and how this could shape the future of movie and TV shows. Spoiler alert: it all has to do with streaming and Hollywood's big bet on a streaming-focused future, for better or for worse.
The Great Consolidation of Big Media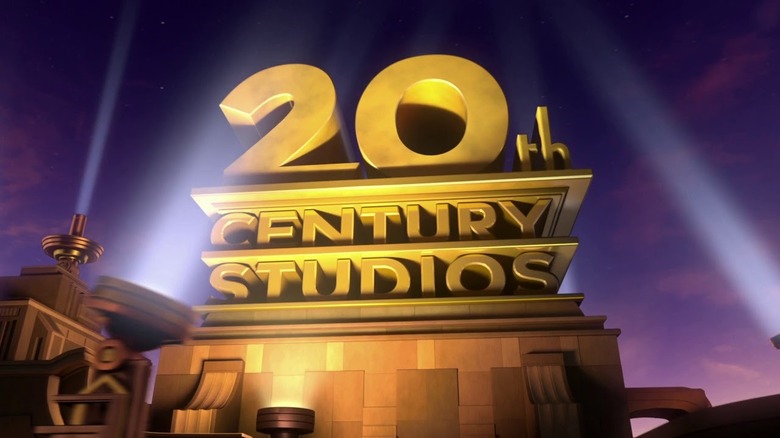 20th Century Studios
More studious business-y types can likely educate you far better than I can on the nitty-gritty as it relates to media consolidation. But for the purposes of Hollywood (and this article), I'm going to focus on two relatively recent, massive merges that, in my view, have largely shaped the business as we know it now. The first one — and the one that paved the way for others to follow, took place on October 22, 2016. That was the day it was announced that AT&T had offered to acquire Time Warner for $85 billion, with a big ol' B. Though the deal had to go through an antitrust lawsuit, it was eventually approved by regulatory bodies, and WarnerMedia was born.
The big thing here is that AT&T, a tech/telecom company, was now in control of huge, legacy brands such as Warner Bros., HBO, and DC, among many others. It wasn't one Hollywood studio merging with another. This was a telecom company getting into the content business in a big way. Not to mention that earning regulatory approval has paved the way for other major deals that would come later. Interestingly enough, AT&T, after just a few years, decided to largely get out of the media business, opting to sell WarnerMedia to Discovery, which will form yet another, completely different massive media conglomerate. But this deal laid the ground for the Disney/Fox merger, which was an even bigger deal in the public eye, for various reasons.
Rumblings began kicking up in December 2017 that Disney was looking to purchase the majority of 21st Century Fox's media assets. As many of you may have noticed, superheroes are a big deal in the pop culture landscape. In particular, the Marvel Cinematic Universe has dominated the box office for more than a decade now. Unfortunately, Fox controlled the rights to the "X-Men" and "Fantastic Four" franchises. For that reason, this deal became of major interest to those who might not have otherwise paid attention to business dealings of this sort.
In the end, after much back and forth, it was announced in June 2018 that Disney and Fox had agreed to a massive $71.3 billion deal. The deal, which was approved in March 2019, put Disney in control of more franchises and legacy IP than one could possibly imagine. "Avatar," "Planet of the Apes," "Alien," "Predator," "Home Alone," "Die Hard," the list goes on. This, more than anything else, was a bid to fight Netflix in the emerging and ever-evolving streaming wars.
The Streaming Wars and the Need for IP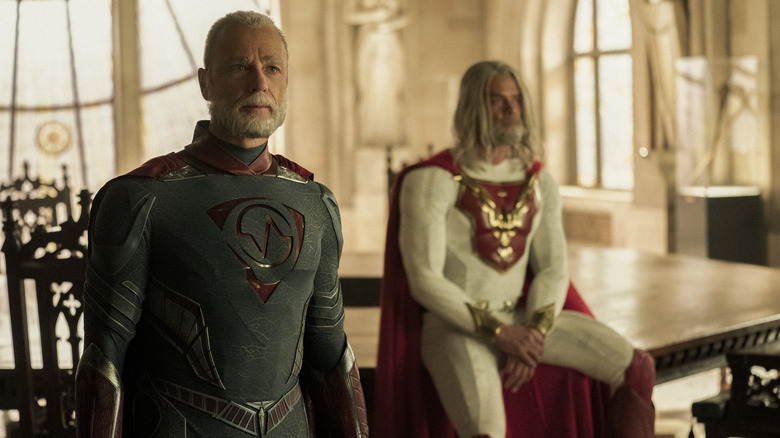 Netflix
Netflix may have started as a DVD delivery subscription service, but when they shifted to streaming in 2007, it changed things forever. While it didn't pick up steam right away, Netflix now has 209 million subscribers worldwide — and counting. The business model of having people pay a monthly fee to watch on-demand movies and TV shows has become the business model everyone in Hollywood is chasing. Initially, Netflix just licensed content from virtually everyone, as it was an emerging revenue stream for other studios. That all changed when Netflix decided to get into the original content business, which started to truly get everyone's attention when "House of Cards" debuted.
Ever since, instead of being a revenue stream for licensed content, Netflix has been competition. That has created a splintered market for streaming, with every studio and media company in town trying to go into business for themselves. That's why we have Disney+, Hulu, HBO Max (resulting from the WarnerMedia/AT&T deal), Peacock, Apple TV+, Paramount+, Amazon Prime Video, and Hulu (which Disney also owns). Not to mention more niche services such as Shudder, ESPN+, The Criterion Channel, and a host of others.
While licensing content is still a big part of the deal, because everyone is, more or less, in business for themselves, it's about using streaming as a house for movies and TV shows the respective company controls. That has created a huge need for intellectual property (IP) that can be used to created content capable of attracting subscribers. Two of the most notable examples from Disney's camp, with the company purchasing Lucasfilm in 2012 to bring "Star Wars" back to life, and their purchase of Marvel in 2009. Both purchases were in the $4 billion ballpark, and that figure is going to become really important here in just a minute.
A Seller's Market Emerges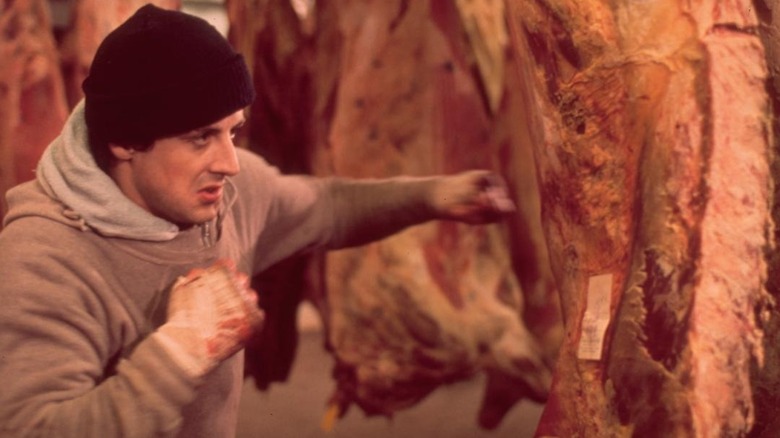 MGM
The desire/need for IP has created a bit of a "feast or famine" mentality in Hollywood, particularly in the streaming space, as well as with blockbuster movies. There are only so many Lucasfilms or Marvels out there. Everyone else has had to get creative to try and find content capable of luring in subscribers, with so many of the big fish already having a home at other studios. As such, any existing company that has a library of content that can be exploited has become extremely valuable. Thus, more media mergers are happening — and will continue to happen, as a huge seller's market has emerged.
A few recent head-turning acquisitions illustrate just how much the market has changed, and how much demand is dictating the price. In May of this year, Amazon agreed to purchase MGM for a whopping $8.45 billion. A sale of MGM had been rumored for years, but Amazon finally ponied up enough dough to make it happen. Amazon, when/if the deal is approved, will be in control of "Rocky," "RoboCop," "The Pink Panther," "Stargate," and a host of other franchises. They also will be home to the "James Bond" library, though EON Productions will still control the future of the franchise, creatively speaking.
Remarkably, MGM, in the current marketplace, was worth more than Disney paid for Marvel and Lucasfilm combined. Perhaps nothing illustrates just how much has changed over the last decade than that single point. That is why virtually any company with a library to sell is gearing up to do so, because now is the time to cash in.
Other recent, splashy examples include Netflix buying the Roald Dahl Company, which includes "Charlie and the Chocolate Factory," in addition to the rest of the author's acclaimed works. Reese Witherspoon's production company Hello Sunshine, which was founded in 2016 and produces shows like "The Morning Show," sold to private equity firm Blackstone Group Inc. for a staggering $900 million. More recently, it was revealed that Magnolia Pictures, the distributor behind the "V/H/S" and "REC" franchises, among many other movies, is up for sale as well.
Bye-Bye Indie Studios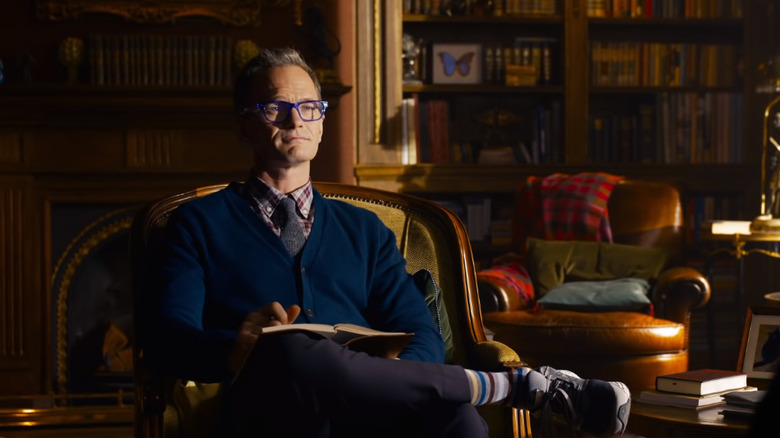 Warner Bros.
The fact of the matter is, fewer independent entities are going to exist in the entertainment world as time marches on. Apple is likely going to make a play for a media library at some point, Netflix isn't going to stop scooping up would-be franchises, smaller studios like Lionsgate and A24 may feel the pressure to sell. This means gigantic media companies will, ultimately, control the vast majority of movies and TV shows we enjoy in the future. Is that inherently a bad thing? It depends on how one wants to look at it. The good news is that competition necessitates, to some degree, a need to try and produce quality content to compete. Though, in many cases, it becomes about playing to the middle, rather than satisfying the niche needs of the few.
More mergers are going to happen, and they are going to happen soon. While paying attention to the minute details of each merger isn't important to the average movie/TV lover, understanding that this will, in a huge way, impact the types of things that are made, is important. The one tool we truly have as consumers is to vote with our dollars. So, as this continues to unfold, making conscious decisions about how you are voting with your dollars is perhaps the one way we can affect change on the other side of the table.