Disney, 21st Century Fox Shareholders Approve Historic $71.3 Billion Deal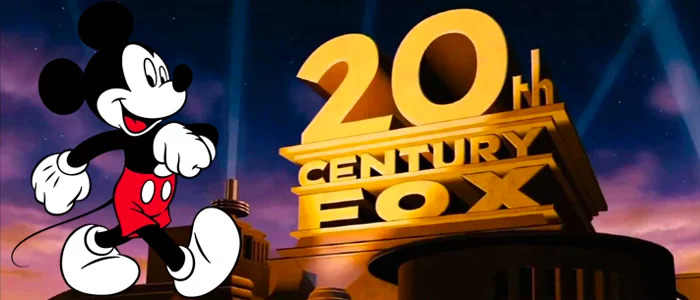 Shareholders from 21st Century Fox and the Walt Disney Company voted to approve the $71.3 billion mega-merger between the two companies. The historic Disney Fox deal will see the House of Mouse acquire the 20th Century Fox film and TV studio, Fox's entertainment cable networks, and its international assets.
Now with the shareholders' approval in the bag, the Disney acquisition of 21st Century Fox's assets will likely be finalized as early as the first half of 2019.
Disney's and Fox's shareholders held their meetings on the deal at the New York Hilton Midtown hotel, voting on their approval of the $71.3 billion deal within eight minutes of meeting, according to The Hollywood Reporter.
Neither Disney CEO Bob Iger nor Fox co-executive chair Rupert Murdoch attended Friday's shareholder meetings.
Gerson Zweifach, general counsel of 21st Century Fox, told Fox shareholders that the merger is expected to be completed in the first half of 2019, Variety reports.
The shareholders' approval puts the historic Disney-Fox deal back on track, after it suffered setbacks following a heated bidding war with Comcast, which derailed talks with its $65 billion cash bid. However, this only succeeded in driving up Disney's offer from the original $52 billion to the $71.3 billion cash-and-stock bid listed today, causing Comcast to drop from the bidding war. A recent lawsuit from a Fox shareholder filed earlier this month looked like it would throw another wrench in proceedings, but Fox dismissed the suit as "frivolous."
Disney received approval from the Department of Justice for its historic acquisition last year, putting to bed any fears of government intervention in the corporate mega-merger.
Now the latest development of shareholder approval clears the path for the Disney-Fox deal to be finalized in early 2019. Once the deal is finalized, Disney will acquire 21st Century Fox's TV and movie studio assets, Star India, FX, National Geographic, Fox's 30% stake in Hulu and Fox's 39% stake in Sky, the European pay TV company that Comcast was looking to acquire.