The Retreat Will Star The Crown Breakout Emma Corrin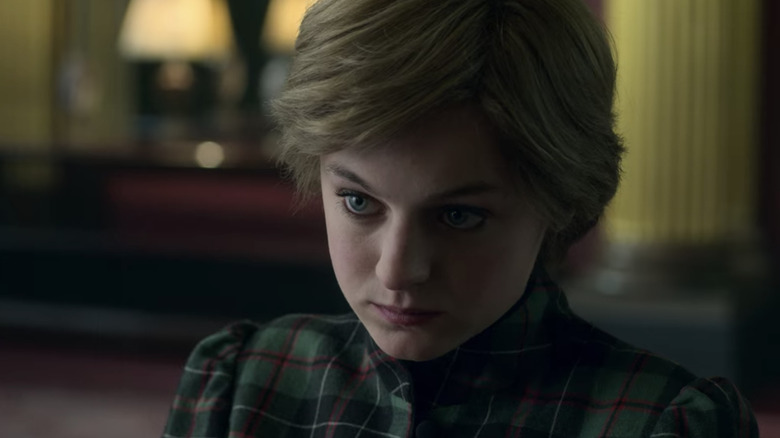 Netflix
Emma Corrin received an Emmy Award nomination for playing Princess Diana in season 4 of Netflix's "The Crown," but now she's ready to hop from the streaming world to cable TV with a starring role in FX's "The Retreat." The upcoming limited series hails from Brit Marling and Zal Batmanglij, the pair behind "The OA" and the films "Sound of My Voice" and "The East."
We previously reported that Marling would be playing the lead role of Darby Hart, a "Gen Z amateur sleuth," in "The Retreat," but according to The Hollywood Reporter, it's actually Corrin who will fill that role while Marling takes on another unspecified "key on-screen role." The logline for "The Retreat," which came out of the Television Association Critics press tour this summer, notes that "Darby and 11 other guests are invited by a reclusive billionaire to participate in a retreat at a remote and dazzling location."
Maybe Marling will play the reclusive billionaire? If so, that would be roughly in line with the comparison we made before between "The Retreat" and "Nine Perfect Strangers," the Nicole Kidman-led Hulu series. Stick Kidman's character in a blender with Marling's from "Sound of My Voice," and it's not hard to imagine a new blond-haired, white-robed billionaire guru emerging.
A Cure for Wellness Retreats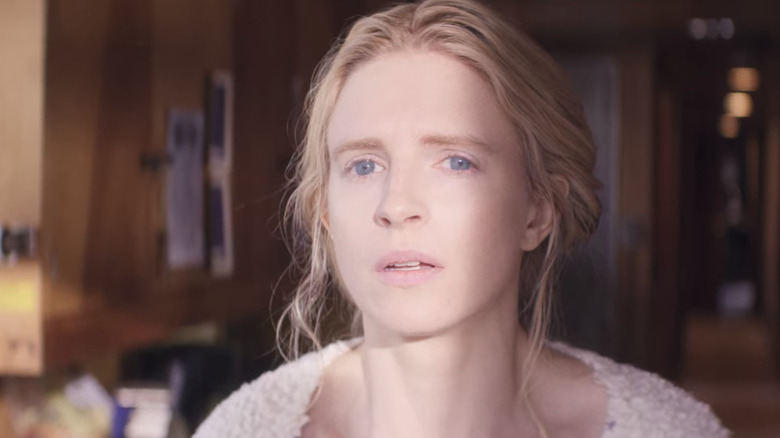 Netflix
"Nine Perfect Strangers" isn't the only recent show we've seen set in a wellness retreat. There was also "The White Lotus," which was supposed to be a limited series, not unlike "The Retreat," but which enjoyed such success that HBO renewed it for a second season in August. "The Retreat" would at least appear to have a unique location going for it; FX Networks chairman John Landgraf said that it would take place in "an ultra luxury hotel adjacent to a glacier in a very forbidding northern place."
The rest of the logline for "The Retreat" teases a show that "puts a new spin on the classic whodunit," as "one of the other guests is found dead" and "Darby must fight to prove it was murder against a tide of competing interests and before the killer takes another life."
As for "The Crown," it's jumping ahead in time in season 5 and bringing in Elizabeth Debicki ("Widows," "Tenet") as the new Princess Diana. So that's why Corrin is suddenly free to go on this "Retreat." My only question is: will there be electric eels like in "A Cure for Wellness," and if so, will they be telepathic like the octopus in "The OA: Part II?"
At the rate things are going right now, we may soon need to devise a cure for TV shows set in wellness retreats.
We'll keep you posted on "The Retreat."