Ghostbusters: Afterlife Director Hopes The New Movie 'Sets The Table' For More Sequels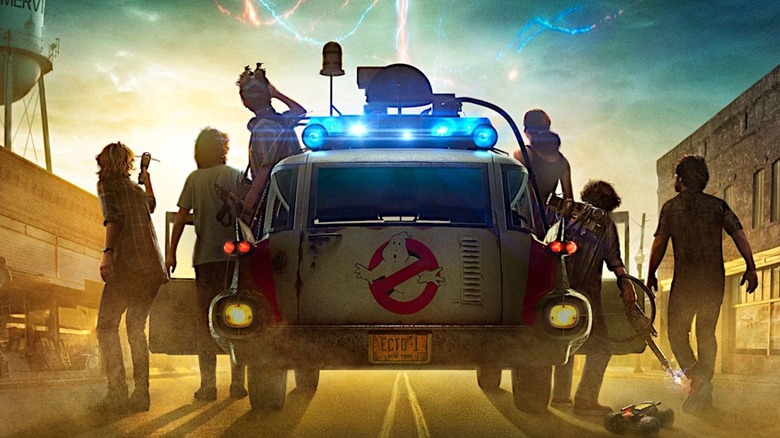 Sony Pictures
After nearly two years of release delays (thanks, Covid) Jason Reitman's continuation of his father's legacy is finally locked into a release date. "Ghostbusters: Afterlife" hits theaters November 19, 2021 so that means the publicity machine is gearing up, including a panel at New York Comic-Con last weekend with some key players, including Jason and Ivan Reitman, followed by a surprise screening for the fans in attendance.
Reaction to the screening seemed to be highly positive, if my own personal Twitter feed was any indication, but there was a little news broken during the panel portion of this event.
Jason Reitman Wants More Ghostbusters Movies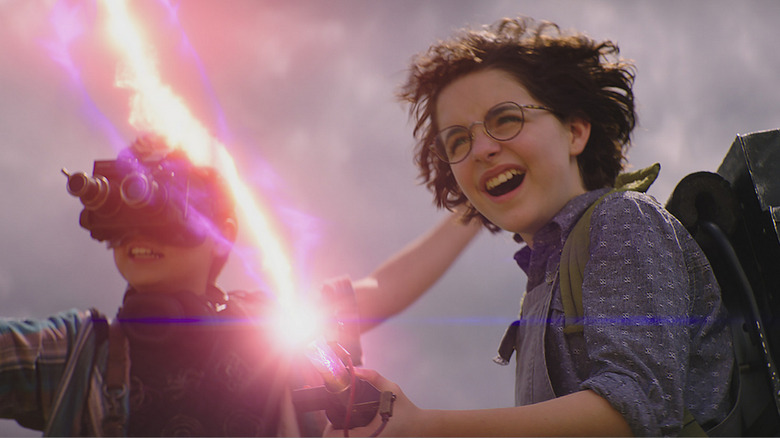 Sony Pictures
The Hollywood Reporter recounted the panel discussion and leads with the big quote, from director Jason Reitman:
"We wanted to make a movie that opened the universe to all kinds of stories. I want to see Ghostbusters movies from all of my favorite directors and I hope this movie sets the table for them."
I mean, it shouldn't be all that surprising that a big franchise wants to pump out more movies, but it is nice to see that one of the aims of this new film is to keep "Ghostbusters" viable for years to come. What's specifically exciting to me about this quote is that it feels like all avenues are possible.
Having not seen the movie yet, I'm taking this to mean that paranormal events have either become the norm or something happens in the movie that makes ghostbusting in all shapes and forms a necessity.
It seems to me that the world created by this series can go in just about any direction, following any combination of lead players in any location on the globe. America doesn't have a monopoly on spooky stuff, it should be noted. As long as it's fun, quasi-family friendly, and holds the potential for a Bill Murray cameo then it'll be "Ghostbusters."
The Wide, Wide World of Ghostbusting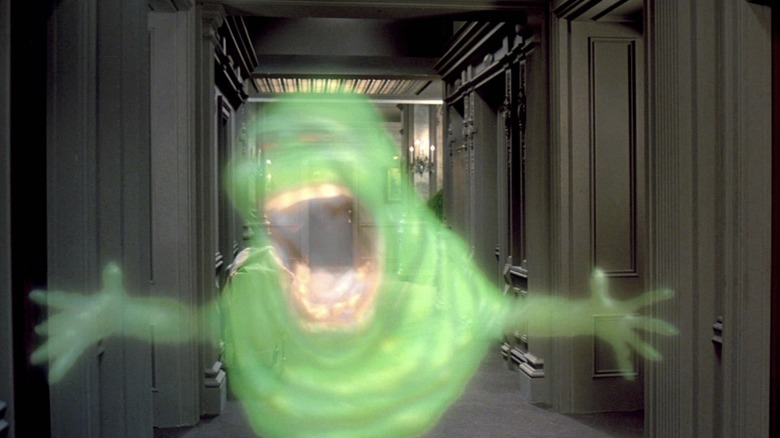 Sony Pictures
It seems to me that the real interesting part of that quote is Reitman's desire to see a whole bunch of different filmmakers take the reigns and make their own version of what a "Ghostbusters" movie is, which is a little like how the "Star Wars Stories" side films were supposed to be.
Want a "Ghostbusters" that leans more heavily into the horror side of things? That's a possibility! Get Ari Aster on the phone! Let's see him absolutely devastate some families with his take on this world. Want one that's more goofy, like the Animated Series? Well, maybe it's time to bring in Lord and Miller and see what they can do.
The point is if this movie does successfully tee up a whole bunch of future movies I hope Reitman gets his wish and we get a variety of different kinds of stories. There's a lot of slimy gold to be mined here.