The Righteous Gemstones Season 2 - Everything We Know So Far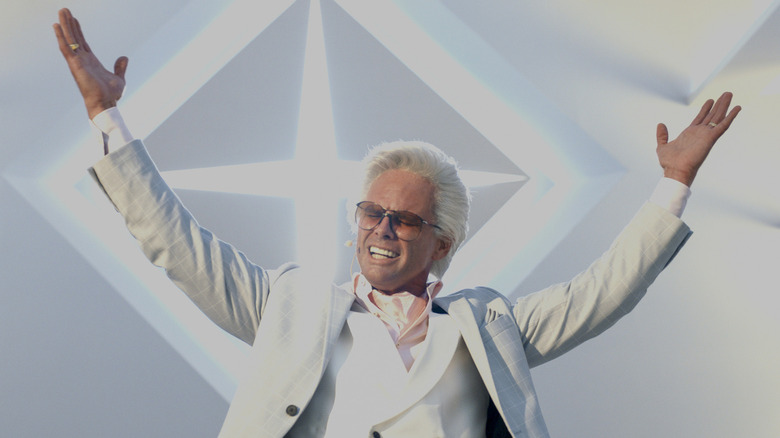 HBO
(Welcome to ...And More, our no-frills, zero B.S. guide to when and where you can watch upcoming movies and shows, and everything else you could possibly stand to know.)
Praise be! "The Righteous Gemstones," Danny McBride's sacrilegious satire of for-profit prophets, is coming back for a second season. 
The series follows the ridiculously wealthy Gemstone family, who made their fortune as televangelists. Led by patriarch Eli (John Goodman), the Gemstones try to keep their reputations squeaky clean while also getting up to a lot of dirty deeds. It's a hilariously pitch-black comedy about faith and people who prey on those who have faith, and now it's back for a sweet, sinful season 2.
The Righteous Gemstones Season 2 Release Date and Where You Can Watch It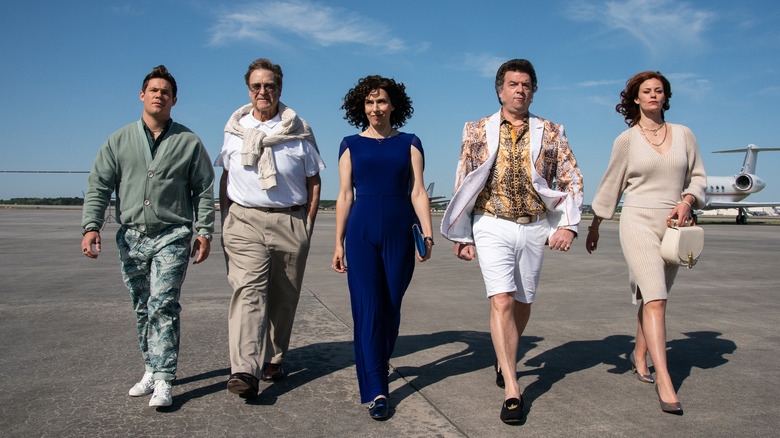 HBO
It's been a while since we've seen the Gemstone gang. The first season of "The Righteous Gemstones" bowed in October 2019, with plans for a quick turnaround on season 2. Unfortunately, the COVID-19 pandemic hit hard in spring 2020, putting production on hold. There's no official release date yet, but HBO has confirmed (via EW) that the nine-episode second season will be available to watch on cable on HBO and stream on HBO Max this winter. 
What is The Righteous Gemstones?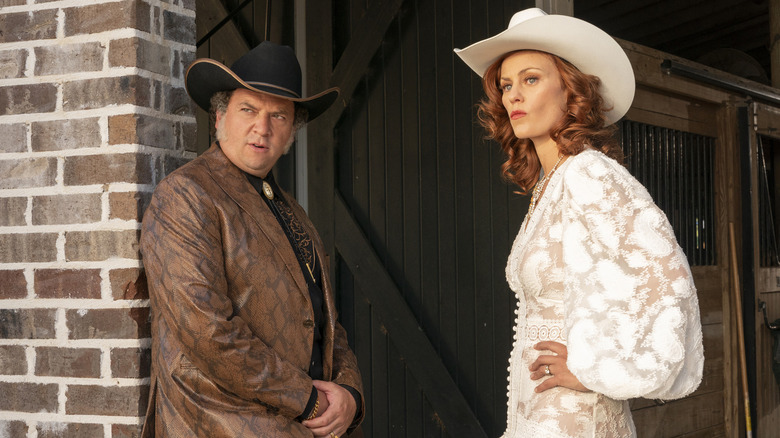 HBO
The first season of "The Righteous Gemstones" mostly followed eldest son and associate pastor Jesse Gemstone as he tried to deal with being blackmailed, controlling his wayward son Gideon (Skyler Gisondo), and holding his position as second-in-command to his father. Meanwhile, his sister Judy (Edi Patterson) sees Jesse's floundering as a chance to cement her own place in the family, and youngest brother Kelvin (Adam DeVine) tries to figure out where he fits at all. 
Here's the official logline:
THE RIGHTEOUS GEMSTONES tells the story of a world-famous televangelist family with a long tradition of deviance, greed and charitable work. Season two finds our blessed Gemstone family threatened by outsiders from both the past and present who wish to destroy their empire.
The Righteous Gemstones Season 2 Cast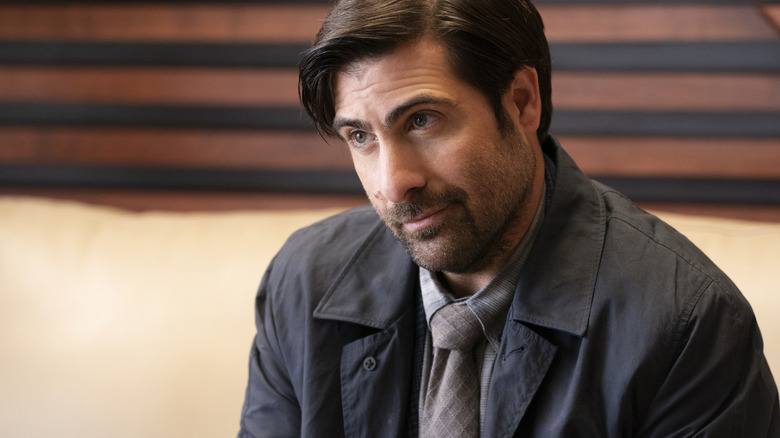 HBO
In addition to McBride, DeVine, Patterson, and Goodman, the returning cast of "The Righteous Gemstones" includes Tom Cavalero, Gregory Alan Williams, and Tim Baltz. Standouts among the returning cast are Cassidy Freeman as Amber Gemstone, Jesse's supportive and feisty wife, and Walton Goggins, who plays "Baby" Billy Freeman, Eli's brother-in-law and uncle to Jesse, Judy, and Kelvin.
The season 2 cast will expand to include Jason Schwartzman, Eric André, and Eric Roberts. Schwartzman will play a recurring role as Thaniel, a journalist working on a story about the Gemstone ministries. (There's no word on whether it's a hard-hitting exposé or just a fluff piece, but Thaniel will probably find himself in too deep before long.) André will play Lyle Lissons, a megachurch pastor from Texas who befriends Jesse and Amber. Just picturing André going full evangelical is enough to get me giggling, so this casting should be great. Roberts will play a man named Junior who grew up with Eli and has mysteriously re-entered the Gemstone patriarch's life. 
The Righteous Gemstones Season 2 Showrunner, Writers, and More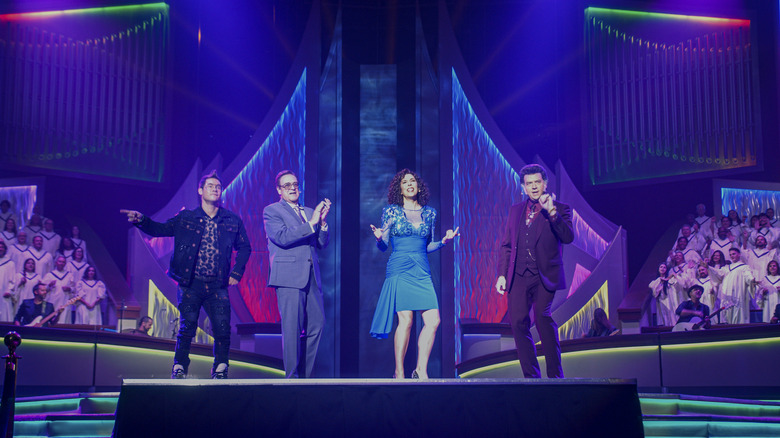 HBO
"The Righteous Gemstones" is Danny McBride's baby, so he's the creator, star, writer, and executive producer on the project. He's joined by frequent collaborators Jody Hill and David Gordon Green ("Vice Principals," "Eastbound and Down"), who also executive produce along with John Carcieri, Jeff Fradley and Brandon James. 
David Brightbill serves as a producer with Justin Bourret and Melissa DeMino as co-producers, and Grant DeKernion, Jared Hess, Kevin Barnett, Chris Pappas, and Edi Patterson are all consulting producers.