Jake Gyllenhaal In Talks To Star In Guy Ritchie's Next Movie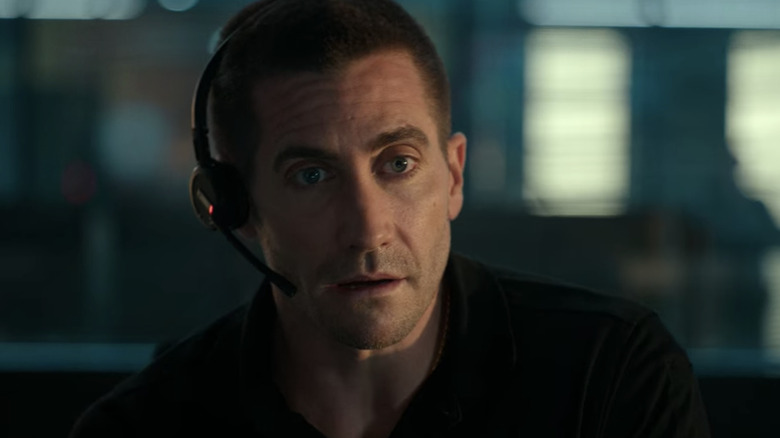 Netflix
Jake Gyllenhaal is circling Guy Ritchie's next movie. By "next," we mean, the next one Ritchie shoots, as opposed to the next one he releases.
Deadline reports that the as-yet-untitled film is lining up at Miramax, with Ritchie set to write and direct. At this point, we know next to nothing about it beyond that, but we can let our imagination run wild with the possibilities of what a Ritchie-directed film with Gyllenhaal might look like.
Though he's maintained some producing credits like "Relic" and "The Devil All the Time," Gyllenhaal's filmography as an actor went quiet in 2020. He was just at the Tony Awards last month, where he received a nomination for his stage performance in "Sea Wall/A Life." But until recently, we hadn't seen him onscreen since he played Mysterio in "Spider-Man: Far from Home" back in the summer of 2019. Before that, he taught us the word "ensorcell" and contended with killer art in "Velvet Buzzsaw," which marked his second collaboration with Dan Gilroy after the phenomenal "Nightcrawler."
Currently, Gyllenhaal is starring in Antoine Fuqua's "The Guilty" on Netflix. You might say he's guilty of raiding Denmark for films to remake because "The Guilty" is, in fact, a remake of a Danish film, just like the upcoming "Ambulance." 
"Ambulance" pairs Gyllenhaal with Michael Bay, and we already got a glimpse of some of the Bayhem that's in store for us in a stunt video with a runaway ambulance earlier this year.
Gyllenhaal vs. Statham: Make It Happen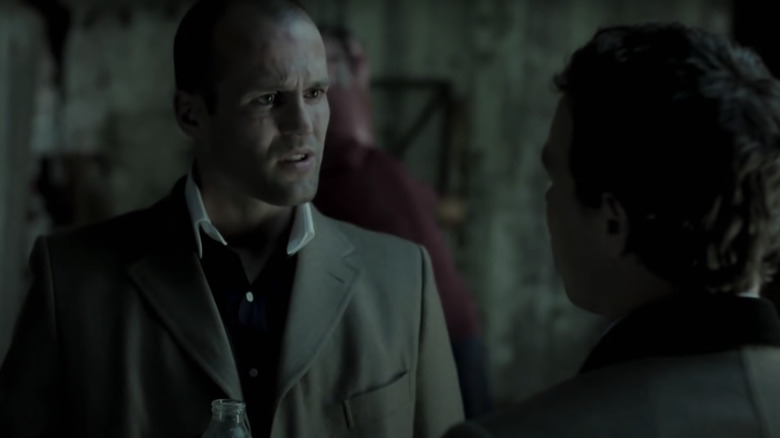 Columbia Pictures
As for Richie, his next release is the unfortunately titled "Operation Fortune: Ruse de Guerre," which reteams him with Jason Statham and is coming to theaters on January 21, 2022. Statham made his feature film debut in Ritchie's directorial debut, "Lock, Stock, and Two Smoking Barrels," and he would take on a larger role as the trench-coated Turkish in "Snatch," upstaging Brad Pitt.
Since then, Statham has obviously gone on to become a big action star in his own right. This year, he and Ritchie reunited for "Wrath of Man."
Cards on the table: it's been a full decade since I saw a Guy Ritchie movie. The last one was "Sherlock Holmes: A Game of Shadows" in 2011. I had to remind myself that he directed Disney's live-action "Aladdin" remake, and I'm afraid I missed out on other films of his like "The Man from U.N.C.L.E." and "The Gentleman."
However — and this is pure wishful thinking — if there's a snowball's chance in heck that Ritchie's two-movie Statham reunion might somehow carry over into three, all I can say is, I would personally pay to see a movie with both Gyllenhaal and Statham in it. Throw a British accent on Gyllenhaal and have him play the bad guy. Resurrect the old TBS show, "Movies for Guys Who Like Movies," and call it a day.
We'll let you know if and when the deal goes through and more concrete details become available about this potential Ritchie and Gyllenhaal film.