The Expanse Season 6 Trailer: The Science Fiction Series Reaches Its Endgame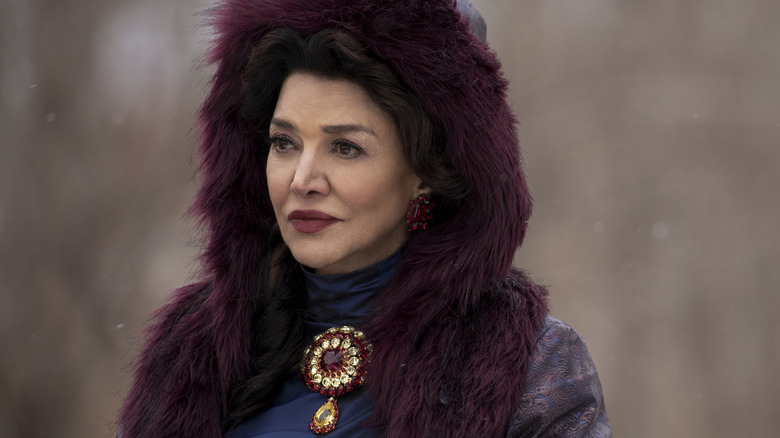 Amazon
The sixth and final season of the "The Expanse" is set to premiere on Amazon Prime Video this year, and during the show's panel at New York Comic Con, we learned exactly how much longer the wait will be.
"The Expanse" showrunner Naren Shankar revealed that the show will return with its season 6 premiere on December 10, 2021, with subsequent episodes releasing every Friday. The panel also dropped a trailer for season 6, which hints at what the crew of the Rocinante — and the rest of the solar system — have in store for them.
The Expanse Season 6 Trailer
"We're broken, trying desperately to keep ourselves going, pretending we're not." This statement is not only my inner monologue for the last 15 months, but also what the formidable Chrisjen Avasarala (Shohreh Aghdashloo) says in voiceover in the teaser, reminding us that the last season of "The Expanse" saw billions of people killed.
"We must remember the lives we've lost. The pain we've suffered," Avasarala goes on. She's talking about Marco Inaros (Keon Alexander), Naomi's (Dominique Tipper) former lover who has become a major OPA terrorist and orchestrated a horrific attack on Earth last season. We get glimpses of Marco in the teaser as well with Filip (Jasai Chase Owens), Naomi and Marco's son. We also see ships blowing up and a blue-hued person, suggesting that she's been touched by the alien protomolecule in some way.
The Solar System is at War
Teaser not enough for you? Here's the official synopsis for "The Expanse" season 6:
The sixth and final season of "The Expanse" picks up with the solar system at war, as Marco Inaros and his Free Navy continue to launch devastating asteroid attacks on Earth and Mars. As the tensions of war and shared loss threaten to pull the crew of the Rocinante apart, Chrisjen Avasarala makes a bold move and sends former Martian Marine Bobbie Draper on a secret mission that could turn the tide. Meanwhile in the Belt, Drummer and what's left of her family are on the run and hunted for betraying Marco. And on a distant planet beyond the Rings, a new power begins to rise.
"The Expanse" also stars Steven Strait as James Holden, Wes Chatham as Amos, Cara Gee as Camina Drummer, Frankie Adams as Bobbie Draper, and Nadine Nicole as Clarissa Mao.
"The Expanse" season 6 premieres on Amazon Prime Video on December 10, 2021. The remaining five episodes will then drop weekly on Fridays, with the series finale releasing on January 14, 2022.