Guillermo Del Toro's Nightmare Alley Loses Composer Alexandre Desplat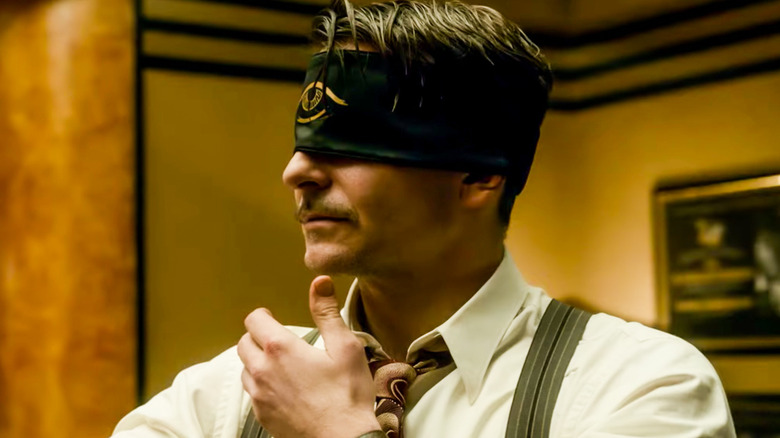 Searchlight Pictures
As Guillermo del Toro pushes to cut together his latest feature film in time for its December release, a new setback comes in the form of an exit. Two-time Oscar-winner Alexandre Desplat was all set to write the music for del Toro's noir thriller "Nightmare Alley," but the French composer had to back out of production due to scheduling conflicts. He is an early favorite to grab an Oscar nomination for his work on Wes Anderson's latest feature, "The French Dispatch," but the one-two punch of an Anderson film and a del Toro project in the same year has eluded Desplat, who previously won Academy Awards for his work on Anderson's "Grand Budapest Hotel" and del Toro's "Shape of Water."
"Nightmare Alley" has had a rocky production, including a postponement due to the COVID-19 pandemic. Reporting for Variety, Mark Malkin confirms that Desplat and del Toro were not able to meet in France to work on the score, and that "Knives Out" composer Nathan Johnson has now been brought in. Desplat will still be collaborating with the Spanish director; they'll bring the band back together for del Toro's "Pinocchio." 
Here's Searchlight's official synopsis for "Nightmare Alley":
Stan Carlisle, an ambitious carny with a talent for manipulating people with a few well-chosen words, hooks up with Dr. Lilith Ritter, a psychiatrist who is even more dangerous than he is.
A True 'Music Man'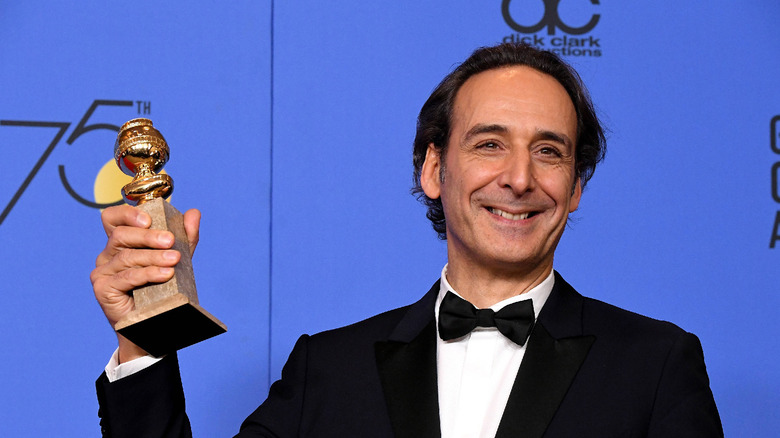 Getty Images
"The French Dispatch," which Desplat scored, premiered at the Cannes Film Festival to a nine-minute standing ovation. Desplat is expected to be in attendance for the film's October 24 Paris premiere. It releases in U.S. theaters on Oct. 22. Desplat is a frontrunner for an Oscar nomination this year; his first was for "The Queen." In 2008, a second nomination came for the Parisian-born composer's work on David Fincher's "The Curious Case of Benjamin Button." His third best original score Oscar nomination (and a BAFTA nomination) came for Anderson's "Fantastic Mr. Fox" in 2010. 
Desplat has conducted performances of his own music played by the London Symphony Orchestra, the Royal Philharmonic Orchestra, and the Munich Symphony Orchestra. He has also given Master Classes at La Sorbonne in Paris and the Royal College of Music in London.
Based on William Lindsay Gresham's 1946 novel of the same name, "Nightmare Alley" stars Cate Blanchett and Bradley Cooper. The cast includes Willem Dafoe, Toni Collette, Richard Jenkins, Rob Perlman, Rooney Mara, Holt McCallany, Tim Blake Nelson, Mary Steenburgen, David Strathairn, and Clifton Collins Jr.
"Nightmare Alley" will be in theaters on December 17, 2021.