Gasoline Alley - Everything We Know So Far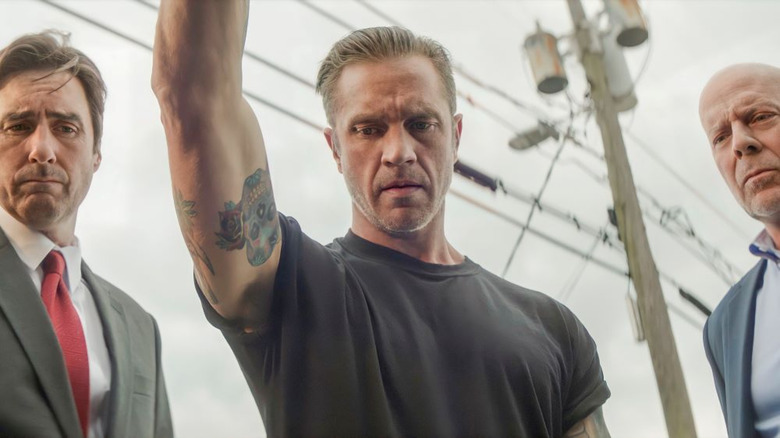 HIghland Film Group
(Welcome to ...And More, our no-frills, zero B.S. guide to when and where you can watch upcoming movies and shows, and everything else you could possibly stand to know.)
We all love a good antihero, and few guys play them better than Devon Sawa, Luke Wilson, and Bruce Willis. "Gasoline Alley" sees the three team up in a crime thriller film set in modern Los Angeles, directed by "Cosmic Sin" helmer Edward Drake.
Drake described the film to Variety as "pitting Los Angeles' anti-heroes against the forces trusted to protect us."
Gasoline Alley Release Date and Where to Watch It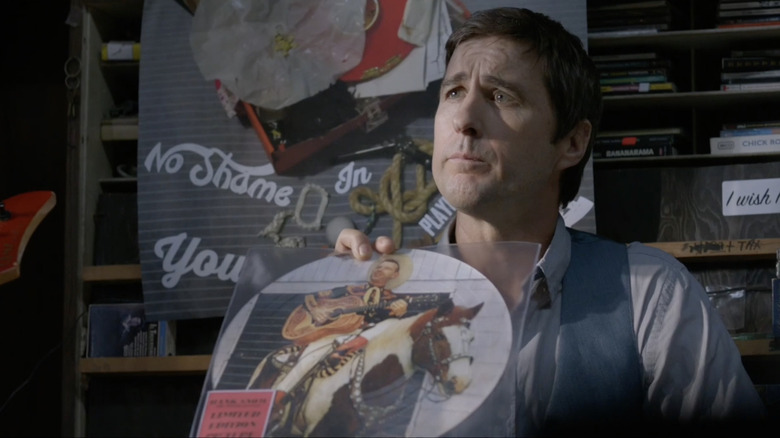 Momentum Pictures
"Gasoline Alley" will get a limited theatrical release in February 2022. No streaming dates or home video dates have been announced, but this is the kind of small-scale action movie that generally gets a pretty swift VOD release, so you can probably expect it not too long after that.
What is Gasoline Alley?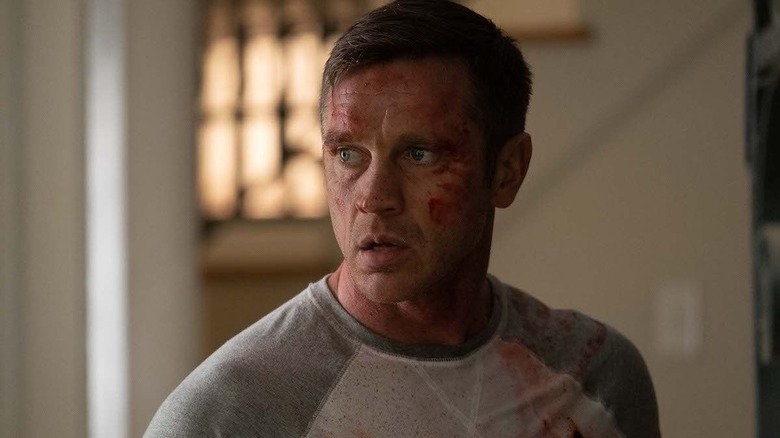 Quiver Distribution
"Gasoline Alley" is a hard-boiled crime story with explosive action elements. It has nothing to do with the 1951 Edward Bernds comedy of the same name.
Here's an official synopsis via Variety:
Sawa stars as Jimmy Jayne, a "bruise-fisted" boss-type who becomes implicated in the triple murder of three Hollywood starlets drowned in a luxury hotel pool. As the prime suspect for homicide detectives Freeman (Willis) and Vargas (Wilson), Jimmy takes up his own rogue investigation, bending the law in ways the police can't in order to clear his name. But with the killer skating through Jimmy's shadow, he bands together with the two detectives to dangerously expose a truth much bigger than they had imagined.
Gasoline Alley Cast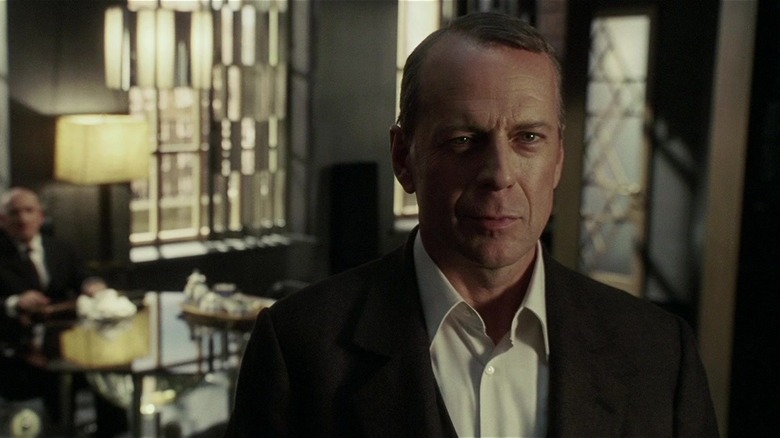 MGM
"Gasoline Alley" will re-team star Bruce Willis with director Drake, who worked together on 2021's sci-fiction action flick "Cosmic Sin." Willis will play a detective alongside Wes Anderson regular Luke Wilson. The two will be investigating and then working alongside a character played by Devon Sawa, a horror regular best known for his leading role in the "Final Destination" franchise. 
Gasoline Alley Director, Writer, and More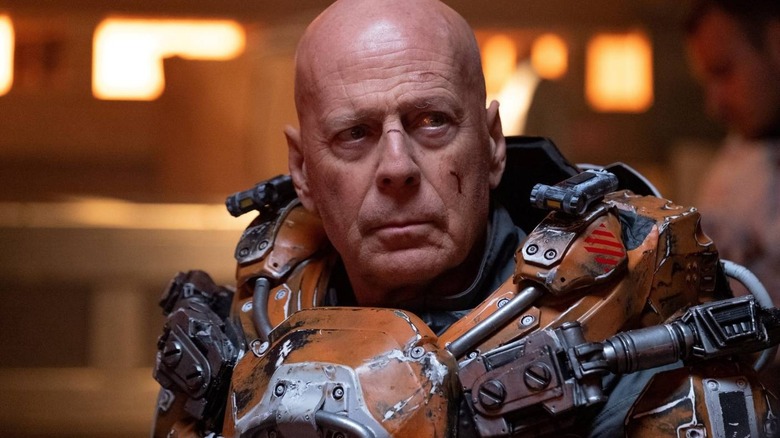 Saban Capital Group
"Gasoline Alley" is directed by Edward Drake, whose credits also include "Animals" and "Broil." The screenplay was written by Tom Sierchio, who wrote "The Girl Who Invented Kissing."
The look of the film will be determined by cinematographer Brandon Cox ("Cut Throat City") and production designer Eric Whitney ("Bruno"). Line producer Jon Keyes ("Survivalist") is also onboard. The film recently wrapped shooting around the country, including a well-publicized stretch in Tifton, Georgia.
Corey Lange ("Cosmic Sin") and Sierchio are producing the film with BondIt Media Capital financing. Matthew Helderman, Johnny Messner, Stephen Eads, Highland Film Group's Fraser and Perrier, Yale Productions' Jordan Yale Levine, Jordan Beckerman and Jon Keeyes, and BondIt's Luke Taylor and Grady Craig are executive producers.