No Time To Die Director Cary Fukunaga Shares The Best Outfit For Attacking A Villain's Lair [Exclusive]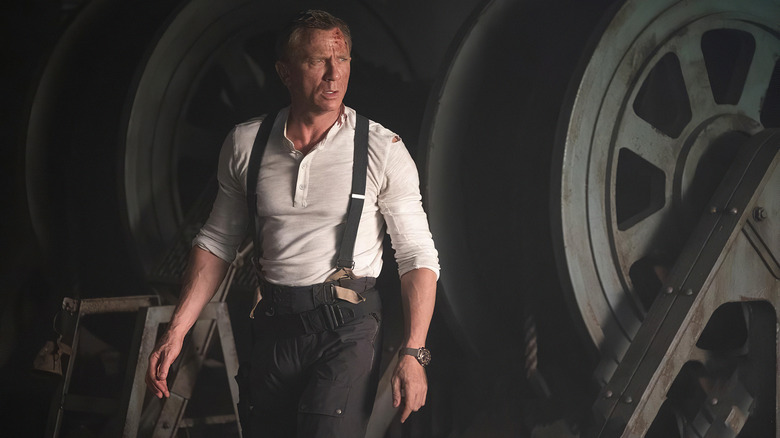 MGM
The latest Bond flick is here and we have to know — what's the best outfit for taking down the bad guy? Animated super-spy Sterling Archer has always sworn by the tactical turtleneck, but "No Time to Die" director Cary Joji Fukunaga leans towards something that breathes a little more: a nice, comfy henley shirt. 
A Shirt for All Occasions
In his /Film interview with Phil Nobile Jr., Fukunaga revealed that sometimes comfort is everything. Nobile Jr. asked him about a video interview from 2020 where Fukunaga was wearing the same Rag & Bone henley shirt that Daniel Craig's Bond wears in "No Time to Die." Fukunaga explained why they're the perfect attire for anything:

I mean, I've been wearing henleys for years. My friend used to work at Rag & Bone, so I get it for free. They're so old now they're falling off my shoulders. But I think when (costume designer) Suttirat Anne Larlarb and I were talking about what he could wear, they're just a very comfortable garment. I mean, they're good for everything. They're good for attacking a villain's lair, and they're good for doing interviews.
If you want to mirror Bond's look exactly, you're out of luck for now: the Rag & Bone classic henleys are sold out online. Thankfully, it's a fairly common shirt style that is available from a ton of different brands for any budget, which means everyone can rock a version of the James Bond look this autumn.
Henleys for Everyone!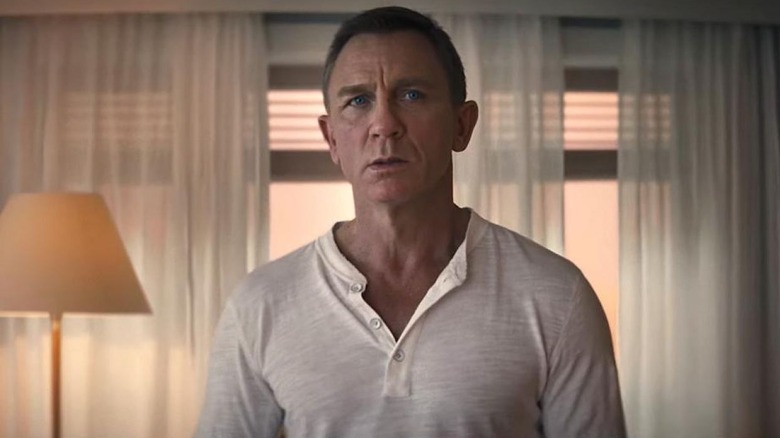 MGM
Should you want to take a page from Fukunaga and Bond's playbook and get yourself a nice Henley, you have options. While the Rag & Bone option is $150, there are more affordable alternatives for those of us without a license to kill ... or spend. The website Bond on a Budget found a bunch of great alternatives for the off-white Henley, and even has a guide to finding an alternative to that gorgeous navy sweater that Bond layers over it. That's a gender-neutral look that would look fabulous on anyone, and it'll be plenty warm for the coming winter months!
Regardless of the quality of his films, Bond has always been stylish. While many Bonds of the past only wore starched, tailored suits, Craig's Bond has the kind of look you can replicate and be comfortable in. We may not be secret agents or blockbuster movie directors, but we can look just as good.
"No Time to Die" opens in theaters October 8, 2021.