Archer's Been Renewed For Season 13, And They Have Plans To Address Jessica Walter's Tragic Absence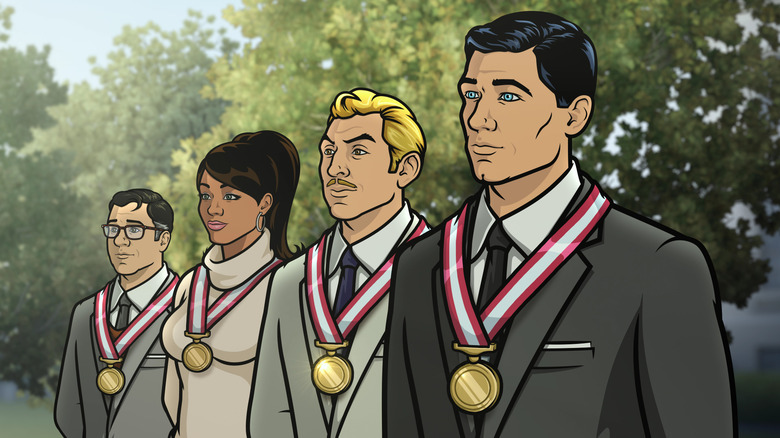 FX
Prepare yourself to shout "phrasing!," because "Archer" is coming back for season 13. 
According to The Hollywood Reporter, the series will return in 2022. The FXX comedy about a group of the world's (arguably) greatest spies is currently airing its twelfth season, which features the gang going to the jungle for some serious spy shenanigans. 
Back for Lucky Number 13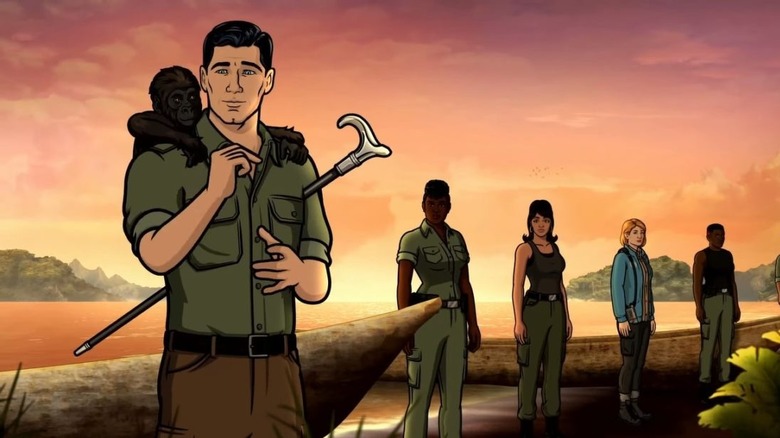 FX
Prior to his work on "Archer," showrunner Adam Reed seemed cursed to create shows that only lasted a few seasons. "Sealab 2021" lasted for four seasons, while "Frisky Dingo" survived for two and a half. The curse has clearly lifted, as "Archer" has been renewed for season 13 on FXX. The Emmy-winning animated comedy will return sometime in 2022 for eight episodes. 
"Archer" is a half-hour comedy about spy Sterling Archer (H. Jon Benjamin) and the rag-tag crew of secret agents he works with. In the early seasons, their spy agency was called ISIS, but that changed when a real-life terrorist organization began using the same name. Over the years, Archer and the gang have both fought and done crimes, but this season sees them back on the right side of the law. For now, anyway. 
The current season is airing on Wednesdays on FXX and the next day on FX on Hulu. While the dates haven't been announced for season 13 just yet, you can bet that they'll follow the same formula, and folks without cable can watch the next day via Hulu.
The Matter of Malory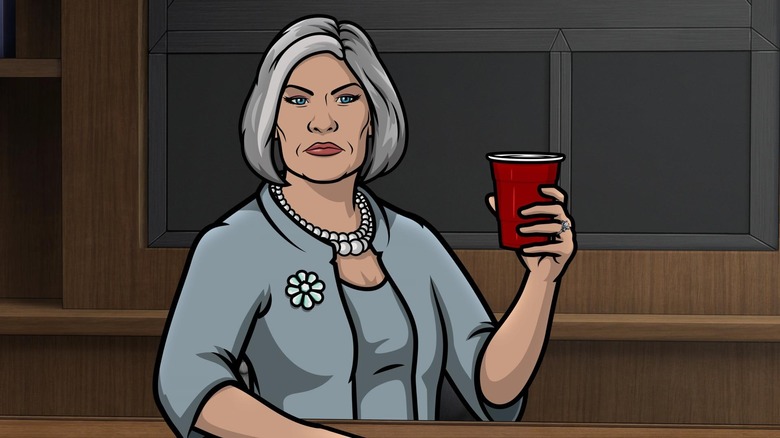 FX
Some fans thought season 12 might be the end for "Archer," as series star Jessica Walter, who voiced Malory Archer, died in March of 2021. She had recorded her lines for season 12 before her passing, but no one could possibly fill her (animated) shoes beyond that. According to the folks at FX, the loss will be creatively addressed in the show's new episodes. My hope is that Malory retires and gets to enjoy the rest of her life on a beach somewhere with a new Afghan hound named Duchess 2. 
"Archer remains one of FX's signature series and we are happy to extend its legacy with another globetrotting season," Nick Grad, president of original programming at FX, told THR. "Like Sterling Archer himself, Adam Reed, Matt Thompson, Casey Willis, and the entire team at Floyd County Productions are endlessly creative and always find a way to surpass themselves. Our thanks to them and the incredible voice cast who keep this fan favorite spy comedy as fresh and exciting as ever."
"Archer" season 12 is currently airing on FXX and FX on Hulu; season 13 will debut sometime in 2022.