The Novice: Release Date, Cast, And More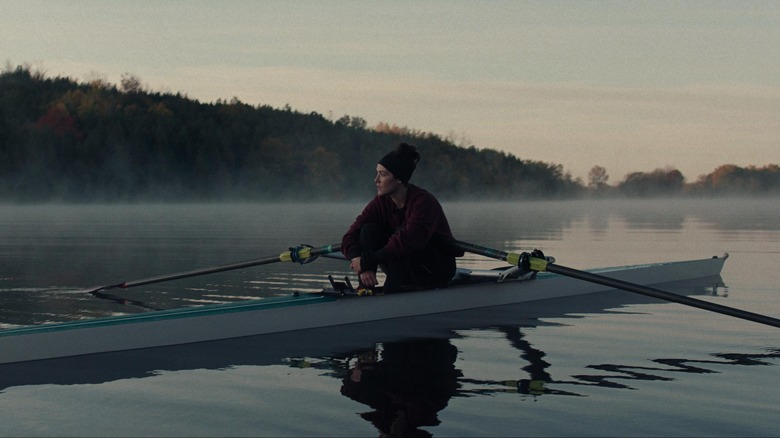 IFC Films
(Welcome to ...And More, our no-frills, zero B.S. guide to when and where you can watch upcoming movies and shows, and everything else you could possibly stand to know.)
Move over, Winklevoss twins. A new rower is in town and she's driven by something much more compelling than the invention of Facebook. Meet "The Novice," which is an under-the-radar sports drama that's geared up and primed for awards season. The end of the year release schedule will present the indie film with some challenging odds, but that's hardly unfamiliar territory for the subject of this particular story. Read on for everything you need to know about "The Novice."
The Novice Release Date and Where You Can Watch It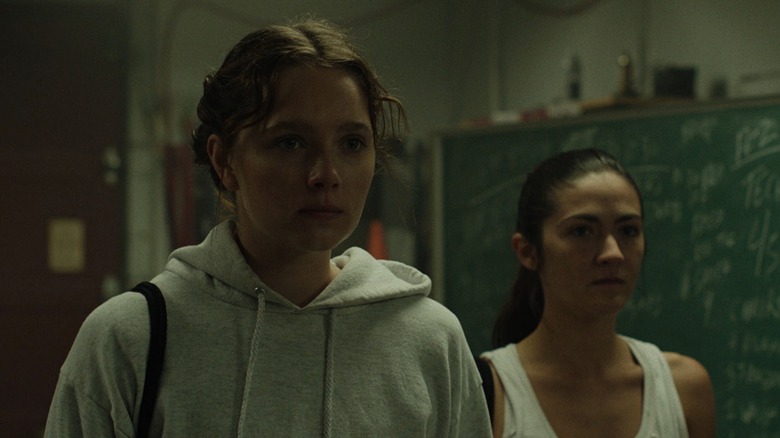 IFC Films
Low-budget movies are always at risk of falling through the cracks amid a glut of blockbuster franchising, but "The Novice" is hoping to reverse that narrative. The film will release in select theaters, digital platforms, and video on demand on December 17, 2021. It also made its world premiere at the Tribeca Film Festival in June 2021, where it won several awards including Best U.S. Narrative Feature Film, Best Actress for star Isabelle Furman, and Best Cinematography for Todd Martin.
What Is The Novice?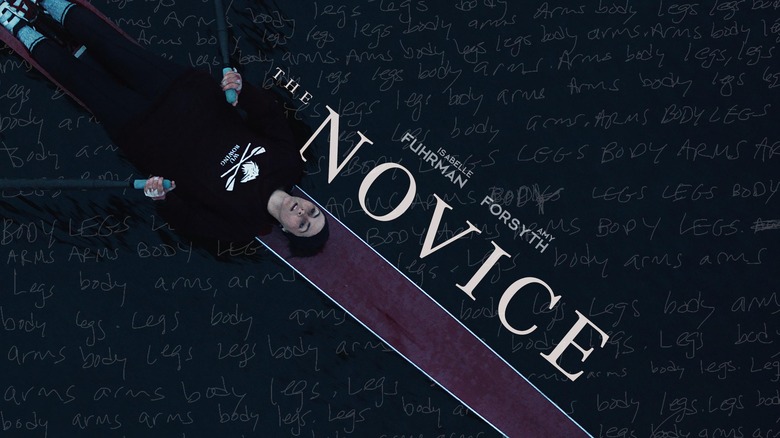 IFC Films
"The Novice" is a sports drama set in the arena of college rowing. The film has been described as following "...a queer college freshman who joins her university's rowing team and undertakes an obsessive physical and psychological journey to make it to the top varsity boat, no matter the cost. Intent on outperforming her teammates, Alex pushes herself to her limits—and beyond, alienating everyone around her in the name of success." 
The Novice Director, Writer, and More
"The Novice" marks the feature film debut for writer and director Lauren Hadaway, who hails from a background of working on post-production sound with titles such as "Jack the Giant Slayer," "Pacific Rim," "Transformers: Age of Extinction," "Selma," "The Hateful Eight," and "Zack Snyder's Justice League." Her debut film is based primarily "on her personal experience as a competitive collegiate rower." That perspective is certain to add additional layers of authenticity to the story, which apparently evokes similarly-themed films such as Damien Chazelle's "Whiplash" (which, fittingly enough, she is also credited on as sound editor). As mentioned earlier, Todd Martin handles the cinematography and the music is composed by Alex Weston ("The Farewell").
The Novice Cast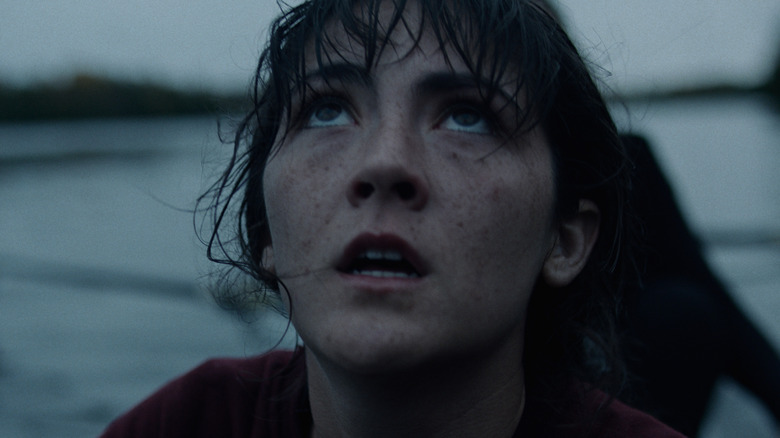 IFC Films
"The Novice" is led by Isabelle Fuhrman ("Orphan," "The Hunger Games," "Masters of Sex," "Escape Room: Tournament of Champions") in an award-winning turn as Alex Dall. She will also be joined by Amy Forsyth ("Beautiful Boy," "We Summon the Darkness," "CODA"), Jonathan Cherry ("Final Destination 2," "What If," "Wolfcop"), Kate Drummond ("Wynona Earp"), Nikki Duval ("Workin' Moms"), and Dilone.