Benedetta: Release Date, Cast, And More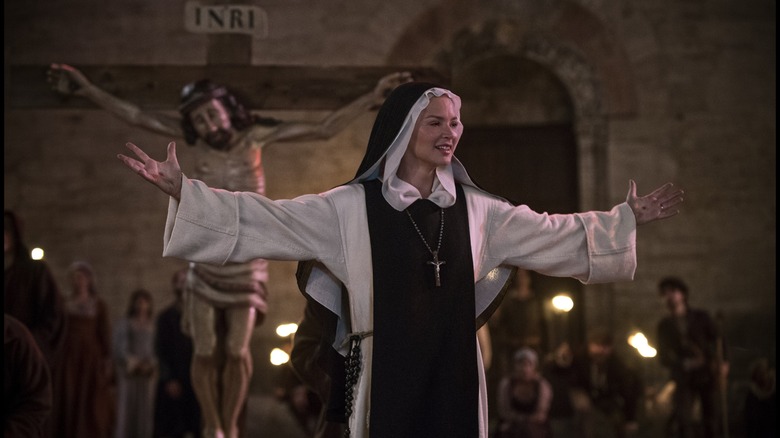 IFC Films
(Welcome to ...And More, our no-frills, zero B.S. guide to when and where you can watch upcoming movies and shows, and everything else you could possibly stand to know.)
Quickly becoming one of the most anticipated releases of the winter season, Paul Verhoeven's erotic drama, "Benedetta" has been the talk of the festival season. For someone made infamous for Sharon Stone's under-the-table flash in "Basic Instinct" and aggressively over-the-top pool sex in "Showgirls," it may surprise some to learn that Verhoeven is also a man absolutely fascinated by religion. Years ago, Verhoeven was set to make a film called "Jesus: The Man" and even co-authored a book in 2007 called "Jesus of Nazareth." Now, he's combined his sex-forward auteurship with his love of analyzing religious themes and the hypocrisy within them. Here's everything you need to know about "Bendetta" before the film's release.
Benedetta Release Date and Where To Watch It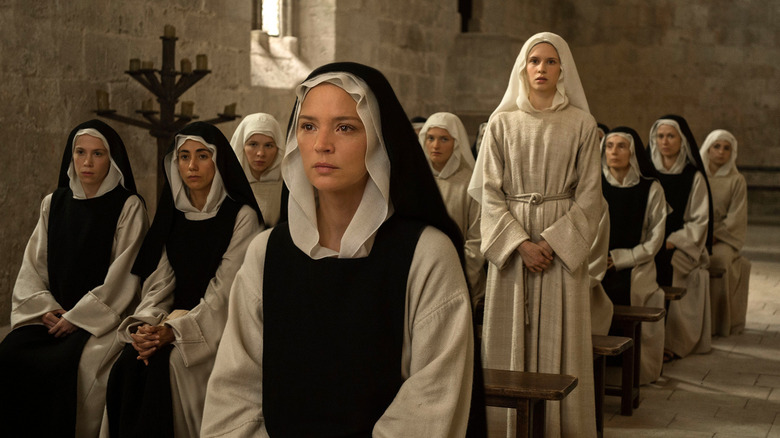 IFC Films
"Benedetta" will hit theaters on December 3, 2021. The film had its world premiere at the 2021 Cannes Film Festival in competition for the Palme d'Or. By the time "Bendetta" hits theaters, it will have screened in festivals all over the world in Brussels, Busan, Haifa, Hong Kong, Karlovy Vary, London, New York, San Sebastian, and Austin.
What is Benedetta About?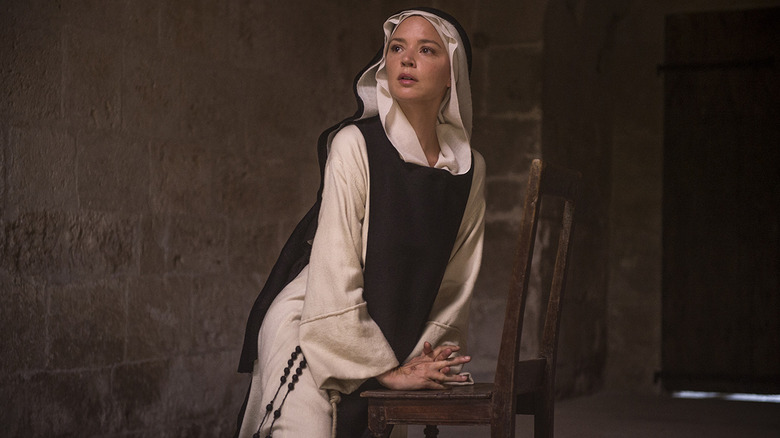 IFC Films
Loosely based on the 1986 non-fiction book "Immodest Acts: The Life of a Lesbian Nun in Renaissance Italy" by Judith C. Brown, "Benedetta" is a French-language drama about a 17th-century nun who becomes entangled in a forbidden lesbian affair. This alone should be enough of a conflict but when Benedetta begins having shocking religious visions, her new knowledge threatens to shake the Catholic Church to its very core.
The plot has understandably angered many in the Catholic community, with protestors from the group America Needs Fatima showing up to the New York Film Festival premiere in protest. IFC Films confirmed that this protest was not a publicity stunt, but according to IndieWire's Managing Editor Christian Blauvvelt, a genuine protest against the film's supposed "blasphemous portrayal of nuns and Catholicism."
Benedetta Director, Writer, and More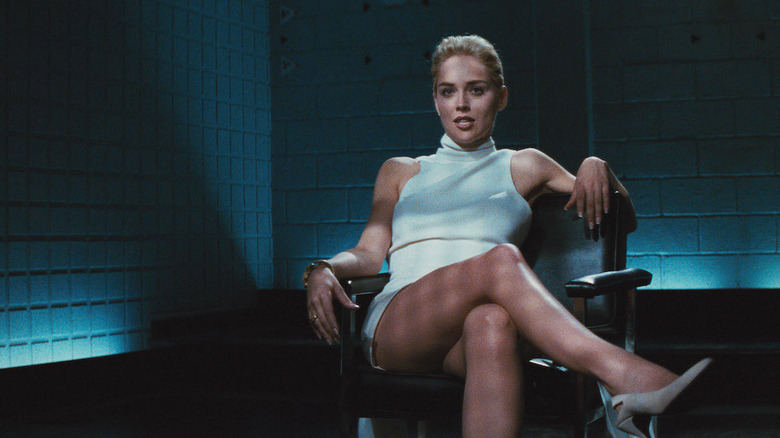 TriStar Pictures
The film is the latest from eclectic Dutch director Paul Verhoeven of "Robocop," "Basic Instinct," "Total Recall," Starship Troopers," and "Showgirls" fame. The screenplay comes from Verhoeven and David Birke who also wrote "Gacy," "Elle," "Slenderman," and the upcoming "The Picture of Dorian Gray." Verhoeven brought back many of the key crew members from his previous film "Elle," including producer Saïd Ben Saïd, composer Anne Dudley and editor Job ter Burg.
"Benedetta" is also produced by Pathé, Michel Merkt, and Jérôme Seydoux with MUBI and IFC Films handling distribution for ​​United Kingdom, Ireland, and the United States.
Benedetta Cast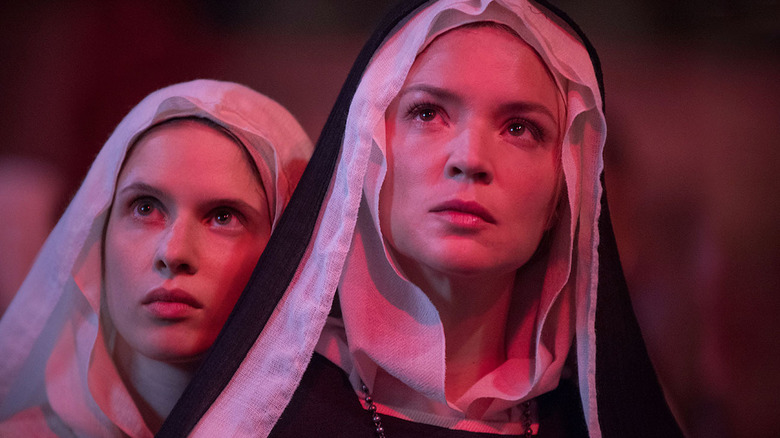 IFC Films
Virginie Efira stars as Benedetta Carlini, joined by Lambert Wilson as The Nuncio, Daphne Patakia as Benedetta's lover Bartolomea, Charlotte Rampling as The Abbess, Olivier Rabourdin as Alfonso Cecchi, and Clotilde Courau as Benedetta's mother Midea Carlini.
Benedetta Trailer and Synopsis
The synopsis for "Benedetta" is below.
In the late 15th century, with plague ravaging the land, Benedetta Carlini joins the convent in Pescia, Tuscany, as a novice. Capable from an early age of performing miracles, Benedetta's impact on life in the community is immediate and momentous.