Marvel's Eternals Will Premiere At The Rome Film Festival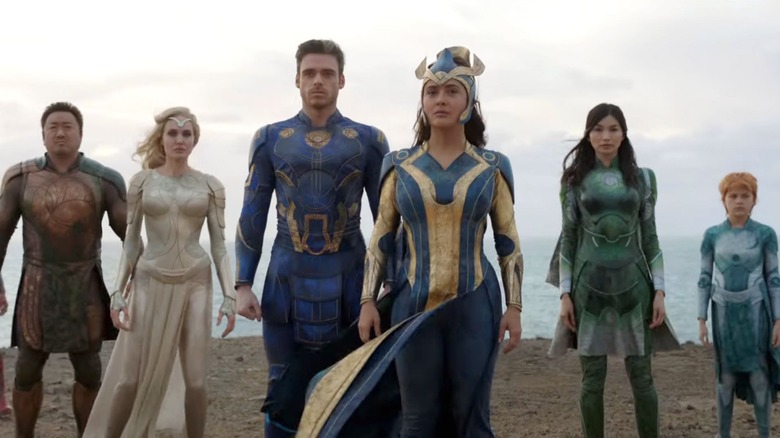 Marvel Studios
It'll be superheroes Italian-style when Marvel Studios debuts their forthcoming cosmic epic "Eternals" at this year's Rome Film Festival. According to Variety, the MCU film directed by recent "Nomadland" double Oscar-winner Chloé Zhao will be the closing film of the festival on Sunday, October 24 as part of the Alice nella città youth films section. The sixteenth edition of the festival begins next week on October 14 at the Auditorium Parco della Musica and in other theaters around the capital city. 
While "Eternals" is scheduled to hit screens here in the U.S. on November 5, 2021, it will debut in Italy on November 3 along with other parts of Europe including France, Germany, and Sweden. The third installment in Phase Four of the MCU will bring along talent for the splashy premiere, but there no confirmation of who will be there just yet. Zhao did hit up Italy back in September to be a jury member at this year's Venice Film Festival.
Getting the Band Back Together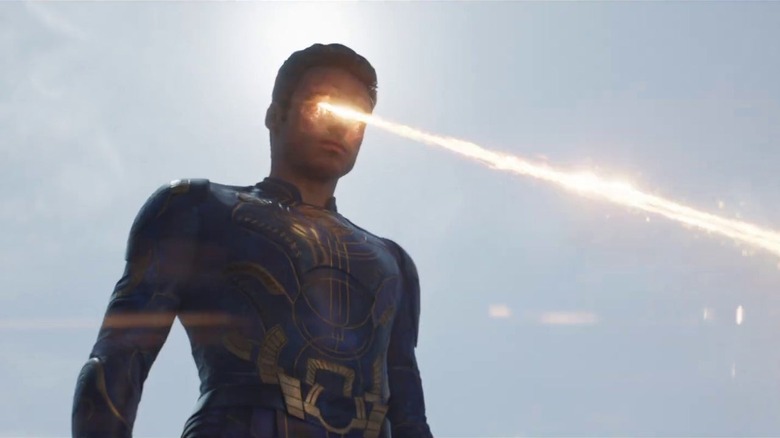 Marvel Studios
It will be a treat to see the cast and crew reunite on stage at the Rome Film Festival, especially considering that the plot of "Eternals" centers around ancient beings trying to, essentially, get the band back together in order to prevent a global calamity on Earth. So far the trailers for the film, which will take us to the earliest days of the MCU, have been a quirky mixture of epic grandeur, soap opera melodrama, and grounded character comedy. 
Here is the official synopses released just this week:
"Following the events of 'Avengers: Endgame,' an unexpected tragedy forces the Eternals out of the shadows to reunite against mankind's most ancient enemy, The Deviants. The story takes place across two time periods. One storyline is set in the past when they operated as a formidable team and a close family unit. The second storyline is in the present, when the group has fractured and split apart, content to live among humans, hiding in plain sight. The prevailing threat of the Deviants, which once again threatens the existence of mankind, means the Eternals need to put their differences aside and regroup."
"Eternals" stars Gemma Chan as Sersi, Richard Madden as Ikaris, Angelina Jolie as Thena, Kumail Nanjiani as Kingo, Lauren Ridloff as Makkari, Brian Tyree Henry as Phastos (part of Marvel's first gay couple), Lia McHugh as Sprite, Don Lee as Gilgamesh, Barry Keoghan as Druig, Salma Hayek as Ajak, and Kit Harington as Dane Whitman (AKA Black Knight).