Dead & Beautiful: Release Date, Cast, And More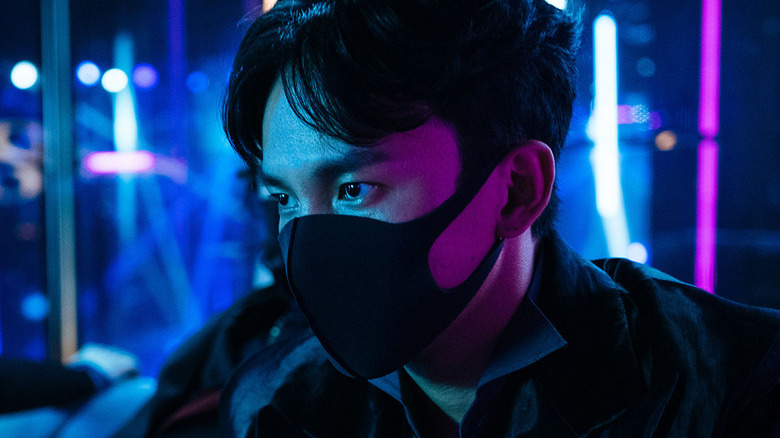 Shudder
(Welcome to ...And More, our no-frills, zero B.S. guide to when and where you can watch upcoming movies and shows, and everything else you could possibly stand to know.)
Say what you want about its terrible Xbox interface (please update it so it's semi-useful, I'm personally begging you), but Shudder always delivers. The horror-themed streaming service acquired David Verbeek's "Dead & Beautiful" back in February, 2020 (ah, those much simpler times), and now the Chinese vampire thriller is showing at Fantastic Fest and heading to a TV near you very soon. 
Excited for the return of sexy, rich vampires? Then keep scrolling for all the information you need about this wild ride of a film.
Dead & Beautiful Release Date and Where You Can Watch It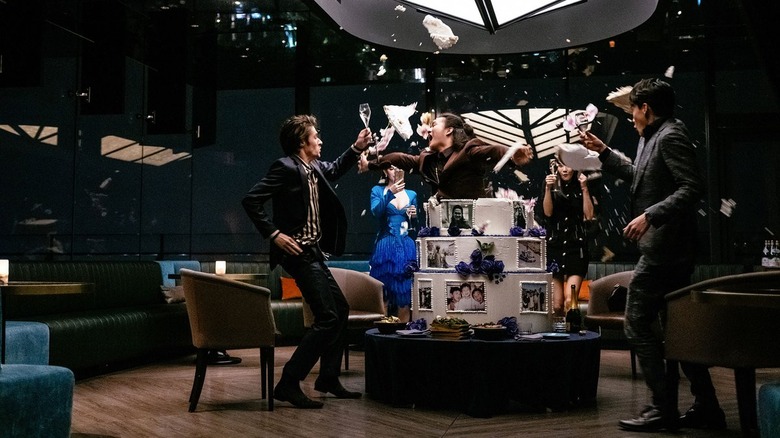 Shudder
"Dead & Beautiful" already made its North American premiere at Fantastic Fest on September 25, 2021, but it'll still be a while before most people will be able to get their hands on the slick as hell looking vampire flick. The film will be streaming exclusively on Shudder starting November 4, 2021, so you have plenty of time to plan a vampire themed streaming part with your friends. I highly recommend you take a page from our other favorite sexy vampire IP, "What We Do in the Shadows" and have everyone dress up as a different kind of vampire — but that's just me.
What Is Dead & Beautiful?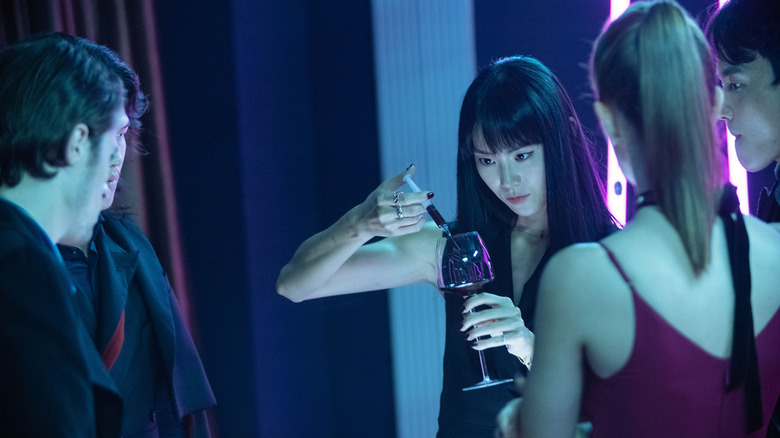 Shudder
Like I mentioned earlier, "Dead & Beautiful" mainly follows of a group of young and rich vampires, but that's not quite where the story begins. As the official synopsis says:
"In Dead & Beautiful, five rich, spoiled Asian twenty-somethings (Gijs Blom, Aviis Zhong, Yen Tsao, Philip Juan, Anna Marchenko) are suffering from upper class ennui, unsure how to spend their days when so little is expected from them. In search of excitement, the five friends form the 'Circle,' a group where they take turns designing a unique, extravagant experience for the others. But things go wrong when the privileged urbanites awaken after a night out, to find they have developed vampire fangs and an unquenchable thirst for flesh, blood, and adventure at any price."
It kind of feels like a movie where hot rich kids are gifted with gothic super powers that allow them to be even hotter and even richer, but I'm not complaining. I'm just along for the ride. 
Dead & Beautiful Director, Crew, and More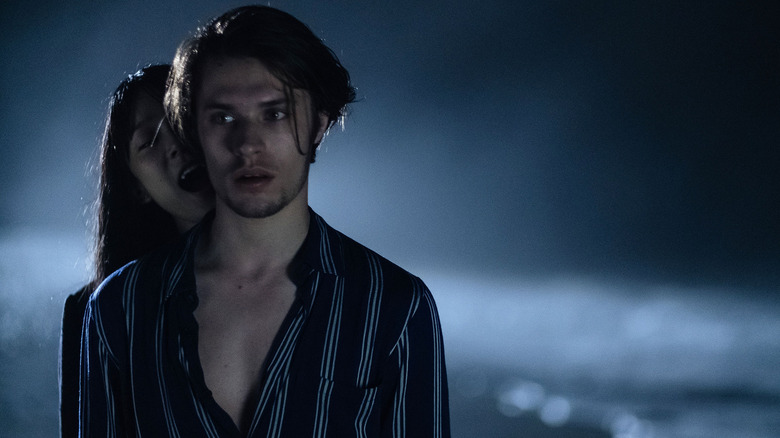 Shudder
"Dead & Beautiful" is written and directed by David Verbeek, whom you may know from his incredibly emotional films "Full Contact" or "How to Describe a Cloud." Erik Glijnis and Leontine Petit are producing this one, while Jasper Wolf takes care of the cinematography, and Quincy Vlijtig does the sound design.
Dead & Beautiful Cast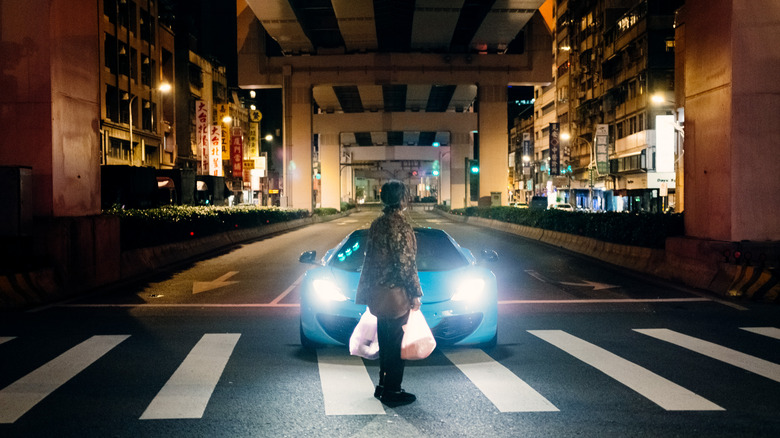 Shudder
As for our cool young vampires, those include Gijs Blom ("The Letter for the King") who is playing Mason, Philip Juan as Bin-Ray, Anna Marchenko as Anastasia, Yen Tsao ("Hate the Sin, Love the Sinner") as Alexander, and Aviis Zhong ("The Substitute") as Lulu, who seems like the most intriguing of the mini vampire clan. 
Dead & Beautiful Trailer
Still intrigued? Want to know more? Lucky for you, the "Dead & Beautiful" trailer is here and it's just as cool as you've been imaging in your mind. The trailer is enough to keep us intrigued, but sated, until the movie hits Shudder in November. And, hey, this gives you plenty of time to catch up on Verbeek's other films, which look just as wild (if not a little less fantastical) than this one.