Ladies And Gentlemen: Daniel Craig's Wholesome Reaction To Learning He's A Meme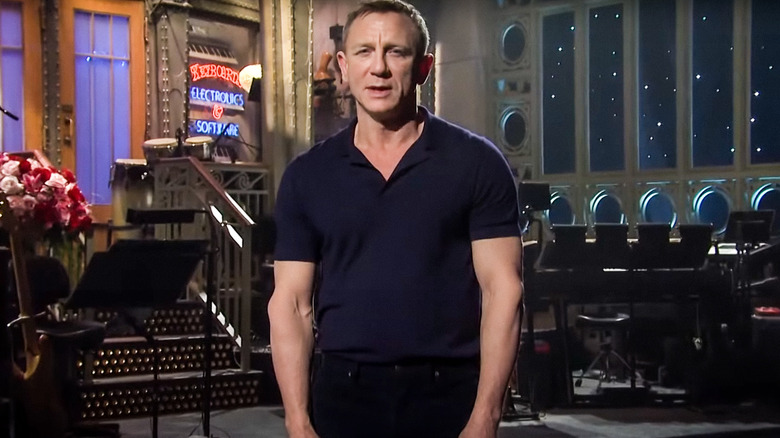 NBC
I am delighted to be bringing you the latest in Daniel Craig: his reaction to his status as a reigning meme. I of course mean his iconic "Ladies and gentlemen, The Weeknd" moment from "Saturday Night Live" in March 2020 — which is so popular that the clip now has its own Twitter account. Needless to say, Craig isn't just iconic for playing 007.
During an interview with The New York Times published this month, Craig was made aware of the fact that the clip is considered a meme and what a meme actually is — no, he didn't know and yes, it was very cute. Once he got clued in, he appeared to be appreciative of the response. "It's amazing. I don't know what that is, but thank you," Craig told the outlet. "That's lovely. I suppose I'd have to have social media to know what that was all about." So pure.
In the clip, Craig introduces Abel Tesfaye, aka The Weeknd, who was the musical guest during the episode he hosted — but he does so in a way that is almost a sigh of relief. He shrugs his shoulders and gives way to the phrase, which in turn, makes it seem as though he's presenting the two final days of the week rather than a performer. It's wonderfully subtle comedic timing and I rarely go into a weekend without thinking of Craig now, which says a lot.
Why Is This Meme a Cultural Phenomenon, Anyway?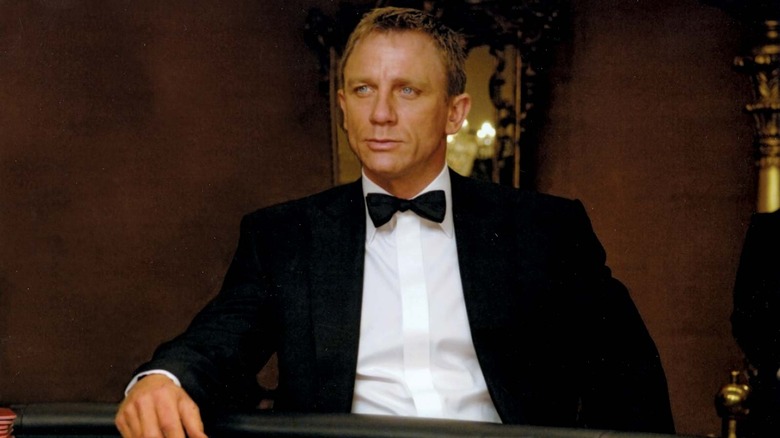 Eon Films
Allow me to explain: The moment quickly snowballed into a meme through word of mouth, but it didn't gain quite the internet momentum it did until @craigweekend came onto the scene in July 2020. The account now holds a whopping 476,500 Twitter followers and garners hundreds of thousands of likes and retweets every Friday evening when they post the clip.
It's clear the "Knives Out" actor has made quite the impression on Hollywood in the 17-plus years he has been playing 007. He started in 2006 with "Casino Royale" — and his blond hair made him a divisive pick when he was chosen, shaking up the straight path of the legacies Pierce Brosnan, Sean Connery, Roger Moore, and Timothy Dalton left behind in the role. He has since starred in five films for the franchise.
Craig confirmed in November 2019 that he would leave the James Bond franchise following his final showing as the iconic spy in the upcoming "No Time to Die," which releases on October 8. As for his own legacy, he's ambivalent to what people may think of him after he leaves the role. "Maybe I'll be remembered as the Grumpy Bond. I don't know," he told the New York Times. "That's just my Bond and I have to face up to it, that has been my Bond. But I'm quite satisfied with that."
After this many years with Craig, it's safe to say the fans are satisfied, too. Actually, imagine him saying that with the same breathless sigh as "Ladies and gentleman, The Weeknd" and call it full circle, Bond.