Mayday Clip: A Killer Take On A Classic Fantasy Tale [Exclusive]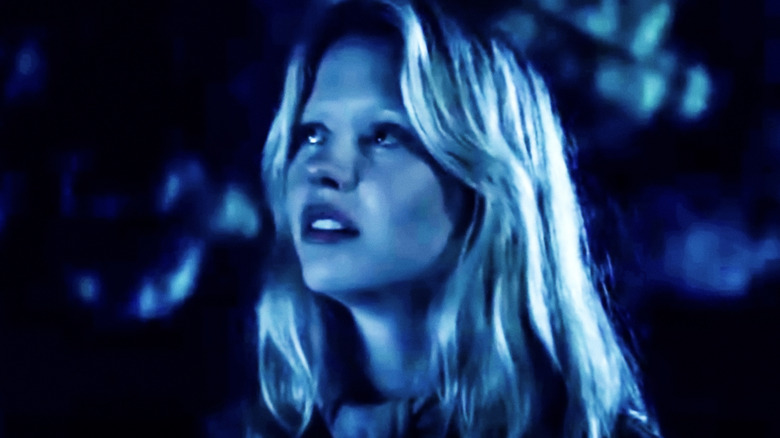 Magnolia Pictures
Magnolia Pictures' has provided us with an exclusive, haunting clip from "Mayday," the new action fantasy film debut of writer/director Karen Cinorre, which stars Grace Van Patten ("Under the Silver Lake"), Mia Goth ("A Cure for Wellness"), and Juliette Lewis ("Cape Fear") as 20th century sirens luring men to their deaths in an alternate world. 
Also featuring Soko, Havana Rose Liu, and Théodore Pellerin, here is the official synopsis for "Mayday":
In director Karen Cinorre's bold new action fantasy film 'Mayday,' Ana (Grace Van Patten) finds herself transported to a dreamlike and dangerous coastline. Once there, she joins a female army engaged in a never-ending war where the women lure men to their deaths with radio signals, like 20th century sirens. Though Ana finds strength in this exhilarating world, she comes to realize she is not the killer they want her to be. 
Check out the clip below!
Mayday Clip
This clip focuses on Mia Goth's Marsha as she leads Grace Van Patton's Ana on something of an a far-out astronomy lesson, before destroying an enemy vessel. The texture and tone of it is lovely and just a bit off-kilter and dreamlike, which is clearly Cinorre's intention, as stated in the film's press notes:
"We've seen female fantasy creatures, aliens, superheroes and robots. With 'Mayday' I wanted to go farther – to give an audience something completely new — vibrant, magical, modern heroines who are authentic and wholly recognizable. Free from dreary clichés, these girls spark a new mythology for our time, and deliver something we need — human, urgent, euphoric cinema."
Our own Hoai-Tran Bui gave "Mayday" a rave review out of this year's Sundance Film Festival, where she gave Mia Goth's performance as Marsha particular notice:
"Goth is dynamite as Marsha, a bullying, almost tyrannical, leader of the lost girls, whose sociopathic nature truly does present her as a kind of twisted Peter Pan figure. She's charismatic, terrifying, and utterly magnetic, liable to snap at any moment. But beneath her anger is hurt, which Goth briefly shows glimpses of in that unpredictable way that the ethereal 'Suspiria' star has a knack for. But Grace Van Patten holds her own as Ana becomes more defiant of Marsha, delivering an alternately willful and vulnerable performance that grows in strength as the film wears on."
Be sure to give "Mayday" a look when it releases on theaters and on demand tomorrow.