Narcos: Mexico Season 3: Release Date, Cast, And More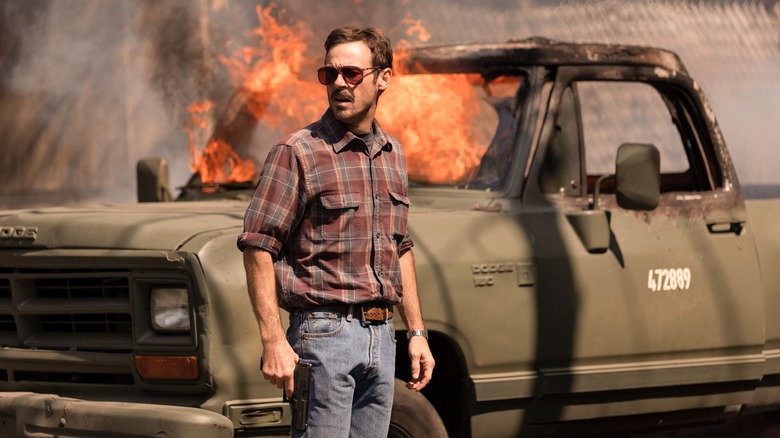 Netflix
(Welcome to ...And More, our no-frills, zero B.S. guide to when and where you can watch upcoming movies and shows, and everything else you could possibly stand to know.)
"Narcos," Netflix's popular crime franchise, is coming to a dramatic close with the third season of its spin-off series. The original series ran for three successful seasons, before its fourth one was retooled and reset as "Narcos: Mexico" in 2018. The loyal fanbase followed the action-packed story through all five prior seasons spanning the two shows, but now that journey is finally concluding after a long wait for Season 3. Despite being greenlit back in October of 2020, fans have had to exercise patience as the pandemic delayed production for the drug cartel-centric show. With the impending release of the third season, now's as good a time as any to catch up on everything you need to know about the final stretch of episodes.
Narcos: Mexico Season 3 Release Date And Where You Can Watch It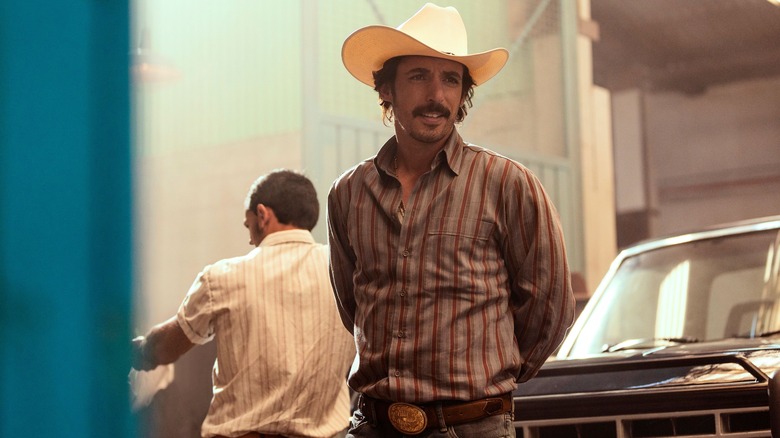 Netflix
All 10 episodes of "Narcos: Mexico" Season 3 will debut on Netflix on November 5, 2021. The previous two seasons also consisted of 10 episodes each and premiered on the streaming service on November 16, 2018 and February 13, 2020, respectively. The original "Narcos" series also ran for three total seasons and 30 total episodes, from August 2015 to September 2017. With all that in mind, the third season of "Narcos: Mexico" will essentially wrap up an entire crime saga spread across two different shows and six total years. No pressure!
What Is Narcos: Mexico?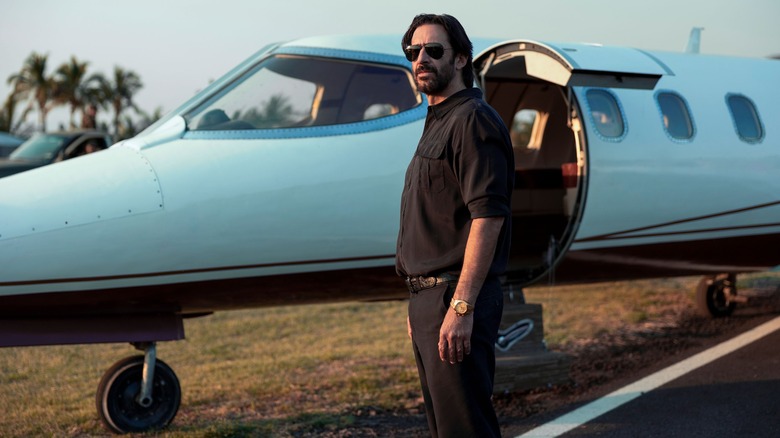 Netflix
"Narcos: Mexico" is the spin-off series that was created in the aftermath of the dramatic change in direction at the end of Season 3 of "Narcos." Rather than continue on as a fourth season of the original show, the decision was made to differentiate the two stories to reflect the new setting and new cast of characters. Where the first film was primarily concerned with criminal drug activities taking place in Colombia, "Narcos: Mexico" focuses on the beginnings of Mexico's illegal drug trade during the 1980s and, specifically, the creation of Miguel Ángel Félix Gallardo's infamous Guadalajara Cartel. The end of Season 2 saw Gallardo arrested and imprisoned, setting up the all-out war that threatens to break out in his absence in Season 3.
Narcos: Mexico Season 3 Writers, Showrunner, and More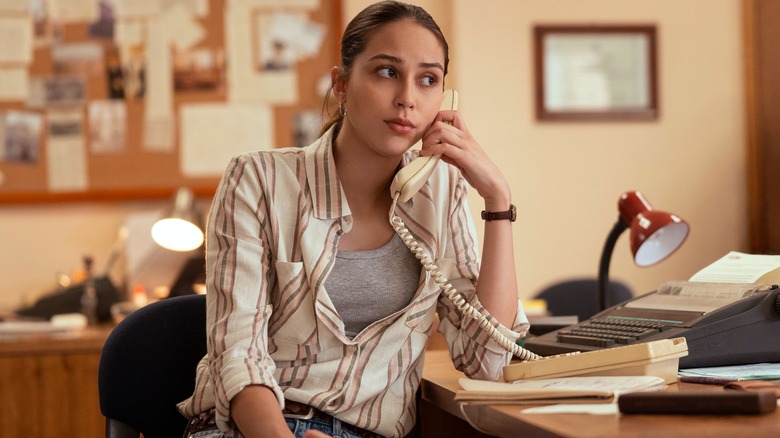 Netflix
Eric Newman originally served as showrunner throughout Seasons 2 and 3 of "Narcos" as well as the first two seasons of "Narcos: Mexico," but he has stepped down in Season 3, but remains in the role of executive producer. Taking over as showrunner for the final season is co-creator Carlo Bernard, who served as executive producer ever since the inception of the franchise in 2015. Directors for the upcoming season will include Andrés Baiz, Alejandra Márquez Abella, Luis Ortega, and Amat Escalante. In an interesting development, Wagner Moura will return after portraying the infamous historical figure Pablo Escobar in the original series ... but on the other side of the camera as director.
Narcos: Mexico Season 3 Cast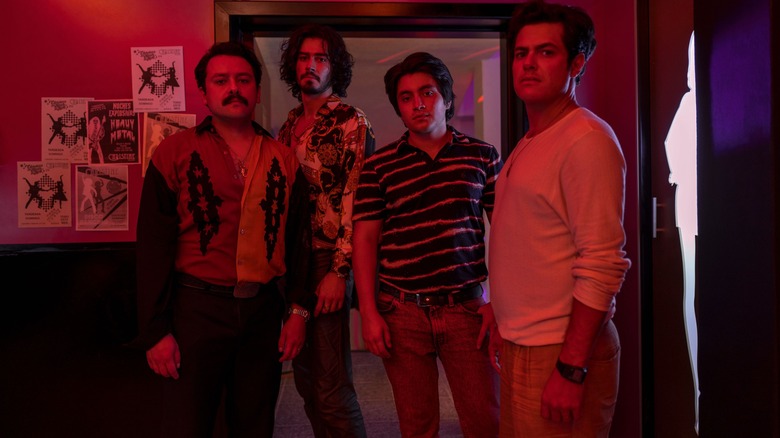 Netflix
Two of the biggest questions hanging over the head of "Narcos: Mexico" after the conclusion of the second season was whether actors Scoot McNairy and Diego Luna would return to reprise their roles. We now know that McNairy will indeed be coming back as DEA Agent Walt Breslin, the narrator throughout the first two seasons. Meanwhile, Luna won't be making any further appearances as Miguel Ángel Félix Gallardo, at least in part due to his commitments with the Disney+ spin-off series of "Rogue One: A Star Wars Story," titled "Andor."
The rest of the returning cast includes Alfonso Dosal, Mayra Hermosillo, Matt Letscher, Manuel Masalva, Alejandro Edda, Gorka Lasaosa, and José María Yázpik. Joining them for the first time in Season 3 will be Luis Gerardo Méndez as Victor Tapia, Alberto Guerra as Ismael "El Mayo" Zambada, and Luisa Rubino as Andrea Nuñez. Benito Antonio Martínez Ocasio (also known as "Bad Bunny") will also appear as a guest star, portraying "Narco Juniors" gangmember Arturo "Kitty" Paez.
Narcos: Mexico Season 3 Trailer
As newly independent cartels struggle to survive political upheaval and escalating violence, a new generation of Mexican kingpins emerge. But in this war, truth is the first casualty — and every arrest, murder and take-done only pushes real victory further away.