RBG Starts Streaming On Magnolia Selects In October — And We're Giving Away A Free T-Shirt With A One-Year Subscription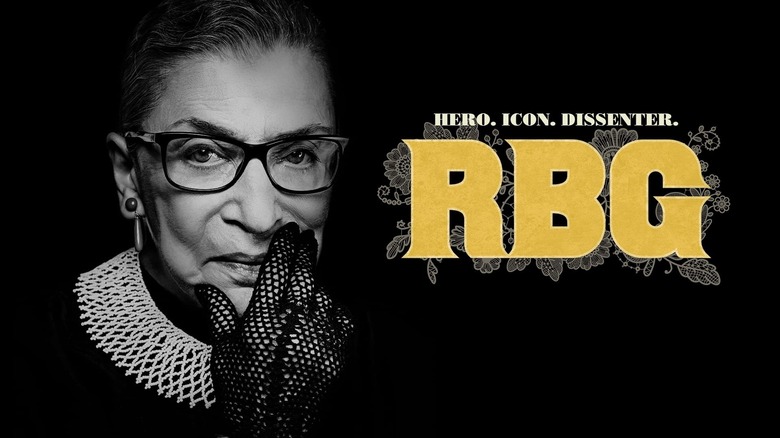 Magnolia Pictures
"RBG," the documentary about reproductive rights icon Ruth Bader Ginsburg, is officially coming to streaming service Magnolia Selects in October. To celebrate, we're giving away a discount for a one-year subscription to the streaming service alongside a free RBG T-shirt or tank top!
How to Enter and Win an RBG Shirt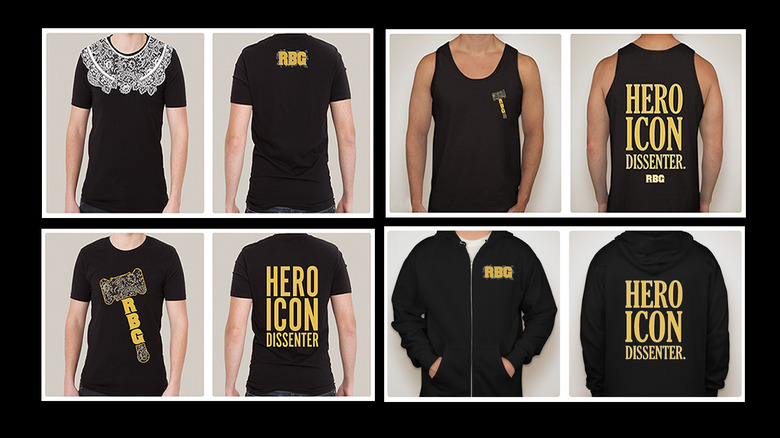 Magnolia Pictures
"RBG" will come to Magnolia Selects for the first time on October 5, 2021, and to celebrate, fans have the opportunity to receive a special gift with purchase of a one-year subscription to the streaming service. With a promo code we'll be giving to the winner of this contest, you can get that one-year subscription for a discount, and receive a free RBG-inspired tank or T-shirt. The first 100 subscribers during this promotion will receive a special bonus gift as well.
Here's how you enter and possibly win the merchandise. 
First, make sure you're following /Film on Twitter. Second, quote tweet the tweet and share your favorite Ruth Bader Ginsburg achievement. And she's got a lot of them, being such a historic and ceiling-shattering figure. Two lucky folks will be randomly selected to receive the promo code and merch. Keep an eye on Twitter to see if you've won!
RBG is Worth Revisiting
Here's the synopsis for the BAFTA and Academy Award-nominated "RBG," directed by Betsy West and Julie Cohen:
At the age of 84, U.S. Supreme Court Justice Ruth Bader Ginsburg has developed a breathtaking legal legacy while becoming an unexpected pop culture icon. But without a definitive Ginsburg biography, the unique personal journey of this diminutive, quiet warrior's rise to the nation's highest court has been largely unknown, even to some of her biggest fans – until now.
Before her death, U.S. Supreme Court Justice Ruth Bader Ginsburg was a vocal advocate for reproductive rights who became an unexpected pop culture icon. The documentary follows her life and career, providing an inside look into one of America's most inspiring political icons.
What's Streaming on Magnolia Selects?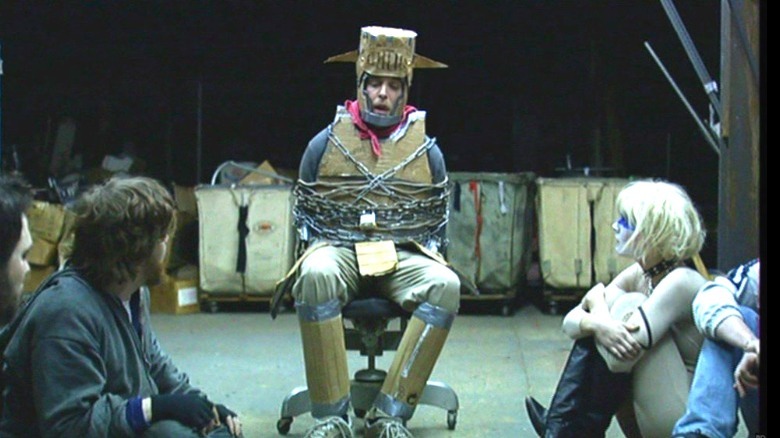 The Lab of Madness
People don't subscribe to streaming services for just one documentary, so what else is on Magnolia Selects? The streaming service has a curated collection of films and television series that span across all genres, brought to you by Magnolia Pictures. The annual subscription will give fans access to Magnolia Pictures' catalog of films, documentaries, and television series, including works from celebrated filmmakers including Academy Award winner Alex Gibney, Academy Award winner James Marsh, Academy Award and Golden Globe® Nominee Lars Von Trier, Academy Award and BAFTA nominee Luca Guadagnino and many more.
Horror fans? This is where you can find indie faves like "Honeymoon," "Rubber," and "Murder Party." Looking for a laugh? They have the excellent dark British comedy, "Four Lions," the hilariously bleak "World's Greatest Dad," and the deliriously weird "Frank." There's something for everyone on Magnolia Selects, and you might just find your new favorite film!