Two Great New Indie Horror Movies Join Hulu's 'Huluween' Collection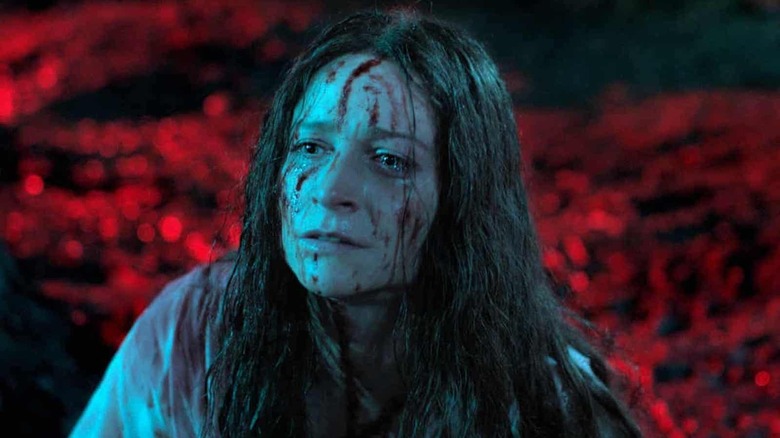 Magnet Releasing
It's the most wonderful time of the year! If you think I'm talking about Christmas, then you are sorely mistaken. 
October is right around the corner, the weather is sort of cooler (at least here in Texas), and horror programming is getting announced left and right in preparation for Halloween. Now in its fourth year, "Huluween" is "Hulu's annual Halloween event with a full slate of nail-biting programming, and an online immersive experience for fans to enjoy from home." While Hulu has not released their full schedule just yet, they did announce the inclusion of two great indie horror films to their lineup this year: "Censor" and "Gaia".
Something Scary This Way Comes
Director Prano Bailey-Bond's "Censor" is a missing person story filled with gore that premieres on Hulu October 14th. Here's the film's official synopsis:
Film censor Enid takes pride in her meticulous work, guarding unsuspecting audiences from the deleterious effects of watching the gore-filled decapitations and eye gougings she pores over. Her sense of duty to protect is amplified by guilt over her inability to recall details of the long-ago disappearance of her sister, recently declared dead in absentia. When Enid is assigned to review a disturbing film from the archive that echoes her hazy childhood memories, she begins to unravel how this eerie work might be tied to her past.
An eco-horror film at heart, director Jaco Bouwer's "Gaia" is a surreal journey that is filled with mystery and mistrust around every corner. This indie gem premieres on Hulu on October 22nd. Keep reading for a full synopsis:
An injured forest ranger on a routine mission is saved by two off-the-grid survivalists. What is initially a welcome rescue grows more suspicious as the son and his renegade father reveal a cultish devotion to the forest. When their cabin is attacked by a strange being it's clear there is a far greater threat in this unrelenting wilderness.
Subverting the Stereotypical Scares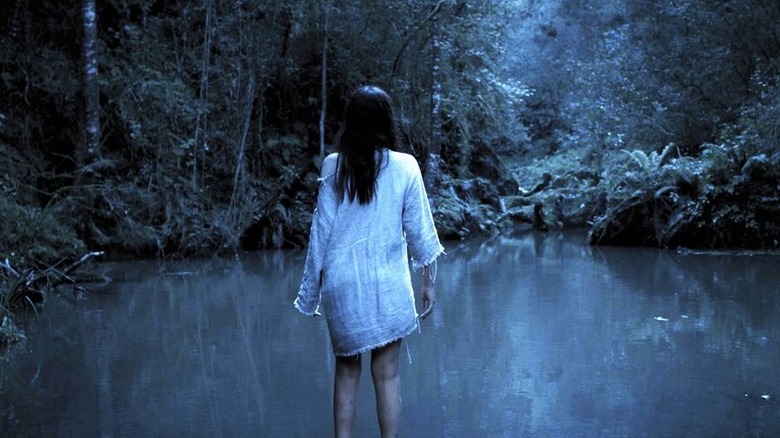 XYZ Films
As much as I love Halloween and scary movies, the programming on television and streaming networks can be pretty basic. Sure, we all love classics for a reason, but indie films are rarely featured. Instead, audiences tend to see films like "Beetlejuice," "The Addams Family," and "Hocus Pocus." I adore those films and grew up with them so I understand the appeal. However, it's nice to see networks branch out and support indie horror films more and more because there are so many unique voices in the genre at the moment. By showcasing indie horror films, younger generations can find inspiration outside of mainstream media, especially when the films are made outside of the United States. 
Another great aspect of showing more recent films is that they reflect the times. 
As many horror fans know, the fears that are presented on-screen reflect societal terrors of the modern age. There is a reason various sub-genres are popular during certain decades. For example, Earth is literally on fire all the time, and, as a result, we are seeing more ecological storylines in horror. 
"Gaia" is a perfect example of this as well as another film coming out this November entitled "The Feast." In regards to "Censor," that film seems timely as well given its focus on Video Nasties and exploitation cinema. We live in a time where books are still banned from schools for some pretty absurd reasons, and there is a fine line to walk when creating any type of art, especially post #MeToo. So, as much as I love the traditional Halloween holiday films, I'm glad that Hulu is adding more hidden gems to their programming that have a relevant voice in today's world instead of just hearing Jack Skellington sing about the discovery of snow for the thousandth time.