Sesame Street: Release Date, Cast, And More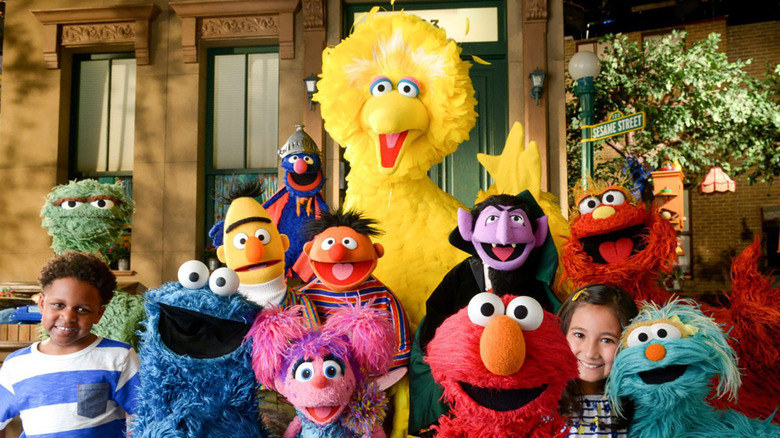 PBS
Can you tell me how to get, how to get to "Sesame Street?" 
The hit children's educational series is getting another feature treatment, this time focusing on what happens when the "Sesame Street" favorites step outside of their neighborhood and enter unfamiliar territory. The project has experienced a number of delays between conflicting schedules and the pandemic, but here's everything you need to know before the film's release.
Sesame Street Release Date and Where You Can Watch It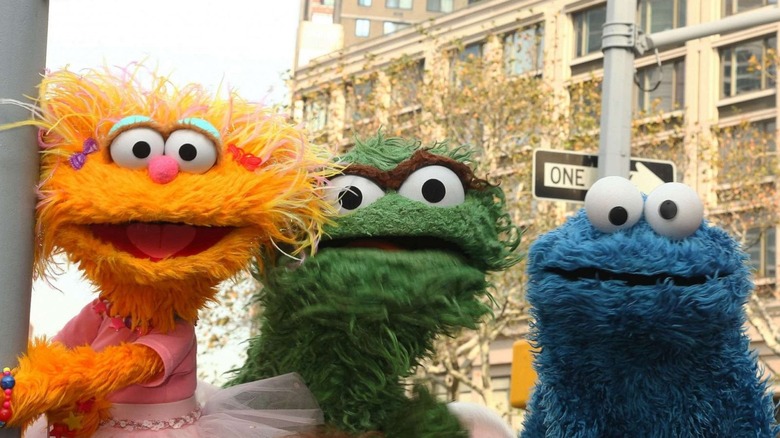 PBS
Originally set to release on June 4, 2021, "Sesame Street" moved back to the original release date of January 14, 2022, for the MLK 4-day holiday weekend. The film is set to debut in theaters as part of the exclusive 45-day theatrical release window deal between Warner Bros. and AMC Theatres. 
However, producer Shawn Levy noted during a promotional event for "Free Guy" that the continued changes due to the pandemic have prompted discussions about possibly moving the title to a streaming exclusive.
What is Sesame Street About?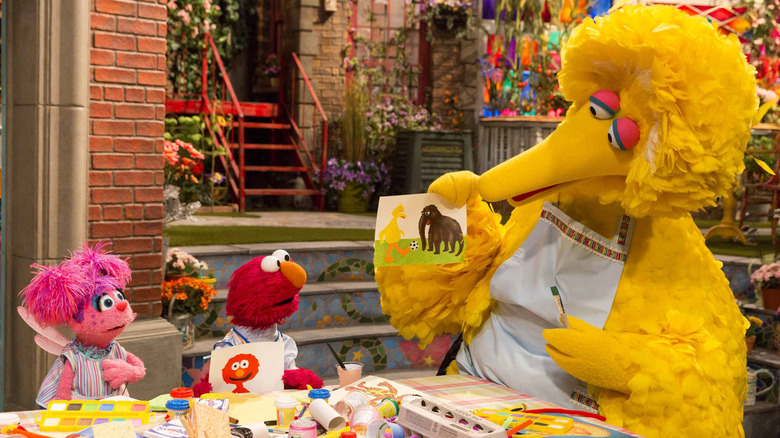 PBS
The currently untitled "Sesame Street" movie is a musical comedy adventure family film based on the legendary PBS and HBO Max children's entertainment series of the same name. From the film's official synopsis:
Big Bird and his Sesame Street friends are mysteriously expelled from their neighborhood, finding themselves in Manhattan. They team up with a plucky history show host Sally Hawthorne (Anne Hathaway) who's on a quest to save her show and prove that Sesame Street actually exists, with obstacles created by the "evil" Mayor, with reasons of his own for keeping Sesame Street hidden from the world.
This is the third "Sesame Street" feature film, and the second Warner Bros. "Sesame Street" film after "Sesame Street Presents Follow That Bird."
Sesame Street Director, Crew, and More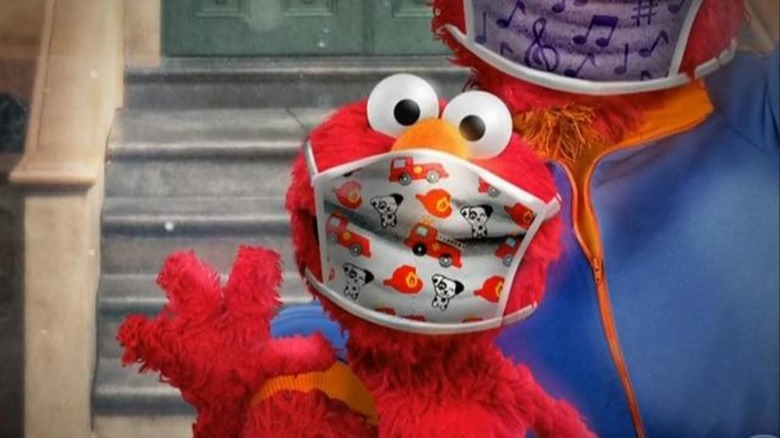 HBO Max
The untitled project is brought to us by Warner Bros. Pictures, Metro-Goldwyn-Mayer Pictures, 21 Laps Entertainment, Entertainment 360, Sesame Workshop, and the Jim Henson Creature Shop. The film is being directed by Jonathan Krisel, known for his work on "Tim and Eric Awesome Show, Great Job!," "Check It Out! with Dr. Steve Brule," "Kroll Show," and "Tom Goes to the Mayor." Krisel also directed and co-wrote the majority of "Portlandia," as well as several SNL Digital Shorts and the series "Baskets." The script was written by Mike Rosolio and Chris Galleta.
Michael Aguilar, Guymon Casady, Jesse Ehrman, and Shawn Levy will produce the film with Mark Gordon and Michael Tadross serving as executive producers.
Music will be provided by comedian Bo Burnham.
Sesame Street Cast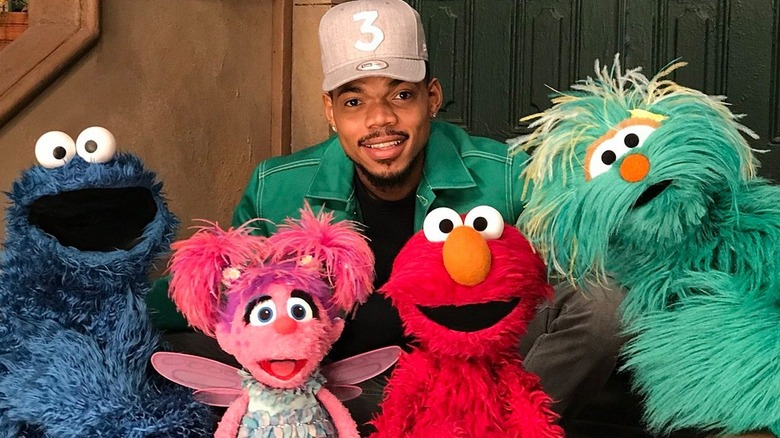 HBO Max
Obviously, all of our favorite "Sesame Street" muppets will make an appearance with Anne Hathaway set to star as Sally Hawthorne, Chance the Rapper appearing as the mayor's aide, and Bo Burnham in an unnamed role.