Superhero Bits: Shang-Chi Reigns Supreme, A New Venom Clip, The Flash Update & More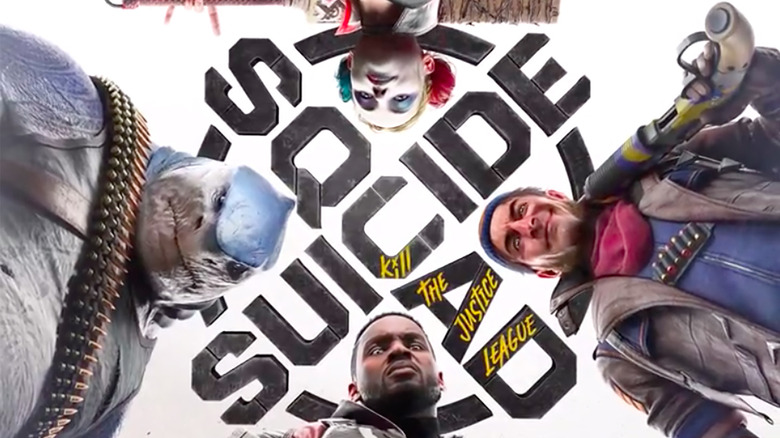 Sony Pictures
(Superhero Bits is a collection of stories, updates, and videos about anything and everything inspired by the comics of Marvel, DC, and more. For comic book movies, TV shows, merchandise, events, and whatever catches our eye, this is the place to find anything that falls through the cracks.)
In this edition of Superhero Bits:
"Stargirl" gets a new trailer
"The Flash" is almost done filming
"Venom: Let There Be Carnage" releases a new clip
Stargirl Season 2 Trailer
The CW has released a new trailer for "Stargirl" season 2, previewing what's to come during the rest of the season. Have a look in the video above.
Here's the synopsis for Stargirl.
DC's Stargirl follows high school sophomore Courtney Whitmore as she inspires an unlikely group of young heroes to stop the villains of the past. This new drama reimagines DC's Stargirl and the very first superhero team, the Justice Society of America, in an unpredictable series.
"Stargirl" airs Wednesdays on The CW.
Guardians of the Galaxy Comic Gets Axed by Marvel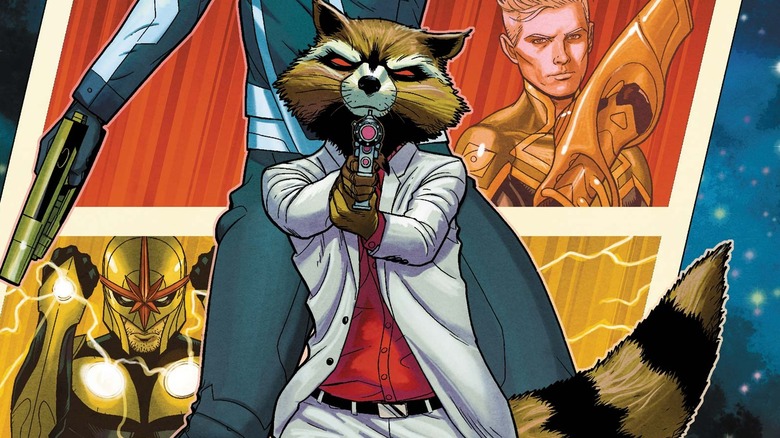 Marvel Comics
In a bit of a surprise move, Marvel has concluded its current "Guardians of the Galaxy" comic. As reported by ComicBook.com, he end of the most recent issue confirmed the news with a note reading, "The End! Thanks for everything – and see you at Gosnell's!" Gosnell's was a bar frequently featured in the book. The title lasted a total of 18 issues and was written by Al Ewing and Juan Frigeri. Though it seems likely Marvel will announce a new ongoing title centered on the Guardians sooner rather than later, as that's often how things go in modern comics.
Marvel's Hawkeye Podcast Gets a Trailer
As we recently reported, Marvel is giving Old Man Hawkeye a scripted podcast series, which arrives next month. And Stephen Lang is voicing Hawkeye! Now, we have a new trailer to help set up what's to come in the audio drama. Check it out above.
Here's the synopsis for Marvel's "Wastelanders: Hawkeye" from Marvel:
Thirty years ago, the villains of the world rose up and killed all the heroes. Well, all the heroes that mattered. The sole survivor of the Avengers, Hawkeye (Stephen Lang) is now a sideshow freak, re-living the worst day of his life for paying audiences. When the Brotherhood Traveling Circus, Carnival and Ringmaster's Road Show arrives at the Kingdom, Hawkeye gets an unexpected visitor.
Marvel's "Wastelanders: Hawkeye" arrives on October 4.
Shang-Chi: King of the Box Office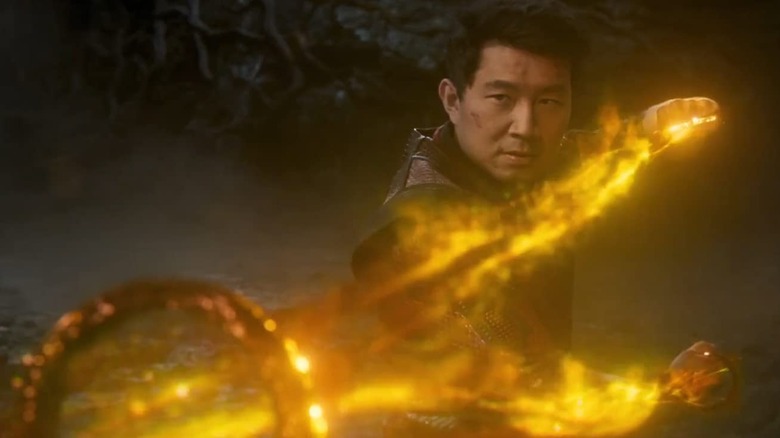 Marvel Studios
"Shang-Chi and the Legend of the Ten Rings" won its fourth weekend in a row at the box office. It has now earned more than $194 million domestically. That puts it above "Black Widow" ($183.5 million), making it the highest-grossing movie of the year at the domestic box office. That is no small thing, even in these crazy COVID times. Especially considering the relatively unknown nature of the character in the public eye ahead of the film. The question is, will "Shang-Chi" hold the title as movies like "No Time to Die" and "Eternals" remain on the horizon? We shall see.
RIP, Comic Book Inker Jeffrey Huet
The Marvel family is saddened to learn of the passing of Jeffrey Huet. Jeff was a talented inker, bringing some of the most iconic Marvel characters to life in stories including Incredible Hulk, Iron Man, Fantastic Four, and beyond. Our hearts go out to his family and loved ones. pic.twitter.com/wkL3c4nWt4

— Marvel Entertainment (@Marvel) September 27, 2021
The comic book world had to say goodbye to a very talented individual recently. Marvel announced that Jeffrey Huet, who worked on such titles as "Hulk" and "Iron Man," including the iconic "Planet Hulk" storyline, has passed away. For my money, Huet helped make "Planet Hulk," and certainly other books he worked on, even better than they might otherwise have been. The news was shared by Marvel on Twitter. You can check out their tribute to Huet above. RIP, good sir.
The Flash Movie Wraps Filming Very Soon
Per producer Barbara Muschietti, "The Flash" movie will be wrapping up production soon. Muschietti, sister of director Andy Muschietti, recently posted an update on Instagram. According to her, they are "So close we can taste it." The film, which stars Ezra Miller as Barry Allen, and has Michael Keaton returning as Batman, is slated to hit theaters next summer.
Venom: Let There Be Carnage Clip Has ... Carnage
Last but not least for today, Sony Pictures has released a brand new clip of "Venom: Let There Be Carnage" online ahead of the movie's release in theaters this weekend. I would argue this falls into mild spoiler territory, so proceed with caution. That aside, it sees Woody Harrelson's Cletus Kasady about to be executed. But things go terribly wrong, and we see him transform into the deadly Carnage instead. We were promised Carnage, and we're certainly getting it.
Suicide Squad: Kill the Justice League is Coming
"Suicide Squad: Kill the Justice League" has showcased a brand new motion poster ahead of its upcoming panel at DC FanDome next month. The game was originally revealed at last year's event. Unfortunately, these things take a while so it's still not something we can play yet. But we're poised to learn a lot more about it in just a couple of weeks and change. We'll be sure to bring you all of the details as we get them during DC FanDome.