Saturday Night Live Hires Three New Featured Players, Including That Viral Trump Impersonator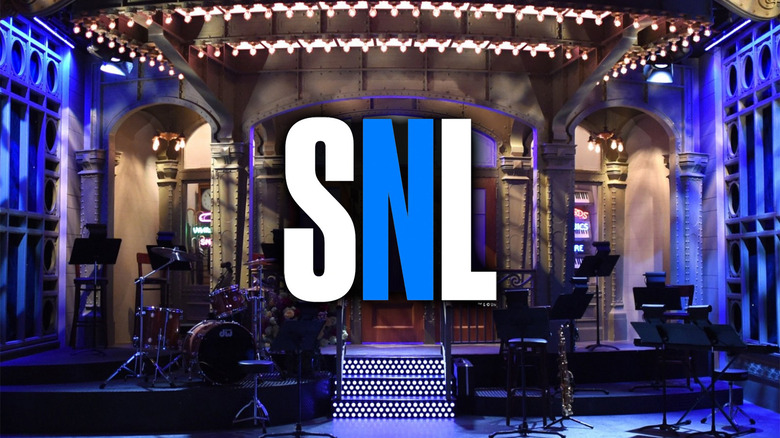 NBC
Along with the sad news that Beck Bennett is leaving "Saturday Night Live" after being a cast member for eight seasons, the late night sketch series is bringing in some fresh faces. Since featured players Bowen Yang and Chloe Fineman have been promoted to series regulars, there's room for a few new cast members in Studio 8H. "SNL" has announced three new featured players who will be part of the show when the 47th season premieres on October 2 with host Owen Wilson. Comedians James Austin Johnson, Aristotle Athari, and Sarah Sherman are heading to New York City. But who the hell are they? We'll give you a little background on them and show off some of their clips below.
James Austin Johnson
There's a good chance you might have heard of James Austin Johnson already. Even if you don't know his name, you may have already seen some of his comedy work. That's because Johnson went viral last year with his improvised videos featuring an impeccable impersonation of Donald Trump. Speaking with wandering sentences that barely make a lick of sense, Johnson easily had the best impression of the former President of the United States of America. If you need any further proof, here you go:
SCOOBY-DON !! pic.twitter.com/DESl7LDplH

— James Austin Johnson (@shrimpJAJ) August 21, 2020
Outside of Trump, Johnson also does plenty of other impressions and characters that are bound to make him a valuable addition to the "Saturday Night Live" cast. Otherwise, you can get a taste of his overall comedy vibe in the stand-up performance from the comedian's own YouTube page up above.
Aristotle Athari
Aristotle Athari is another face you might recognize, at least if you were a fan of "Silicon Valley" on HBO. On the sixth season of the tech-based comedy series, Athari played a web programmer named Gabe who wore pants that doubled as a portable chair. However, Athari has a reputation of his own outside of that supporting role.
Former "The Daily Show" correspondent Hasan Minaj has a sketch comedy group called Goatface, and Athari was a regular part of it, including a one-hour comedy special that aired on Comedy Central back in 2018. You can see one of the sketches from that show above to get an idea of how well Athari will function on "SNL." Otherwise, he's got a set from the 2021 Just for Laughs Festival where he showcases some of his odd characters, and you can watch it right here.
Sarah Sherman (AKA Sarah Squirm)
Finally, we have Sarah Sherman, who might be better known by her online persona Sarah Squirm, which feels like a character akin to popular YouTube personality Miranda Sings with a little bit of Melissa Villaseñor in there. She wears some silly make-up and feels cut from a somewhat similar cloth as Kyle Mooney. If you take a look at her "audition tape" for "SNL" above, you'll see that it's actually a gag in itself. At first it seems like she's doing a bunch of mediocre impressions, but then you'll see that they're all intentionally bad and the same. After that, the video takes a turn, and it's clear Sherman is an alternative-style comedian.
Sherman was previously listed as one of 2018's Comedians You Should and Will Know, and she even had her own informercial on Adult Swim called "Flayaway." She also brought her Sarah Squirm persona to the 2021 Just For Laughs Festival, and you can check that out right here.
Featured Player Lauren Holt is Leaving SNL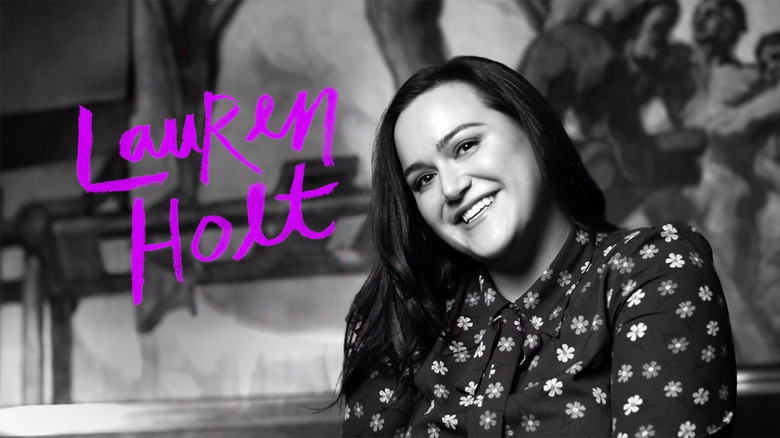 NBC
With three new featured players coming into "SNL" for season 47, that means not all three of the previous featured players could stick around. Lauren Holt, who just joined the cast last season, will not be coming back. However, fellow featured players Andrew Dismukes and Punkie Johnson will be back for at least one more season.
Like many featured players before, Lauren Holt just didn't seem to find her footing in the "SNL" environment. Though she had some amusing moments throughout season 46, she didn't bring any memorable characters or impressions to the table, which didn't give her any staying power in a packed cast full of talented comedians. But hopefully she'll continue to have a fruitful career in comedy otherwise.