Paul Thomas Anderson's Licorice Pizza Gets Its First Official Poster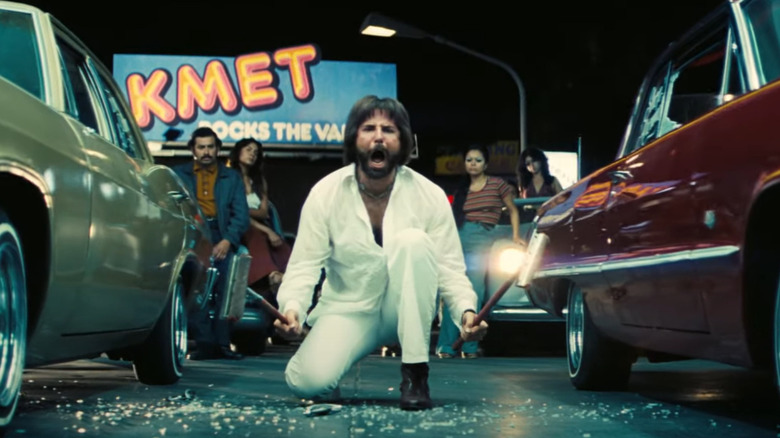 MGM
Paul Thomas Anderson's ninth film, "Licorice Pizza," now has a trailer and a poster. The movie follows a high school student trying to become an actor in California in the 1970s and stars Bradley Cooper, Benny Safdie, Alana Haim (of the band Haim), and Cooper Hoffman (Yes, the son of the late, brilliant Philip Seymour Hoffman, who frequently collaborated with Anderson).
A Poster That's Pure '70s Nostalgia
It's great to see Anderson working in the 1970s again. Many of us discovered him through "Boogie Nights," so the vibe of "Licorice Pizza" feels like a homecoming. The title "Licorice Pizza" is a reference to a now-defunct chain of record stores in Southern California. They took their name from a joke about unsuccessful records being sold as licorice pizza.
The trailer and poster set Hoffman and Haim as the leads in this romantic-looking coming-of-age drama. In the trailer, they flirt, they argue, and they seem to be close. The poster shows Hoffman leaning against a car, looking at Haim with a smile on his face. She's got her hands on her hips and her shirt reads "You've come a long way, baby," making her look like the ultimate '70s cool girl.
What is Licorice Pizza About?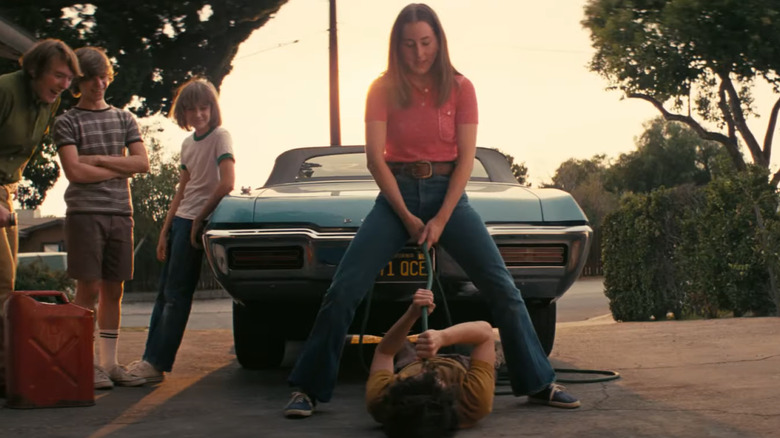 MGM
While there isn't a detailed synopsis for "Licorice Pizza" yet, maybe we don't really need one. Anderson's movies tend to be more experiences than direct storytelling, and traditional loglines can never really do them justice anyway. What we can tell is that Haim and Hoffman's characters have a special relationship, and their time together will shape the rest of their lives. The movie should be a delicious hit of nostalgia for everyone who grew up in the 1970s, and should give the rest of us a little taste of a different time. 
Anderson's direction is always stellar, and he works with some of the best actors in the business. Safdie and Cooper are both filmmakers in their own right: Cooper directed "A Star is Born," while Safdie is one half of the renowned Safdie Brothers ("Good Time," "Uncut Gems"). Hoffman's son looks quite a bit like him and likely has some of his father's incredible acting talent, and we all know Haim can sing at the very least. If she acts as well as she sings... Well, this could be a total home-run for Anderson and everyone involved.
"Licorice Pizza" is set to hit theaters on November 26, 2021.