Licorice Pizza Trailer: Director Paul Thomas Anderson Returns To The 1970s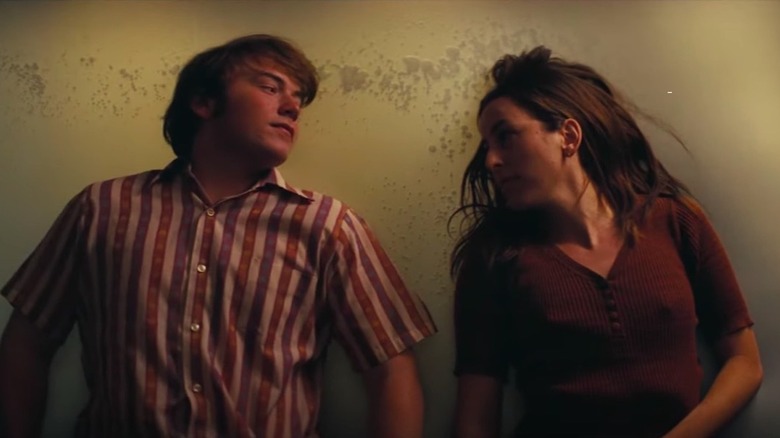 MGM
Writer-director Paul Thomas Anderson is back in the saddle with a new film, "Licorice Pizza," due out this Christmas. The trailer has been screening in 35mm in select repertory theaters, and now, it's online, so we can all see it and start crossing off the days on our calendar until December.
As we previously reported, the ninth Paul Thomas Anderson film follows "a high school student becoming an actor in the 1970s." After several period pieces, "Licorice Pizza" sees Anderson returning to "Boogie Nights" territory. The setting is the San Fernando Valley, where "Boogie Nights" and other early films of his like "Magnolia" and "Punch-Drunk Love" were set.
Some of the names attached to "Licorice Pizza" are Bradley Cooper, Benny Safdie, Cooper Hoffman, and Alana Haim. Cooper and Safdie are both filmmakers in their own right, with Cooper having helmed "A Star Is Born" and Safdie being one half of the Safdie brothers ("Good Times," "Uncut Gems.") Hoffman is the son of the late Philip Seymour Hoffman, Anderson's frequent collaborator, and Haim is one third of the band Haim.
There can sometimes be a gap of up to five years between Anderson movies, with his filmography leap-frogging from 2002 to 2007 to 2012. But he hasn't been idle since 2017, having directed music videos for Haim and the short film, or "one-reeler," "Anima," which accompanied Thom Yorke's album of the same name.
Check out the trailer for "Licorice Pizza" below.
Licorice Pizza Trailer
This time, it's been four years since Anderson's last feature film, "Phantom Thread," which racked up six Oscar nominations and won for Best Costume Design (only too fitting for a film about a dressmaker named Woodcock). "Licorice Pizza" originally went by the working title of "Soggy Bottom," which sounds like a reference to the Soggy Bottom Boys, the fictional band led by George Clooney in "O Brother Where Art Thou?'" Maybe Anderson is a fan of their music ("I Am a Man of Constant Sorrow," anyone?) or maybe he's still sore over "There Will Be Blood" losing Best Picture, Director, etc. to the Coen Brothers at the 80th Academy Awards.
Referring to their film, "No Country for Old Men," which beat his film, he once told a New York Times writer, "You really think that movie was better than ours? C'mon, do you really believe that?"
The title of "There Will Be Blood," released in 2007, itself sounded like a reference to the tagline of "Saw 2," released in 2005. Anderson is obviously a cineliterate dude, much more so than any of us, probably. (He also once said to the same New York Times writer, "You know you don't know a thing about movies.") So maybe he's just coincidentally arriving at these titles or maybe he wanted to reclaim such phrases from obscurity.
"Licorice Pizza" isn't just a mood; it's a reference to a defunct chain of record stores in Southern California, which took its name from a joke about unsuccessful records being sold as licorice pizza. Anderson's new film, "Licorice Pizza," is scheduled to land in theaters on November 26, 2021.