Cowboy Bebop: Watch The Jazzy Opening Credits For Netflix's Anime Adaptation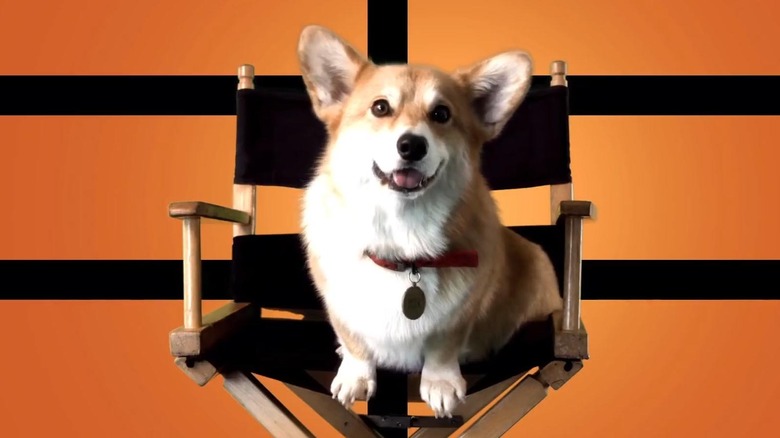 Netflix
"Cowboy Bebop" is one of the most beloved anime series of all time. Now, Netflix has turned it into a live-action series, after years of whispers about a live-action project of some kind. Fresh from Netflix's big Tudum event this weekend, here's our first glimpse at Spike, Jet, Faye, and — of course – Ein the corgi in the opening credits for "Cowboy Bebop." Let's have a look-see.
Cowboy Bebop Opening Credits
Like virtually every other streaming service out there right now, Netflix is trying very hard to find viable franchises that can keep subscribers happy. With 209 million subscribers worldwide, Netflix is still by far the leader of the pack. But subscriber growth has slowed and retention is super important, with Disney+, HBO Max, and, to a lesser extent, the Peacocks of the world breathing down its neck. This represents a chance to tap into an established fanbase, while bringing lots of newbies along for the ride.
The cast for "Cowboy Bebop" is led by John Cho as Spike, with Mustafa Shakir on board as Jet Black and Daniella Pineda handing Faye Valentine duties. Alex Hassell and Elena Satine also star. A couple of key creatives involved in the adaptation include Shinichirō Watanabe, who directed the original anime and serves as a consultant on this new version, and Yoko Kanno, who returns to compose the score. After the opening credits reveal, Netflix shared some new promo photos from "Cowboy Bebop" on Twitter:
#TUDUM Exclusive: Check out six amazing new photos from Cowboy Bebop pic.twitter.com/tNfWF3yAfS

— Netflix (@netflix) September 25, 2021
The Big Question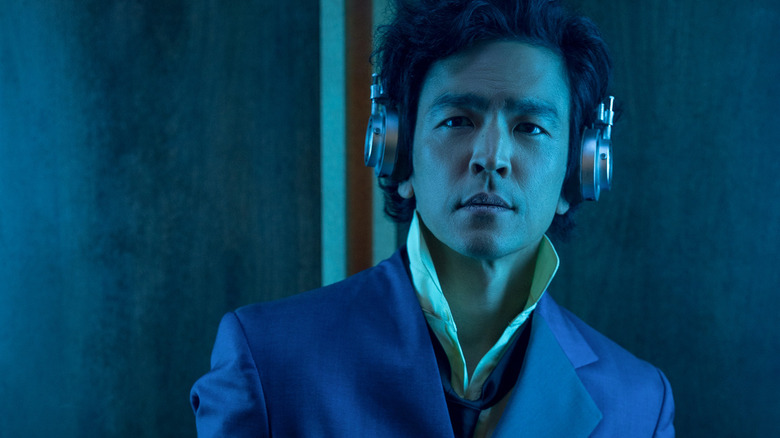 Netflix
Anime is not, historically speaking, easy to adapt into live-action. See "Ghost In The Shell" or "Dragonball: Evolution," for example. Either Hollywood just botches it, or it is tough to translate what made it special in the first place to another medium. The question is, can Netflix avoid the pitfalls of previous anime adaptations with their "Cowboy Bebop" adaptation? If so, they could have a big hit on their hands. For what it's worth, showrunner Andre Nemec promised this show won't "violate the canon." So that sounds promising.
Here is the synopsis for Netflix's "Cowboy Bebop:"
COWBOY BEBOP is an action-packed space Western about three bounty hunters, aka "cowboys," all trying to outrun the past. As different as they are deadly, Spike Spiegel (John Cho), Jet Black (Mustafa Shakir), and Faye Valentine (Daniella Pineda) form a scrappy, snarky crew ready to hunt down the solar system's most dangerous criminals — for the right price. But they can only kick and quip their way out of so many scuffles before their pasts finally catch up with them.
"Cowboy Bebop" hits Netflix on November 19, 2021.