Netflix's Tudum Will Be Like Comic-Con For, Uh, Netflix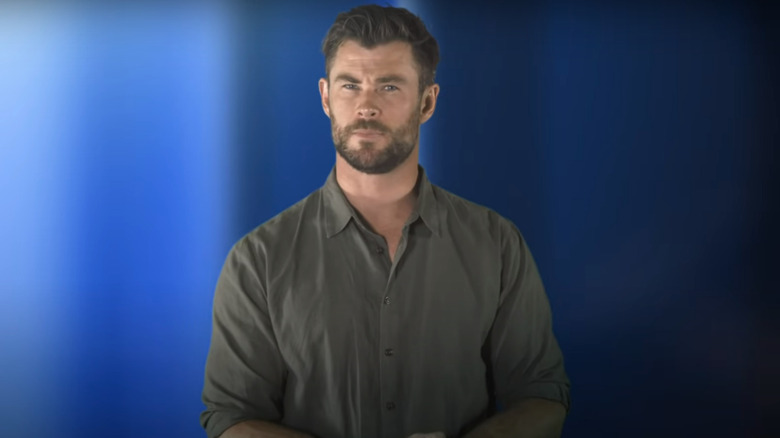 Netflix
Have you ever been surfing Netflix late at night and found yourself wondering exactly how to verbalize that distinctive sound effect that accompanies the Netflix logo? Probably not, but Netflix has gone ahead and assumed you have by titling their upcoming twist on Comic-Con as "Tudum." Yeah, I don't really get it either. 
Questionable branding strategy aside, this worldwide event will apparently be the powerhouse streamer's answer to other fan-favorite sources of highly anticipated news, such as the annual Comic-Con convention held in San Diego (or virtually, as has been the case during the pandemic), Marvel's Investor's Day presentations, and DC's FanDome. Netflix's goal is to drive up anticipation for (as well as fond memories of) over 70 popular Netflix titles in the past, present, and future such as "Stranger Things," "The Witcher," "The Old Guard," and many more upcoming productions. Check out the details along with the Netflix announcement video below.
Tudum: A Netflix Global Fan Event Teaser
Netflix starts off the video by having various actors clunkily attempt to hang a lampshade on the precise pronunciation of the chosen title which, uh, doesn't exactly help the cause in making "Tudum" seem more like a catchy marketable term rather than a somewhat alarming-sounding medical condition. But hey, this wouldn't be the first time in recent memory that a major studio has had trouble with branding. Netflix might be in for some light social media mockery over this, but they'll likely get the last laugh once everyone actually tunes in to the event.
In any case, the inaugural livestream will take place at 12 P.M. EST on September 25, 2021, and will be made available for viewing throughout all of Netflix's YouTube channels, Twitter accounts, and Twitch. Fans who remain glued to their screens can expect to receive a veritable flood of news throughout the three-hour presentation, which will include first looks, brand-new trailer releases, exclusive clips, and special panels that will allow fans to interact with the actual creative talent. The official website provides a deeper look at everything to know about it, including specific links to each livestream in several different languages. Netflix has even made provisions for fans to host their own livestreams alongside the main one, offering a registration form for those interested in co-hosting:
"You're invited to co-stream and react to the event in real time on your Facebook, Twitch or YouTube channel. We have worked to ensure the music and content in our show is cleared for global use as a co-stream for 3 months, although we recommend you turn off Clips, Highlights and Past Broadcasts/VOD of the event on Twitch."
The Netflix titles that will be covered throughout the presentation include:
"Aggretsuko"
"A Whisker Away"
"A Través De Mi Ventana"
"Arcane"
"Army of Thieves"
"Black Crab"
"Big Mouth"
"Bridgerton"
"Bright: Samurai Soul"
"Bruised"
"The Chestnut Man"
"Cobra Kai"
"Colin in Black and White"
"Cowboy Bebop"
"The Crown"
"Dark Desire"
"De Volta Aos 15"
"Don't Look Up"
"Emily in Paris"
"Extraction"
"Finding Anamika"
"Floor is Lava"
"The Harder They Fall"
"Hellbound"
"Heeramandi"
"Human Resources"
"Interceptor"
"Inside Job"
"La Casa De Papel"
"The Old Guard"
"Ozark"
"Maldivas"
"My Name"
"New World"
"Pretty Guardian Sailor Moon Eternal: The Movie"
"Rebelde"
"Ritmo Salvaje"
"Red Notice"
"The Sandman"
"Sex Education"
"The Silent Sea"
"Soy Georgina"
"Stranger Things"
"Super Crooks"
"Ultraman"
"The Umbrella Academy"
"Vikings: Valhalla"
"The Witcher"
"The Witcher: Blood Origin"
"Young, Famous and African"