All The Light We Cannot See Adaptation Gets The Green Light At Netflix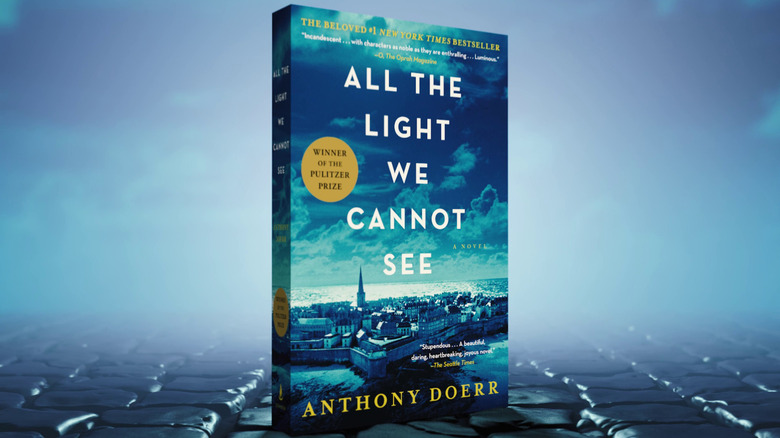 Simon and Schuster
Netflix is set to bring the World War II-set novel "All the Light We Cannot See" to life. The king of the hill in the streaming game has closed a deal to adapt the highly-acclaimed book into a miniseries. They've also locked down a pretty impressive group of A-list talent to make it happen.
According to The Hollywood Reporter, Shawn Levy ("Stranger Things") is set to direct the four-part adaptation. Steven Knight ("Peaky Blinders") will handle scripting duties. The book was written by Anthony Doerr and went on to win the Pulitzer Prize, so they are working with some truly remarkable source material.
To offer a better idea of what Netflix is bringing our way, here's the synopsis for "All the Light We Cannot See:"
Marie-Laure lives with her father in Paris within walking distance of the Museum of Natural History where he works as the master of the locks. When she is six, she goes blind, and her father builds her a model of their neighborhood—every house, every sewer drain—so she can memorize it with her fingers and navigate the real streets with her feet and cane. When the Germans occupy Paris in June of 1940, father and daughter flee to Saint-Malo on the Brittany coast, where Marie-Laure's agoraphobic great uncle lives in a tall, narrow house by the sea wall.

In another world in Germany, an orphan named Werner grows up with his younger sister, Jutta, both enchanted by a crude radio Werner finds. He becomes a master at building and fixing radios, a talent that wins him a place at an elite and brutal military academy and, ultimately, makes him a highly specialized tracker of the Resistance. Werner travels through the heart of Hitler Youth to the far-flung outskirts of Russia, and finally into Saint-Malo, where his path converges with Marie-Laure's.
Netflix is Seeking a Blind Actress for the Lead Role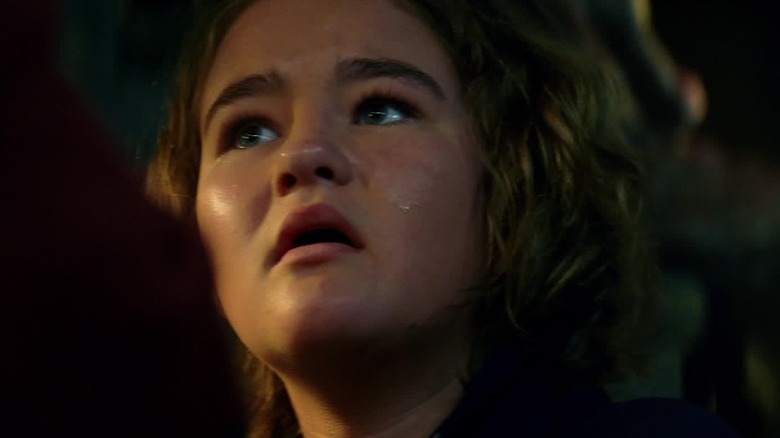 Paramount Pictures
It appears Netflix isn't planning to let this one sit around for too long, as the search has already begun to cast the lead role of Marie-Laure. What's more, the producers are encouraging "blind or low-vision actresses" to audition. While it remains to be seen what will come of the casting search, this could be a huge step for visually-impaired actors. And, as we've seen in recent years, these decisions can also pay off for the audience. 
"A Quiet Place" cast Millicent Simmonds, a deaf actress, in one of the lead roles. That movie and its sequel, "A Quiet Place Part II," were hugely entertaining box office hits, and were made all the better by Simmonds' authentic performance. There is no reason not to look at actors who best fit the role, and it's good to see that Netflix is exploring that for this particular adaptation.
Netflix All-Stars Unite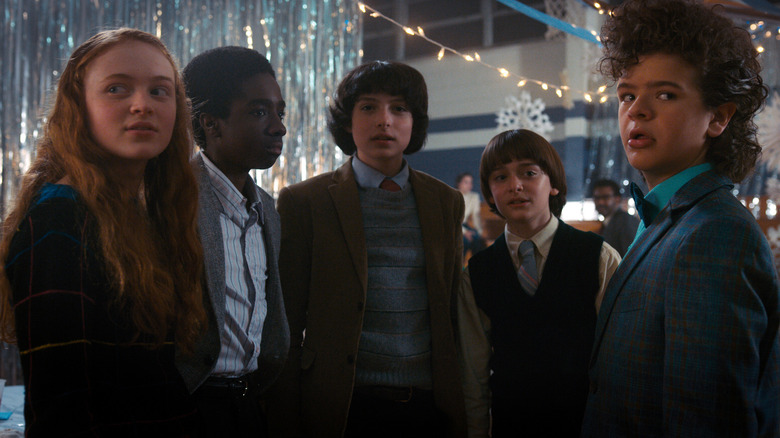 Netflix
Shawn Levy has been a huge asset for Netflix. Aside from the monster hit "Stranger Things," he also produces shows like "Shadow and Bone" and "I Am Not Okay With This" for the streamer. It certainly doesn't hurt that he's coming off of his huge hit movie "Free Guy." As for Steven Knight, he doesn't necessarily have a direct track record with Netflix originals, but "Peaky Blinders" has found a hugely expanded audience thanks to the service. Netflix is surely happy to get him into the fold for this project.
There is no word yet on a release date for "All the Light We Cannot See," but we'll be sure to keep you updated as news come our way.