Mike Flanagan Calls Midnight Mass His 'Most Personal' Project Yet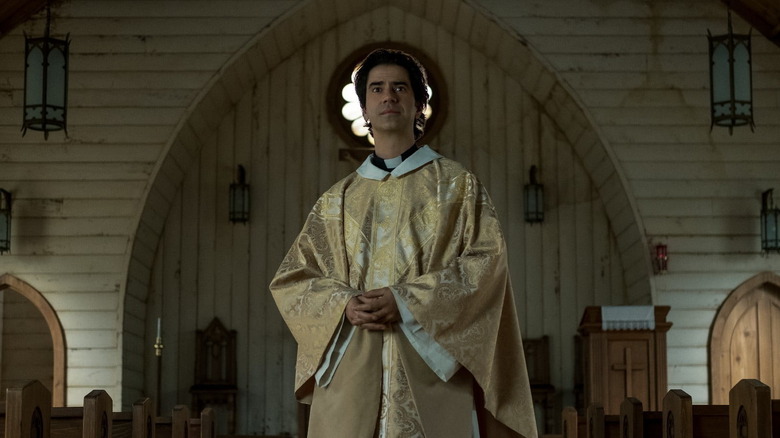 Netflix
Mike Flanagan has grown to be one of the best horror directors and writers in the business. This is not an exaggeration. From his first few films like "Absentia," "Oculus," and "Ouija: Origin of Evil", Flanagan's talent for writing and directing emotional yet disturbing stories has consistently flourished. He has successfully brought multiple Stephen King novels to the silver screen with "Gerald's Game" and "Doctor Sleep," and has completely subverted while also setting a sophisticated standard of what an adaptation looks like. This can be clearly seen with his Netflix series "The Haunting of Hill House," which allowed him to respectfully rewrite Shirley Jackson's famous horror novel as well as "The Haunting of Bly Manor" where he delicately dissected and reimagined Henry James' novels. While Flanagan is an expert at crafting unique emotional horror stories from legendary source material, his most recent series "Midnight Mass" is his most personal project yet. 
Entertainment Weekly detailed the upcoming Netflix series' importance and spotlighted a letter that Flanagan himself sent to critics prior to the premiere. In the letter, Flanagan mentions he is three years sober. Therefore, "Midnight Mass" is a personal project that allowed Flanagan to confront his own demons and ghosts. He stated:
"I don't know how long I could have gone without writing it. There's a very natural thing that happens where, if you're writing anything that tiptoes into a personal place, you find yourself vomiting up all sorts of things into it. It's happened to me with Hill House in a pretty big way. It happened with ["The Haunting of Bly Manor"]. This one, though, was the story I always wanted to tell."
Working Out the Timing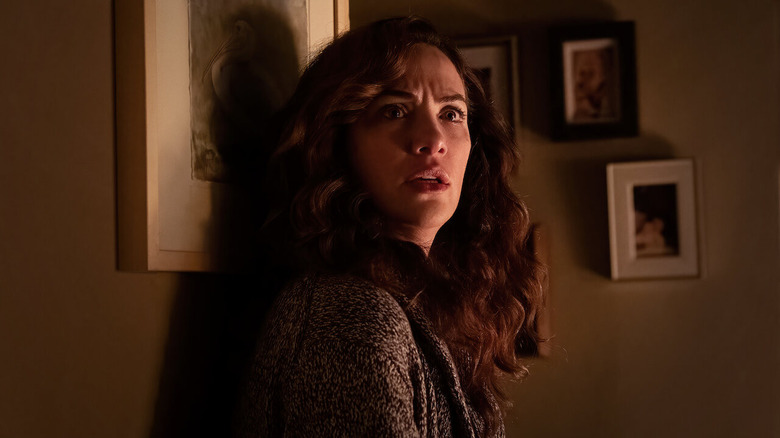 Netflix
While the origin of "Midnight Mass' developed years ago, the timing never quite worked out. If you aren't a die-hard Flanagan fan (yet), you'll have to keep an eye out for the story's Easter eggs in his previous films. In "Hush," Maddie (played by writer/actor Kate Siegel) is the author of the book entitled Midnight Mass. In "Gerald's Game," audiences can spot the book again on the shelf above Jessie's bed as she is restrained to its bedposts.
In his interview with EW, Flanagan mentioned that he couldn't have brought this story to life before he got sober. He stated, "I could write about alcoholism, but I couldn't write about sobriety, not intelligently. It's by far the most personal thing I've ever been lucky enough to work on." After the success of "Hill House" and "Bly Manor," "Midnight Mass" could finally take off. Flanagan said that "what made it exciting, and kind of scary and uncomfortable sometimes, was that I really wanted to make sure that I was playing both sides of the board as passionately as I could. All of the characters, from Riley, who values logic and reason, to Father Paul, who unflinchingly puts his fate in the Almighty's hands, to Erin (Siegel), who's somewhere in between, represent "different parts" of the director who are constantly "in conversation and often in disagreement with each other."
While fleshing out "Midnight Mass," there were multiple revisions and drafts to comb through, Flanagan remembers.
"Here's this long scene I had written about atheism. Let me look at that a few years later and rebut it. Let me try to honestly come in and challenge my own idea. Here's a long scene about alcoholism. Let me really try to come in and talk about recovery. Being in conversation with my various selves over the last 11 years, that have all dipped into this story, that's what makes it so personal for me. I don't know that I'll ever be lucky enough to have that experience again with another piece of work."
Tears for Fears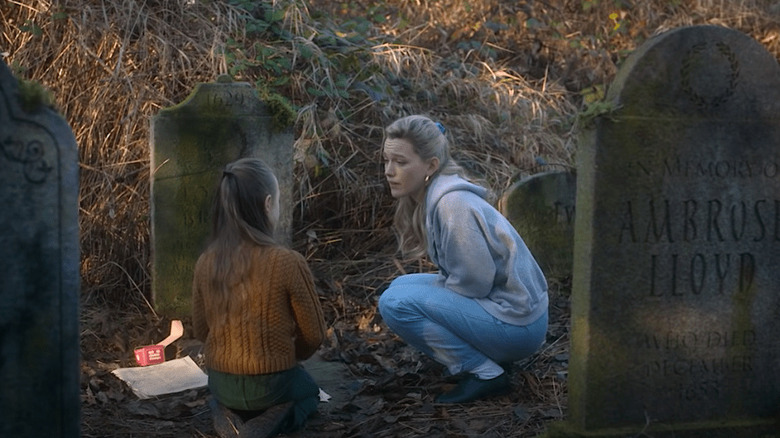 Netflix
The personal aspect to Flanagan's work is one of the many elements that make his films and television shows so successful. While many people think the horror genre is simply gore or jump scares, Flanagan is one storyteller to remind audiences that the most painful and terrifying experiences in life are rooted in emotions. Love and loss are two of the scariest human experiences, and Flanagan brings these elements of nuance to the horror genre unlike anyone else. That's right, I said it.
He's explored addiction and the five stages of grief with "Hill House" and in "Bly Manor," he presented a love story disguised as a ghost story within a haunted house. Writing and directing aside, the fact that Flanagan has a talented crew of collaborators that he regularly works with helps solidify how emotionally powerful his work is. Actors such as Kate Siegel, Carla Gugino, Henry Thomas, and Rahul Kohli all elevate Flanagan's writing with repeatedly poignant performances. And let's not forget the elegantly deranged harmonies from The Newton Brothers (composers Andy Grush and Taylor Newton Stewart) who regularly create music that elicits both heartwarming and harrowing responses.
 Obviously, I can't wait for "Midnight Mass." Knowing that there are personal elements that were painful for Flanagan to explore that ultimately make him proud to capture on-screen will make this one that much more special.  
"Midnight Mass" premieres on Netflix this Friday September 24, 2021.