Dexter: New Blood: Release Date, Cast, And More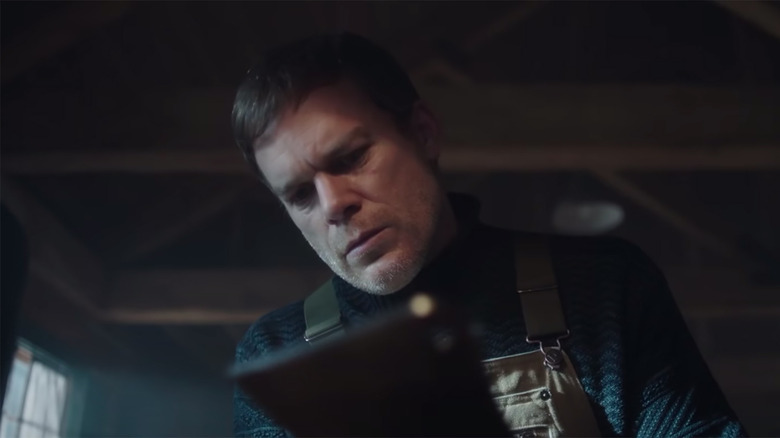 Showtime
(Welcome to ...And More, our no-frills, zero B.S. guide to when and where you can watch upcoming movies and shows, and everything else you could possibly stand to know.)
This fall, "Dexter" is making a comeback on Showtime with a limited series revival that will hopefully make up for the disappointing series finale from back in 2013. Michael C. Hall is back as the titular serial killer, who was last seen living his life as a lumberback with a terrible beard in Oregon, having left behind his bloodthirsty life in Miami. So where do we find Dexter now and when can you seem him tempted by the knife again? We've got everything you need to know about "Dexter: New Blood" below.
Dexter: New Blood Release Date and Where You Can Watch It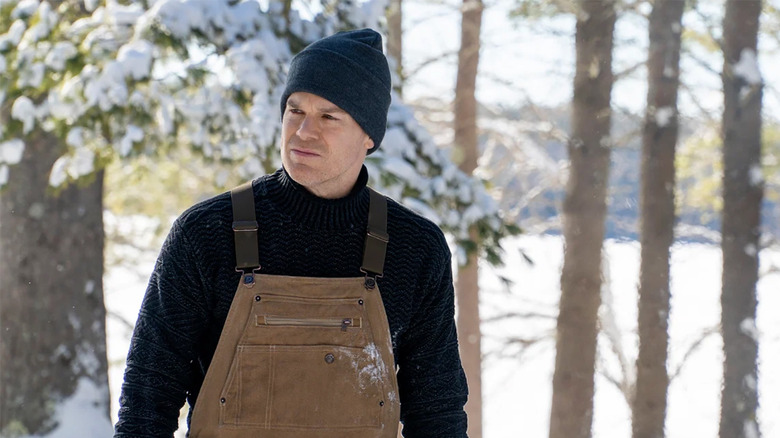 Showtime
"Dexter" has been off the air since 2013, but "Dexter: New Blood" brings the killer back to Showtime on November 7, 2021 at 9 P.M. ET. Episodes will debut weekly on Showtime every Sunday after that until all 10 episodes have aired.
If you're looking to catch up with "Dexter," Showtime has the first three episodes of the series available on YouTube. Otherwise, all eight seasons are available on Amazon Prime, and they're also available to anyone with a Showtime subscription, whether that's through cable or streaming. You've got plenty of time to get acquainted with the serial killer before "Dexter: New Blood" arrives.
What is Dexter: New Blood?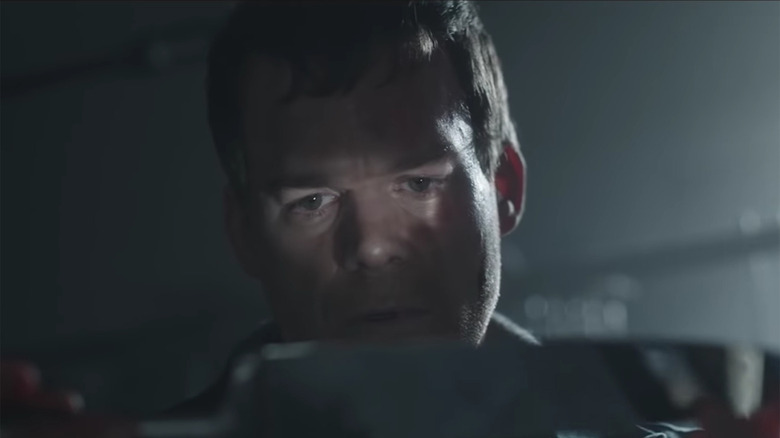 Showtime
"Dexter: New Blood" is a 10-episode limited series revival of Showtime's Emmy-winning series "Dexter." The original series run told the story of Dexter Morgan, a blood spatter pattern analyst for the Miami Metro Police who leads a secret life as a serial killer. However, Dexter doesn't just kill anyone. He uses his malicious tendencies to kill criminals who have slipped through the cracks of the justice system. Throughout the series, he used his connections at the police department to track down other serial killers who need to be taught a lesson. Not even Dexter's sister Debra (Jennifer Carpenter), who is a cop herself, knew about his penchant for murder, which Dexter refers to as his Dark Passenger. His secret life was threatened several times over the years until all hell broke loose.
In the series revival, the series picks up 10 years after the events of the original series, after Dexter faked his death and seemingly left his Dark Passenger behind, along with his young son Harrison. But now he's tempted to kill again while living a quiet life under a new identity in Iron Lake, New York. However, the series won't pretend the final season and its finale didn't happen. Showrunner Clyde Phillips said:
"We're not going to betray the audience and say, 'Whoops, that was all a dream. What happened in the first eight years happened in the first eight years. Ten years, or however many years, have passed by the time this will air, and the show will reflect that time passage. In so far as the ending of the show, this will have no resemblance to how the original finale was. It's a great opportunity to write a second finale for our show, and Showtime was very gracious about that."
Dexter: New Blood Synopsis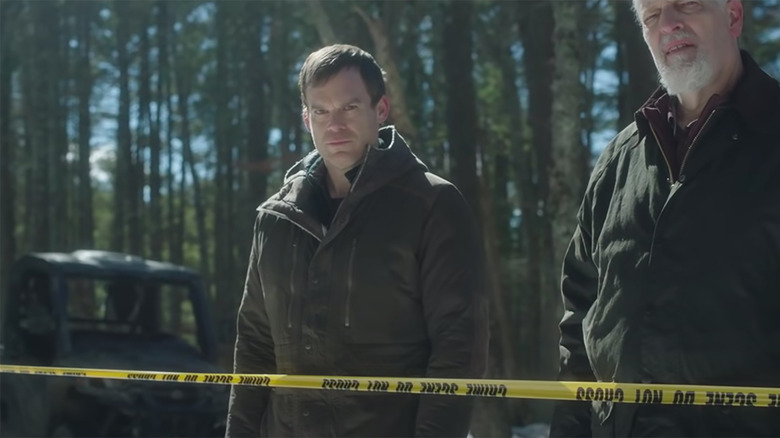 Showtime
Here's the official synopsis for "Dexter: New Blood" from Showtime:
Set 10 years after Dexter went missing in the eye of Hurricane Laura, the series finds him living under an assumed name in the small town of Iron Lake, New York. Dexter may be embracing his new life, but in the wake of unexpected events in this close-knit community, his Dark Passenger beckons.
That's not much, but it's probably better that Dexter's return remains shrouded in mystery until the limited series premieres this fall.
Dexter: New Blood Cast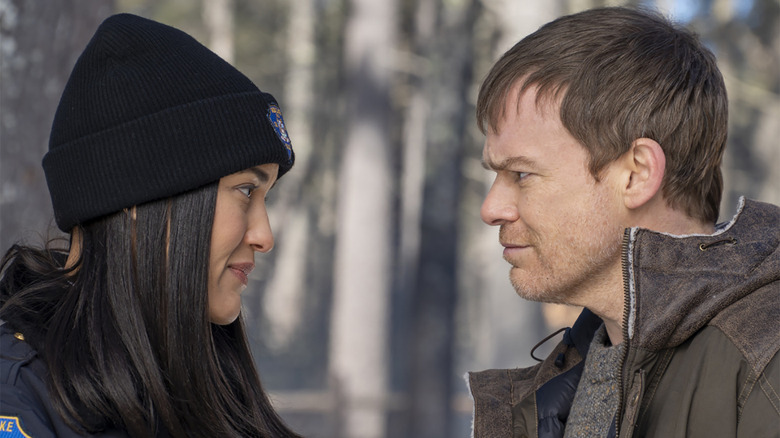 Showtime
Emmy winner Michael C. Hall is returning as Dexter Morgan, who has now assumed the identity of Jim Lindsay. But he's not the only returning cast member from the original series. 
Jennifer Carpenter is also back as Dexter's sister Debra Morgan. That's a rather interesting wrinkle since Debra died in the final season of "Dexter." However, Debra isn't magically alive again. Instead, she's taken the place of Dexter's adoptive father, Harry Morgan, who used to act as a physical manifestation of the voice of Dexter's Dark Passenger inner-monologue. So Debra will now be the one talking Dexter through his latest serial killer woes. She's not the only dead character making a comeback either.
John Lithgow will somehow be returning as Arthur Mitchell, AKA The Trinity Killer, who was responsible for the death of Dexter's wife Rita Bennett (Julie Benz), leaving her in a bathtub to soak in her own blood. Also left in the bathroom was Dexter and Rita's then-toddler son Harrison, echoing the childhood tragedy that Dexter himself experienced when his mother was murdered in front of him. So the working theory we have is that maybe The Trinity Killer appears as a Dark Passenger that Harrison possibly manifests now that he's a teen (played by Jack Alcott), but that's merely speculation on our part.
The rest of the "Dexter: New Blood" cast features new characters, including Clancy Brown ("The Shawshank Redemption") as the new villain, a man named Kurt Caldwell. Julia Jones (seen above), Alano Miller, Johnny Sequoyah, David Magidoff, Oscar Wahlberg, and Jamie Chung round out the rest of the cast.
Dexter: New Blood Showrunner, Writer, and More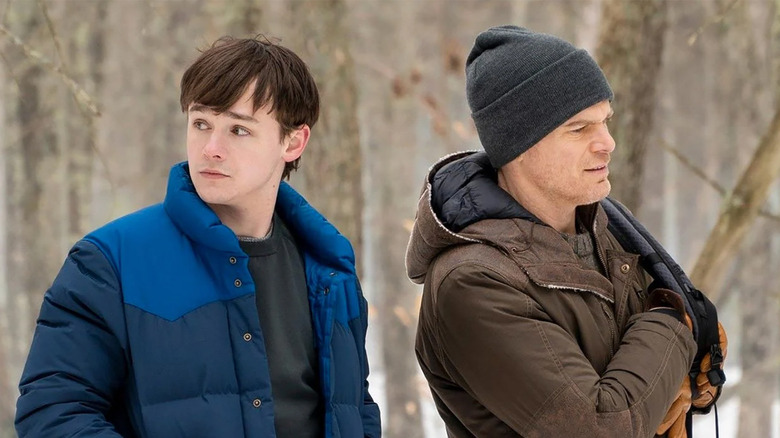 Showtime
Clyde Phillips has returned to act as showrunner and writer for "Dexter: New Blood," which is good news since he was responsible for the first four seasons of the series before the quality started to fall off. Phillips will also be executive producing with star Michael C. Hall, as well as John Goldwyn, Sara Colleton, Marcos Siega, Bill Carraro, and Scott Reynolds. 
As for directing responsibilities, six episodes will be in the hands of Marcos Siega, who directed nine episodes of the original series during Phillips' tenure on the show. We're not yet sure who is at the helm of the other four episodes.
Dexter: New Blood Trailer