Dexter: New Blood Will Give The Showtime Series A "Proper Finale," Says Network President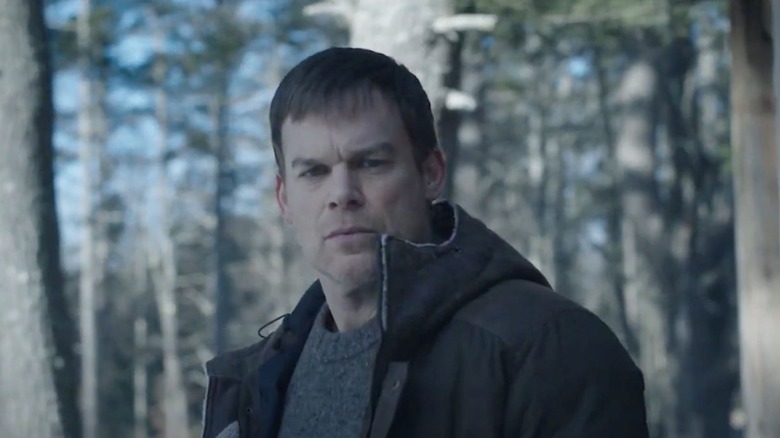 Showtime
When we last saw Dexter, he was wearing the world's fakest beard and living as a lumberjack, or something like that. Series finales can't please everyone, but the "Dexter" series finale was a particularly egregious example. Even viewers who stuck with the show in its lesser final seasons were wondering what the hell the folks running the show were thinking. Now, the miniseries "Dexter: New Blood" will hopefully right the wrongs of the previous series finale and give everyone's favorite serial killer a better send-off. 
A Proper Finale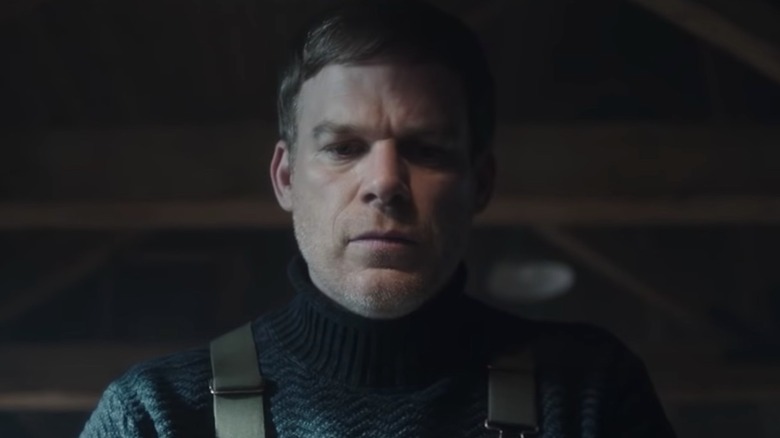 Showtime
During Showtime's recent TCA executive panel (via Deadline), Gary Levine, the network's president of entertainment, promised anxious fans that the upcoming "Dexter: New Blood" would give the show a much more satisfying ending. "'Dexter' is a jewel in the crown of Showtime and we didn't do it justice in the end. That has always been a burr under my saddle," Levine said. "We've always wanted to see if there was a way to do it right and it took a long time to figure out what that was. It took a long time for Michael [C. Hall] to be willing to revisit the role. We're thrilled to get [Clyde] Phillips back. We finally got to a place that I just can't wait to show the world."
As Levine noted, original showrunner Clyde Phillips is returning along with star Michael C. Hall. Phillips left the show after season 4, and while no one person is responsible for something like a TV show, I do think "Dexter" went downhill rather quickly after Phillips left. Hopefully having him back will result in something much, much better than the show's original final few seasons. Levine seems to think so, saying: "We call it a limited series but the rules say it can't be a limited series if it's coming from something that was on the air for a long time. So we call it a special event here. For me, it's a revisiting of 'Dexter' and a proper finale for a brilliant season."
No Resemblence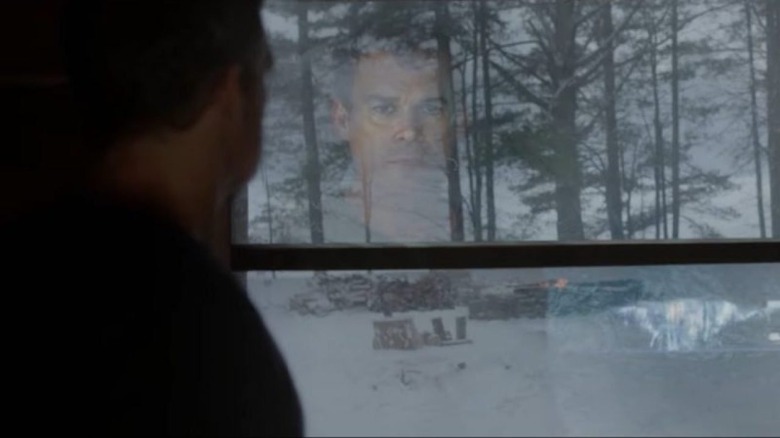 Showtime
So just how will "Dexter: New Blood" fix things? According to Clyde Phillips, this miniseries won't pretend the original finale didn't happen. But it's not going to stick too closely to the events of the finale, either:
"We're not going to betray the audience and say, 'Whoops, that was all a dream. What happened in the first eight years happened in the first eight years. 10 years, or however many years, have passed by the time this will air, and the show will reflect that time passage. In so far as the ending of the show, this will have no resemblance to how the original finale was. It's a great opportunity to write a second finale for our show, and Showtime was very gracious about that."
In "Dexter: New Blood," about ten years have passed since the series finale. Dexter is now living in the small town of Iron Lake, New York, where he's posing as a local shopkeeper named Jim Lindsay. Dexter has "developed a relationship with Angela Bishop, the town's chief of police, and has suppressed his serial killing urges. A string of incidents around Iron Lake causes Dexter to fear that the 'dark passenger' within him will reveal itself."
"Dexter: New Blood" premieres on Showtime on November 7, 2021.