Dune International Box Office Suggests A Promising Start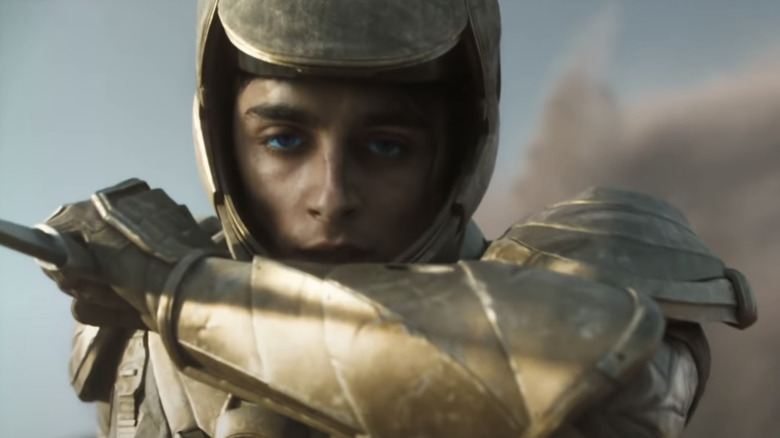 Warner Bros.
If director Denis Villeneuve was worried people might not see "Dune" on the big screen, those worries appear to be unfounded... at least overseas. According to THR, the Warner Bros. and Legendary co-production of Frank Herbert's monumental sci-fi tome opened on 7,819 screens in 24 international markets to the tune of $36.8 million, with Russia scoring the most tickets sales at $7.6 million, followed by $7.5 million in France, $4.9 million in Germany and $2.6 million in Italy.
After its triumphant bow at the Venice and Toronto International Film Festivals, this is a good sign for the studios which invested a combined $165 million into the risky venture, which only adapts the first half of the story. We recently did an extensive write-up of what's at stake with the film's box office take — it will determine whether or not we even get said second half of the story!
"Dune" will continue its march across the globe next weekend when it opens in the Middle East, where the novel has taken on particular popularity no doubt for its themes of an indigenous population thwarting invaders who want to steal their natural resources. After that, it will continue bowing in smaller markets before launching in North America on October 22 in both theaters and on HBO Max. It also just secured a coveted release across China for October 22 as well. In all other territories besides North America, the movie is opening exclusively in theaters, so WB can at least now know it can bank on a robust international take to save face if the film dies domestically.
Big Format Victory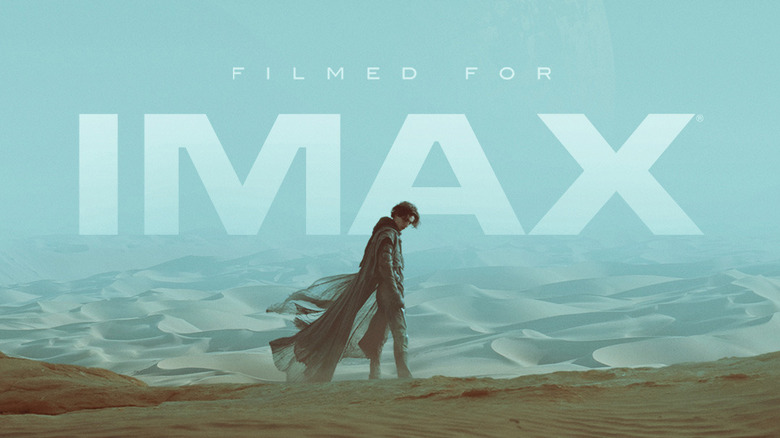 Warner Bros.
The bigger story (literally) out of the "Dune" international box office is the piece of the pie taken by IMAX format theaters, which took in $3.6 million in a limited release across only 142 screens throughout Europe and Asia, amounting to nearly 10% of the film's opening weekend box office on about 2% of the screens. This is a big win for the filmmakers, who shot more than an hour of the two-and-a-half hour epic in the IMAX-exclusive expanded aspect ratio. IMAX CEGO Rich Gelfond said:
"Audiences are definitely getting the message that Denis Villeneuve and his brilliant cast sent loud and clear: 'Dune' must be experienced in IMAX. The outsized market share we've captured with 'Dune' underscores how synonymous the IMAX brand is with scale and spectacle, and we look forward to building on our strong start as this stunning piece of filmmaking continues its global rollout."
It was also a big win for IMAX Corporation, with a $25,000 per screen average and the film breaking records for biggest pandemic-era opening weekend in Russia, Belgium, Denmark, Germany, Italy, Norway, Sweden and Ukraine, as well as Hong Kong and Singapore. In Denmark, Norway and Sweden the pot was even larger, amounting to $80,000 per screen.