The 2021 Emmys In Review: Not Great, Bob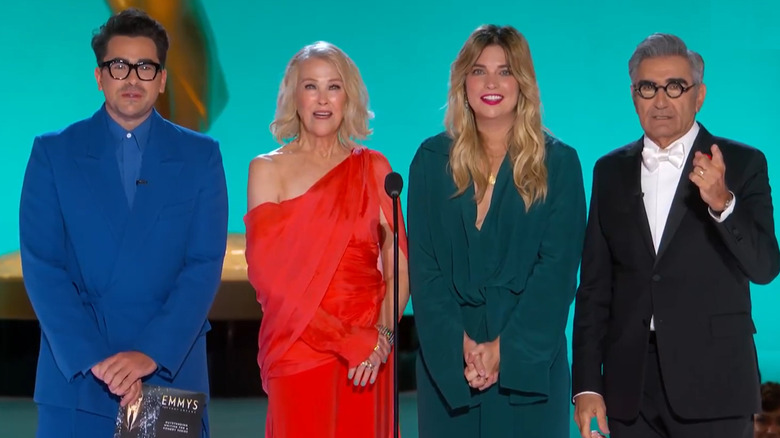 CBS
The 73rd Primetime Emmy Awards are over. The winners have been announced, the speeches have been given, and now it's time for the afterparties. But how was the show?
The opening musical number was a fun tribute to late rapper Biz Markie, while also showing us how great it is now that the stars can all be in one room again. It was a fun, warm moment that seemed kind of informal and genuine. Unfortunately, most of the rest of the night felt stodgy and too-tightly cut, with bad skits that took up valuable acceptance speech time. 
Last year's Emmy's was a purely digital, distanced affair, so this was their chance to bring it back and do something special. Instead, it was a lukewarm show with a few upsets and quite a few cringe-inducing moments. 
What the Heck, Paramount+?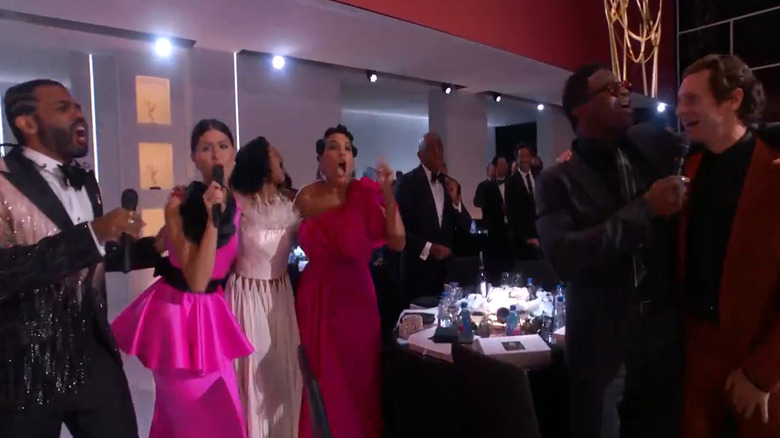 CBS
Some people who were planning on using Paramount+ to stream the Emmys were sorely disappointed to find out that they needed a premium subscription in order to watch the awards show live. Anyone who attempted to watch the series via the Paramount+ app without a premium subscription was redirected to either an error message or the football game that just ended. This was Paramount+'s chance to show that they're capable of running with the big dogs of streaming, but this kind of miscommunication might have seriously hurt those chances. 
Cedric Was Not Entertaining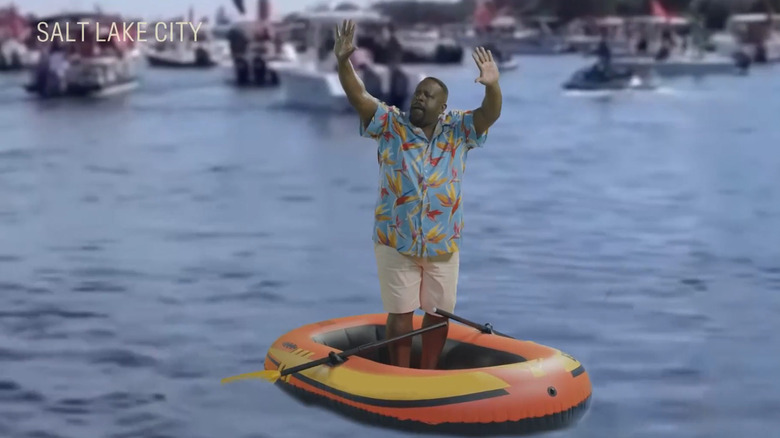 CBS
It's not entirely his fault, as I guarantee he didn't write the sketches himself, but Cedric the Entertainer's many bits peppered throughout the show were abysmal. There were some attempts at topical humor, but it all felt a little dated. After all, this is 2021, and every month feels like a year. 
The best sketch of the night was a "Never Won an Emmy" support group with Scott Bakula, Jason Alexander, Alyson Hannigan, Zooey Deschanel, and Fred Savage. They discuss their grievances over not winning Emmys until Dr. Phil shows up. He tells them that he won two Emmys himself, but they make sure to point out that those were Daytime Emmys.
The worst sketch of the night, by a long stretch, involved Cedric sending in the fly that bugged Mike Pence during the Vice Presidential debates. The fly even squeaks "All Flies Matter!" YIKES. 
Cutting Speeches Short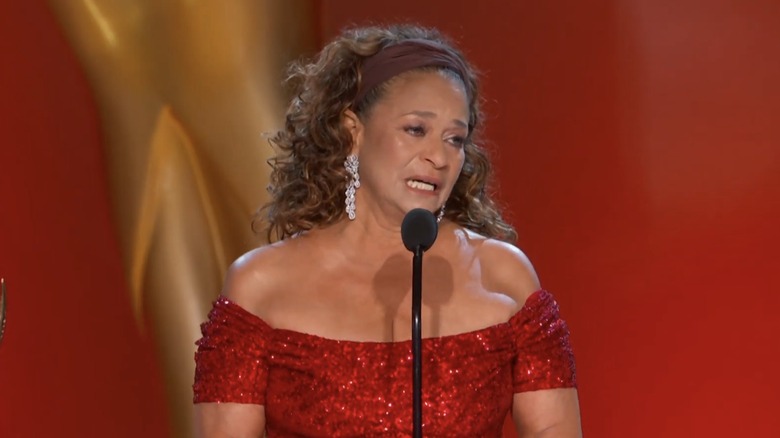 CBS
Producers almost always have to play music to try to get winners to wrap up their speeches, but few shows have that problem quite like this year's Emmys. They tried to play off several major award winners, including industry icon Debbie Allen who was there accepting her Governor's Award. That's a special achievement. If anyone is exempt from being played off, it has to be the winner of the night's most prestigious award. 
Instead, the producers tried to play everyone off, from Allen to "Queen's Gambit" showrunner Scott Frank and late-night king Stephen Colbert. If the producers knew they were going to be this tight for time, maybe they could have cut that fly sketch?
So, How Was the Show?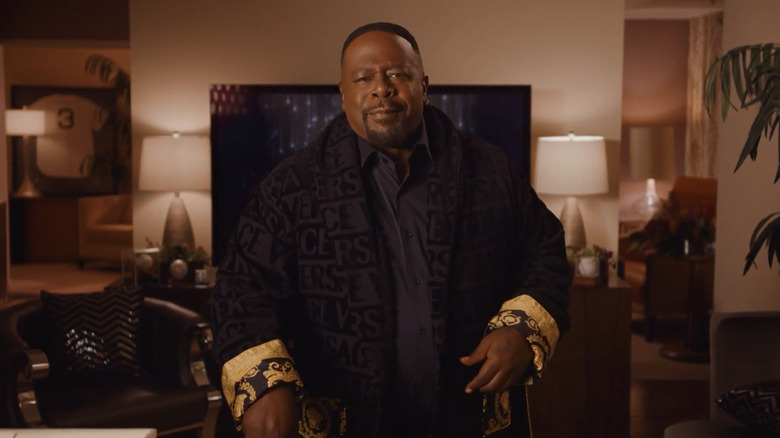 CBS
So how were the Emmys overall? They were fine. The night was an underwhelming affair that felt surprisingly reserved and strangely produced. Relentlessly playing people off and a lack of audience interaction made everything feel stiff and scheduled. Hopefully, the pandemic will have calmed by next year, and we can get back to truly entertaining (or catastrophic) awards shows with all of the bells and whistles.