West Side Story Lyricist Stephen Sondheim Prefers Spielberg's Movie To The Original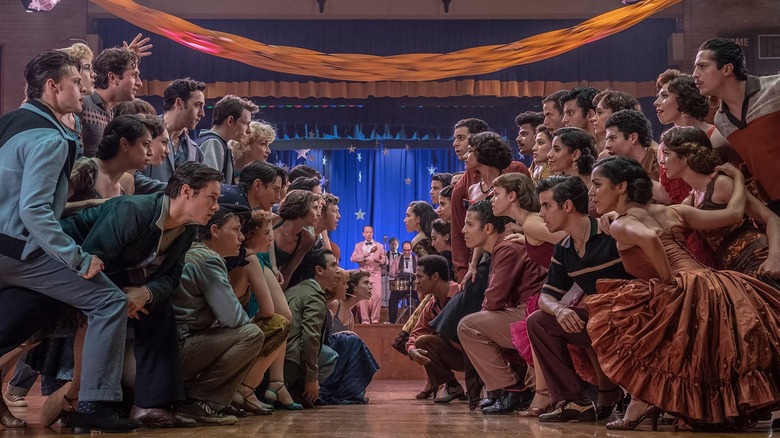 20th Century Studios
Stephen Sondheim is undoubtedly one of the most important figures in all of 20th century musical theatre. The man is responsible for monumentally influential pieces like "Into the Woods," "Gypsy," "Sweeney Todd: The Demon Barber of Fleet Street," "Company," "Merrily We Roll Along," "Assassins," and perhaps his lyrical magnum opus, "West Side Story."
Sondheim wrote the lyrics for the original Broadway production of "West Side Story" (with a book by Arthur Laurents and music by Leonard Bernstein) all the way back in 1957, and the show has become a certifiable pop culture staple, due in large part of the success of Robert Wise and Jerome Robbins' 1961 film adaptation starring Natalie Wood, Richard Beymer, and Rita Moreno. Now, 50 years later, Steven Spielberg is set to release his own version of the classic "Romeo and Juliet" meets dance-fighting musical, and Sondheim is singing the film's praises.
What Does Sondheim Have to Say?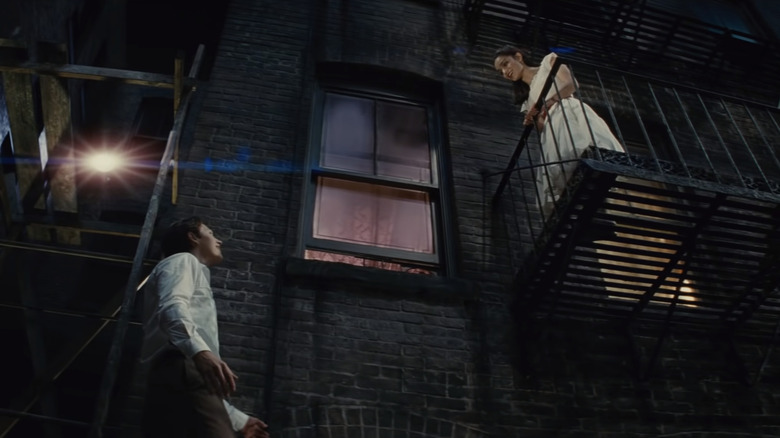 20th Century Studios
Last night Stephen Sondheim guested on "The Late Show with Stephen Colbert" and had overwhelmingly positive things to say about Spielberg's version of the celebrated property. "It's really terrific," Sondheim said. "Everybody go. You'll really have a good time. And for those of you who know the show, there's going to be some real surprises." Surprises being the changes made to the screenplay from Tony Kushner, the Pulitzer Prize-winning writer known for adapting "Munich" and "Lincoln" for Spielberg.
Sondheim went on to say that Kusher "has done some really imaginative and surprising things with the way the songs are used in the story, and the whole thing has real sparkle to it and real energy, and it feels fresh." He continued, "It's really first-grade, and movie musicals are hard to do and this one, Spielberg and Kushner really, really nailed it."
This might sound like blasphemy considering 1961's "West Side Story" took home 10 Academy Awards including Best Picture, but Sondheim has never been silent on his feelings on the beloved adaptation.
Wait, Sondheim Dislikes 1961's West Side Story?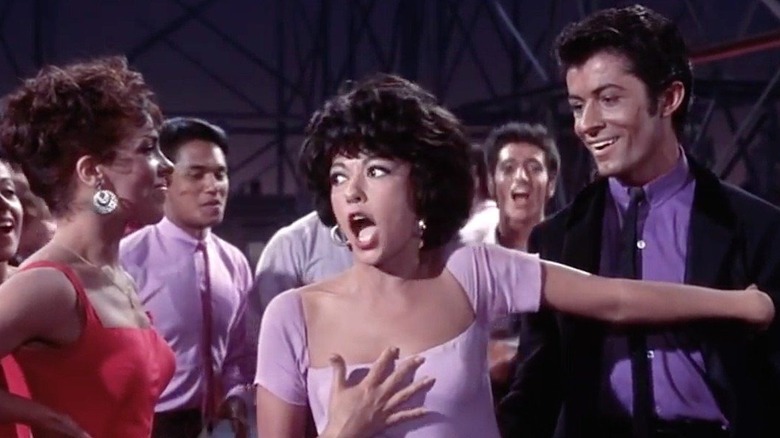 United Artists
Let's be honest here, there's plenty to justifiably criticize in "West Side Story." No amount of Oscars can erase glaring issues like all of the Puerto Rican characters cloaked in bronzer, including actual Puerto Rican actress, Rita Moreno, who had to darken her skin to match the white actors in brownface. Co-director Jerome Robbins (who had directed the original Broadway play) was fired halfway through filming but not before shooting excessive takes requiring dancers to work through injuries. Despite this, he still won the Best Director Oscar with Wise.
As for Sondheim, his critiques are rooted in the actual execution of the 1961 film. As reported by The AV Club following a National Theatre Q&A back in 2016, Sondheim was quoted saying, "I don't think 'West Side Story"s a good movie at all because it's not a movie. It's a photograph of a stage." He continued, "When I see a gang of juvenile delinquents dancing down a real street, Broadway, in color-coordinated sneakers, with color-coordinated wash on the line behind them, I'm not scared." Sondheim isn't wrong. For a movie about rival gangs, rhythmic snapping isn't exactly threatening. While the choreography is arguably one of the most memorable aspects of the show, it'll be interesting to see how Spielberg upped the ante in regard to danger.
"West Side Story" is scheduled to release in theaters on December 10, 2021.