Paranormal Activity: Next Of Kin Trailer: The Found Footage Horror Series Returns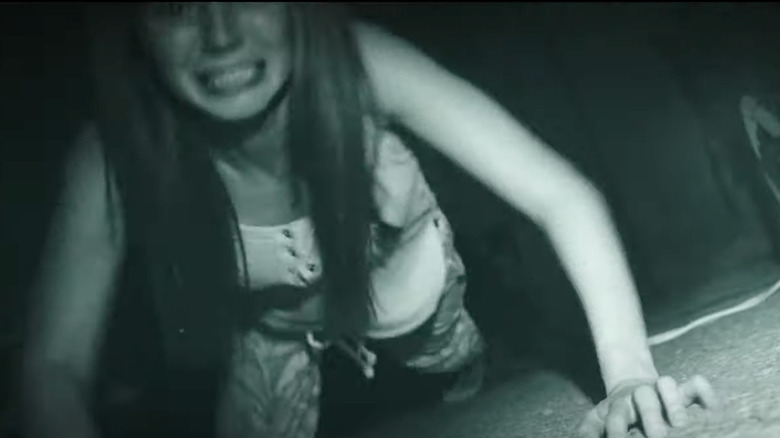 Paramount+
Those eagerly waiting for the seventh installment in the "Paranormal Activity" franchise can now enjoy a trailer for the upcoming found footage horror film, titled "Paranormal Activity: Next of Kin."
Paramount+ dropped a 30-second teaser today that features glimpses of pitchforks and the other horrors the movie will have for viewers. Check it out below.
Paranormal Activity: Next of Kin Trailer
The trailer jumps between what looks like colonial times with the current day, and starts out with a kid from said olden times singing a song that is in no way ominous or creepy. We then cut back and forth between creepy olden times and creepy current day, where Emily Bader opens up a door in the floor to reveal a deep, worm-like hole that certainly doesn't look at all like there are dangerous and foreboding things living at the bottom of it.
"Something is here," Bader's character says to her camera before screaming as something not-good violently lifts her body off the floor. What's that violent force? Ghosts from the colonial times is my guess, but no matter what it is, it's sufficiently scary enough to earn this movie its R-rating.
A Reboot of the Franchise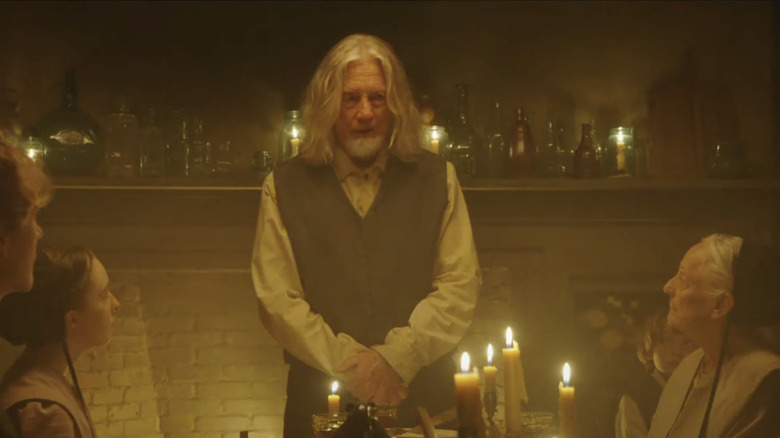 Paramount+
"Next of Kin" differs from the "Paranormal Activity" movies before it in that it is a reboot of the Blumhouse franchise. Jason Blum talked about the decision to start afresh in a recent interview with Collider:
Paramount wanted to continue "Paranormal Activity", I probably would have left it alone. So they wanted to continue it, but I thought if they were gonna continue it, you gotta – it was tired, there was no way to continue the road that we'd been down.
So I really encouraged all the creative people involved to think of something new. A lot of people who are going to go see the new "Paranormal Activity" were 3 years old when the first "Paranormal Activity" came out, so they don't even know from those older movies. I thought if you were going to re-do it, you better really re-do it, not try and expand what we did all those years ago.
The result is teased in the trailer above, which clearly still hones to its found-footage roots but gives fans something different to watch than the movies before it.
In addition to Bader, "Paranormal Activity: Next of Kin" stars Roland Buck III, Kyli Zion, Jill Andre, Henry Ayres-Brown, Wesley Han and Colin Keane. It's directed by William Eubank ("Underwater"), written by Christopher Landon ("Happy Death Day"), and produced by Blum and Oren Peli.
"Paranormal Activity: Next of Kin" streams exclusively on Paramount+ starting October 29, 2021.