Superhero Bits: Batman And The Modern Blockbuster, The Story Of Marvel Studios & More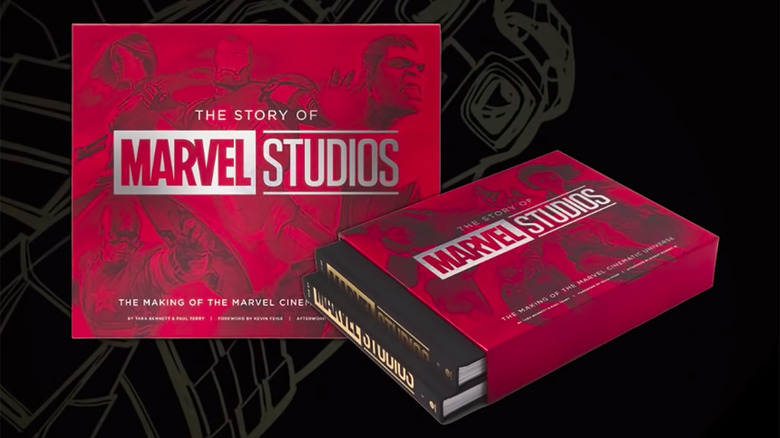 Abrams
We may receive a commission on purchases made from links.
(Superhero Bits is a collection of stories, updates, and videos about anything and everything inspired by the comics of Marvel, DC, and more. For comic book movies, TV shows, merchandise, events, and whatever catches our eye, this is the place to find anything that falls through the cracks.)
In this edition of Superhero Bits: 
See how "Batman" redefined the modern blockbuster
Get a look at a "Toxic Avenger" Easter egg in "The Suicide Squad"
Find out why Kit Harington turned down another superhero role
Learn about some "Shang-Chi" deleted scenes with Razor Fist
Get a preview of the new Marvel Studios book coming in October
Stargirl Season 2 - Summer School: Chapter Seven
Here's the promo and official synopsis for the upcoming seventh episode of the second season of "Stargirl" on The CW:
When the guilt over Brainwave's (guest star Christopher James Baker) death becomes too much to handle, Yolanda (Yvette Monreal) is forced to make a heartbreaking decision. 
Sheelin Choksey directed the episode written by Robbie Hyne.
Shazam! Fury of the Gods Restores DC Comics Intro
We're not sure why it really matters, but the first "Shazam!" movie was missing the DC Comics animated intro featuring the various superheroes of Justice League, not unlike how the opening Marvel Studios fanfare introduces every Marvel Cinematic Universe movie and TV show. But David F. Sandberg has confirmed that the intro will be included in the opening of "Shazam! Fury of the Gods." Finally, one of the greatest crimes against humanity is being rectified.
Batwoman Season 3 Teaser
Here's a brief teaser for the upcoming third season of "Batwoman," with Javicia Leslie returning as the Gotham City defender. The show returns with new episodes starting on October 13, 2021. This season, Batwoman will be on the hunt for some stolen trophies from Batman's crimefighting days, but it's not going to be easy.
Toxic Avenger Easter Egg in The Suicide Squad
James Gunn answered a fan's question on Twitter about an Easter egg that couldn't be identified in "The Suicide Squad." A TV can be seen playing in the prison where Bloodsport (Idris Elba) is being held, and that TV is playing "The Toxic Avenger," which is a tribute to Gunn's days spent working with Lloyd Kaufman, the co-founder of Troma and one of the filmmaker's mentors.
Marvel's What If...? Episode 6 Easter Eggs
Here's a look at the Easter eggs, comic references, and callbacks from the sixth episode of Marvel's "What If...?" animated series. In the recent episode, Erik Killmonger saved Tony Stark from being kidnapped by the Ten Rings terrorist organization, meaning he never became Iron Man and the Avengers were never formed. Take a deep dive into the episode with this ScreenCrush video for all the details you might have missed.
Kit Harington Turned Down a Superhero Role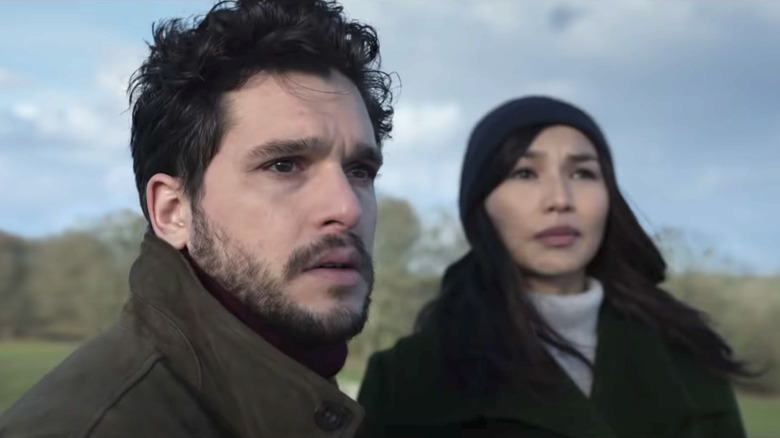 Marvel Studios
Speaking to Total Film magazine (via CBR) in support of Marvel's "Eternals," co-star Kit Harington talked about how he turned down a superhero role while he was still working on HBO's "Game of Thrones" series. Harington revealed:
"I won't mention what it was, but yeah, there was one other [superhero movie] that I did turn down a while ago. It was a while ago, as well – just because it didn't feel like the right thing at the right time. And I think I was right to [turn it down]. My head was very in the Jon Snow world then."
Harington explained what made him finally jump into the comic book world with "Eternals" at Marvel:
"I liked that the character they were offering was not necessarily an Eternal. He was human. I did like that. I felt that I could do something with that, that he came with all these human faults. So it was the character that drew me to it, as well as it being the MCU, and how exciting."
Hopefully, it will be well worth the wait for fans.
Batman: The Birth of the Modern Blockbuster
Warner Bros. Pictures released a featurette on Tim Burton's "Batman" and how it sparked interest in a new kind of blockbuster. Though "Superman: The Movie" was a box office success, it wasn't until "Batman" came along that studios started paying more attention to the viability of comic books for feature films. See how the Batman craze began by watching the full video above.
Razor Fist Gets More Screentime in Shang-Chi Deleted Scenes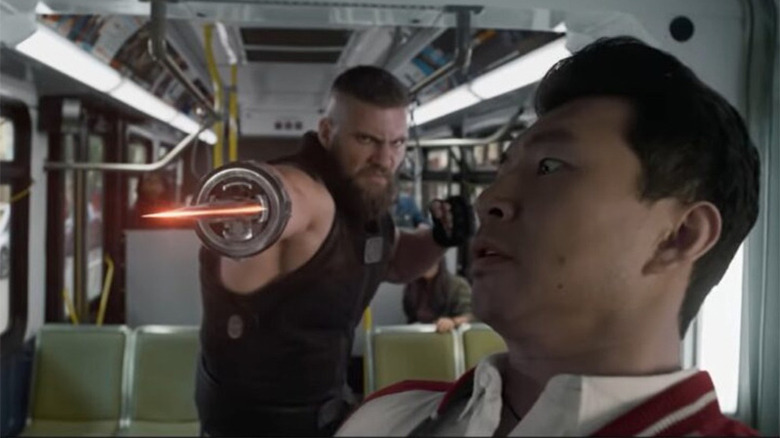 Marvel Studios
"Shang-Chi and the Legend of the Ten Rings" co-star Florian Munteanu revealed that there are plenty of deleted scenes featuring his villain character Razor Fist that will hopefully be included when the movie arrives on home video. Speaking with ComicBookMovie.com, Muneanu revealed:
"We had that big end battle, and you [originally] would have seen a bit more there from Razor Fist. I'm looking forward to people seeing that because there was a reason why he replaced his blade with the dragon sword and fights with two swords, but I don't want to spoil too much and I don't want to give away too much."
Another part of Razor Fist's role that ended up on the cutting room floor were scenes that provided a little more backstory for the character. While speaking about Tony Leung's character Wenwu, the actor said:
"I always call [him] stepdad because, at the end of the day, Wenwu gave him a new life and purpose and a home. He trained him and took him away from the streets. That's also something you will see in the bonus material. [Xialing's] his daughter, so there's more meaning to that than just following a new leader, but we'll have to see what happens."
Hopefully we'll get to see all that and more when "Shang-Chi" arrives on home video.
The Story of Marvel Studios
Next month, Abrams is releasing "The Story of Marvel Studios: The Making of the Marvel Cinematic Universe," the first-ever, fully authorized, all-access history of Marvel Studios' creation of the Marvel Cinematic Universe. Find out how this groundbreaking interconnected series of film franchises came together from the producers, writers, directors, concept artists, VFX artists, cast, and crew members who brought it to life. The book will be released on October 19, 2021, and you can pre-order it right here.