V/H/S/94: Release Date, Crew, And More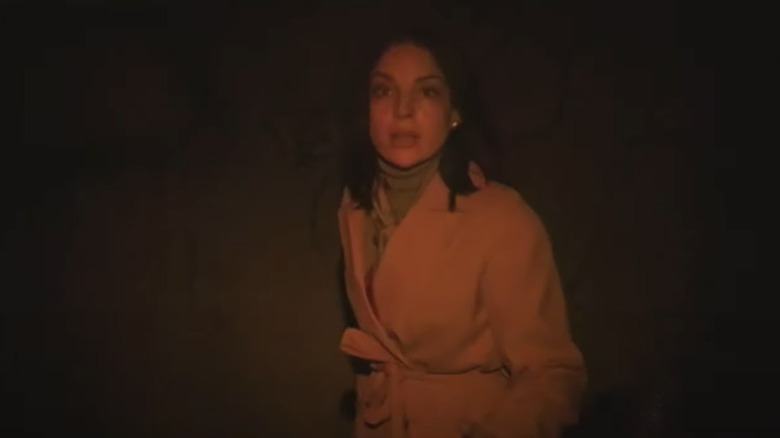 Shudder
(Welcome to ...And More, our no-frills, zero B.S. guide to when and where you can watch upcoming movies and shows, and everything else you could possibly stand to know.)
It's almost spooky season, and this one's going to get a fun new franchise release with "V/H/S/94," the fourth film in the successful "V/H/S" horror anthology franchise. "V/H/S/94" has been described as more of a reboot than a sequel, though horror fans have long since learned those aren't mutually exclusive. The movie will tie each of its found footage anthology segments together with an overarching narrative, a first for the franchise. 
"V/H/S/94" looks to be a veritable smorgasbord of who's-who in horror, with segments from genre greats Simon Barrett ("The Guest") and Timo Tjahjanto (the upcoming "Train to Busan" remake), along with production by David Bruckner ("The Night House"). The found footage genre has grown a little stagnant, so hopefully a new "V/H/S" with terrifying videotaped tales will shake things up a bit. 
V/H/S/94 Release Date and Where You Can Watch It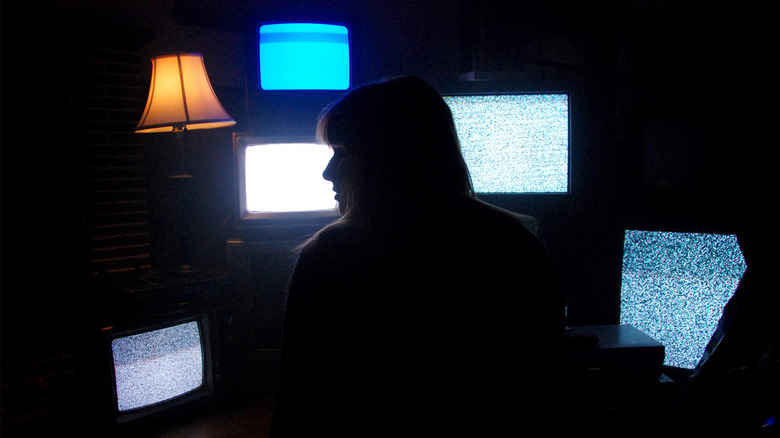 Magnolia Pictures
While each of the previous "V/H/S" entries have debuted at film festivals before going to theaters, the COVID-19 pandemic made that a much dodgier proposition. Instead, "V/H/S/94" will debut on the horror streaming service Shudder on October 6, 2021, just in time to get hype for Halloween. 
What is V/H/S/94?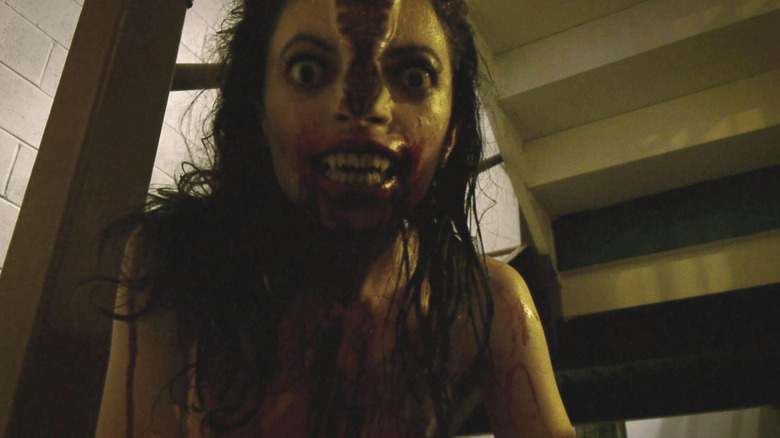 Magnolia Pictures
"V/H/S/94" is the fourth installment in the "V/H/S" horror anthology series, which collect horror stories under the premise of being footage found on VHS tapes. Until now, each of the anthology stories was unrelated, but "V/H/S/94" will tie each of its stories together with a greater frame narrative. 
Here's the official synopsis:
After the discovery of a mysterious VHS tape, a brutish police swat team launch a high-intensity raid on a remote warehouse, only to discover a sinister cult compound whose collection of pre-recorded material uncovers a nightmarish conspiracy.
V/H/S/94 Writers, Directors, and More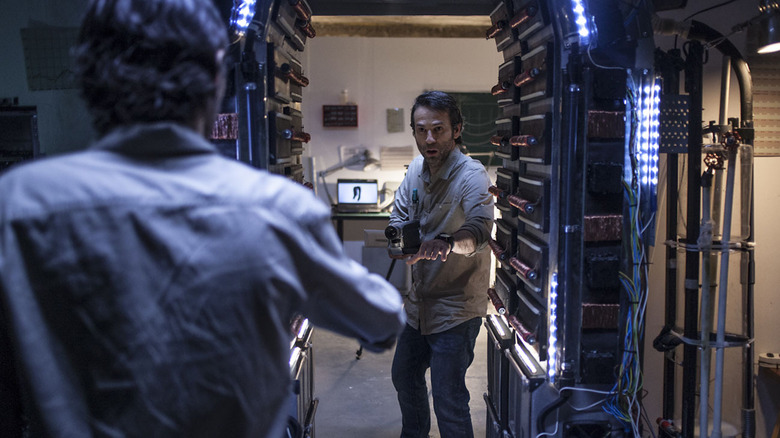 Epic Pictures
There are four short films within the larger frame narrative of "V/H/S/94," each with their own director. At ComicCon@Home, the directors shared a tiny bit about each of their entries. "The Guest" director Simon Barrett helmed an entry that takes place in a funeral home, where a new employee must record an overnight wake. Chloe Okuno, who directed the horror short "Slut," directed an entry about a TV reporter investigating a local legend about a rat man who lives in a storm drain. "Lowlife" director Ryan Prows directed a short titled "Terror," which follows a militia group who get their hands on a supernatural weapon they plan to use against the government. "The Night Comes For Us" director Timo Tjahjanto's segment focuses on a Dr. Frankenstein-like mad scientist who is creating an experimental creature. The wraparound story about the SWAT team who find the tapes, will be helmed by "Knives & Skin" director Jennifer Reeder.
The film's score was composed by Greg Anderson of the drone metal band Sunn O))). David Bruckner, the filmmaker behind both "The Night House" and the upcoming "Hellraiser" reboot, serves as executive producer alongside the team at Radio Silence, who produced "Ready or Not." Josh Goldbloom produced the project for Cinepocalypse Productions alongside franchise co-creator Brad Miska of Bloody Disgusting, and Kurtis Harder ("Spiral"). Adam Boorstin for Studio71, Michael Schreiber for Studio71, Zak Zeman, & Tom Owen also served as executive producers, along with Michael Paszt, James Fler, and Andrew T. Hunt of Raven Banner Entertainment.