20% Of People We Polled Are Most Excited To See This Fall 2021 Blockbuster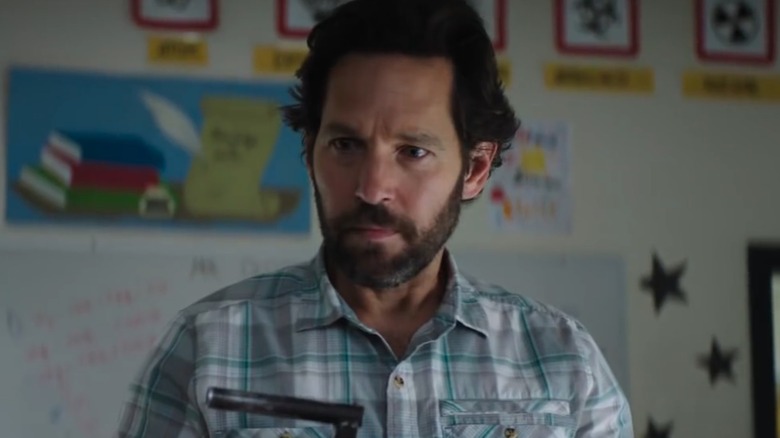 Sony Pictures
(Welcome to Survey Says, a feature where we conduct a movie-related survey for a random group of people and explain why they're completely right, completely wrong, or somewhere in-between.)
It's survey results time again, movie fans, and this one's a bit of a surprise! We conducted a poll to see which Fall 2021 blockbuster people were most excited to see. And it turns out '80s nostalgia still reigns supreme. Who you gonna call back to movie theaters? "Ghostbusters" fans, apparently. 
Who Ya Gonna Call?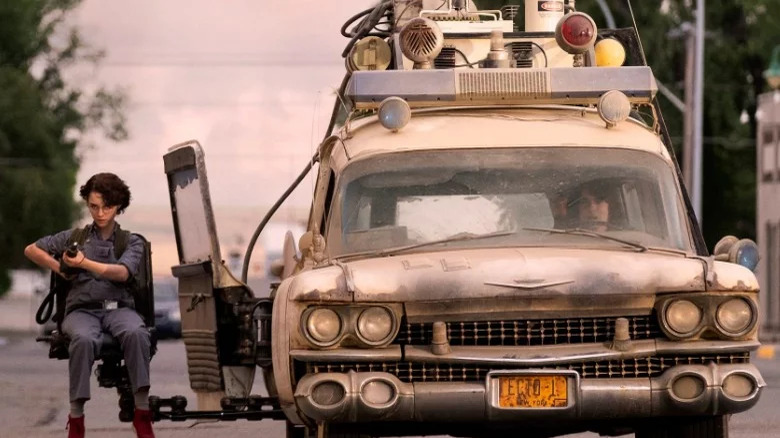 Sony Pictures
People sure love ectoplasm and crude humor, because nearly 20% of our 635 respondents said they were most looking forward to checking out "Ghostbusters: Afterlife." The sequel to the 1984 comedy classic beat out several other massive franchise entries, including "Halloween Kills", "No Time to Die", and "Top Gun: Maverick". 
The early buzz around the movie has been nothing but positive, with critics calling it a worthy sequel to both '80s "Ghostbusters" films. The 2016 attempted reboot/sequel "Ghostbusters: Answer the Call" didn't take off and start a new leg of the franchise, so Sony is going back to basics with this sequel. Director Ivan Reitman has handed the helm to his son, filmmaker Jason Reitman, and it is a direct sequel to the first two films. 
Here's the official synopsis for the film: 
From director Jason Reitman and producer Ivan Reitman, comes the next chapter in the original Ghostbusters universe. In Ghostbusters: Afterlife, when a single mom and her two kids arrive in a small town, they begin to discover their connection to the original Ghostbusters and the secret legacy their grandfather left behind.
Bill Murray, Dan Aykroyd, Ernie Hudson, Sigourney Weaver, and Annie Potts will all be reprising their roles from the first two films. Finn Wolfhard, McKenna Grace, Carrie Coon, and Logan Kim will be joining them for what's sure to be a spooky, silly blast.
Everything Else Folks Are Excited About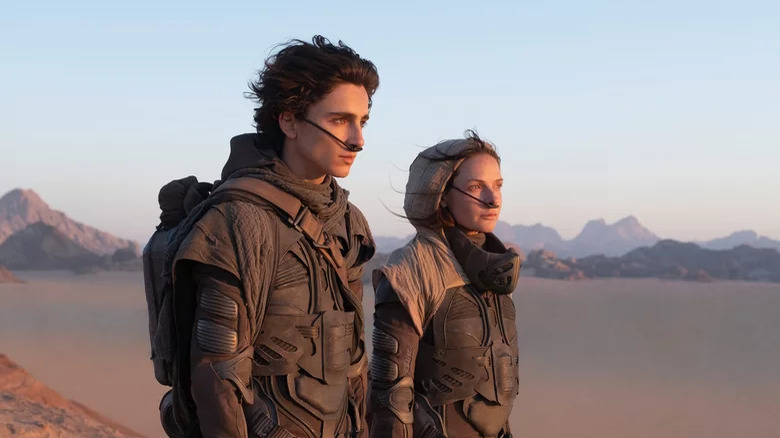 Warner Bros.
People are looking forward to something spooky this season, because more than 18% of those polled were most excited to see David Gordon Green's "Halloween Kills." Following the "Ghostbusters" and "Halloween" sequels in popularity were the Tom Cruise-starring "Top Gun: Maverick" and the latest James Bond flick "No Time to Die", both with about 18% of the vote. 
There seems to be less excitement for Denis Villeneuve's sprawling epic "Dune," based on the novel by Frank Herbert. That could be because of the movie's repeated release date rescheduling, or it could be because heavy, intellectual sci-fi doesn't necessarily appeal to the masses. 
The biggest surprise? Marvel's "Eternals" came in dead last, with less than 10% of votes. While "Eternals," directed by Academy Award winner Chloé Zhao, isn't the most recognizable Marvel title, fans of the comics giant are usually pretty fervent. Maybe the people polled have had their fill of caped heroes and are looking for something a bit more sinister? Or maybe they just haven't gotten caught up in the Marvel movie hype yet.