Here's Where You Can Stream Or Buy Every Season Of Yellowstone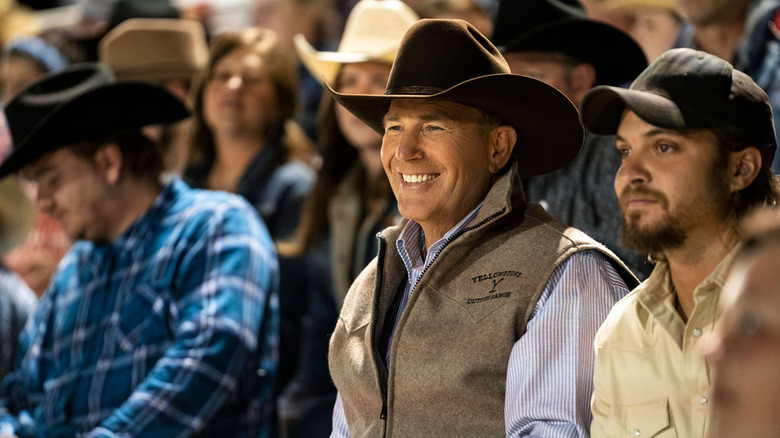 Paramount Network
(Welcome to Where to Watch, which provides a clear and simple answer to the question, "Hey, where can I watch this thing?" In this edition: "Yellowstone.")
"Yellowstone," a television drama series starring Kevin Costner as the head of the Duttons, a family that owns the largest cattle ranch in the U.S., is popular enough that it's getting a fourth season on November 7, 2021.
The show focuses on the travails of the Dutton family as they try to keep their legacy secure while facing threats from land developers, Indian reservations, and other foes. If you're already a fan of the show or want to see what it's all about, here's where you can stream or buy the first three seasons.
Where You Can Stream Yellowstone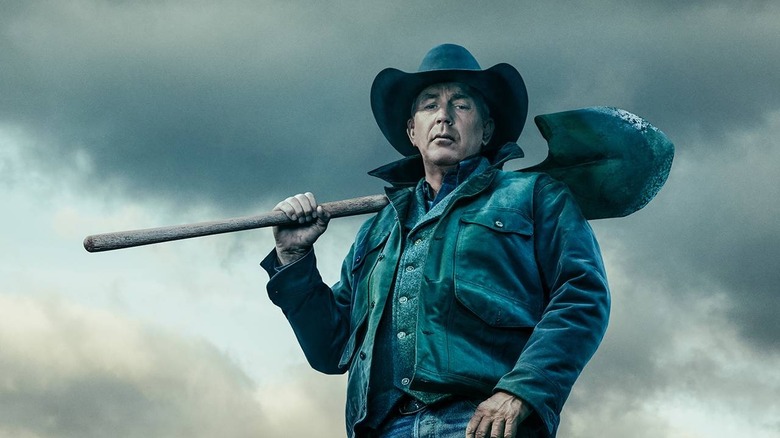 Paramount Network
"Yellowstone" is a Paramount Network show, which means that new episodes will require a cable subscription to watch. The good news for streaming folks, however, is that it will also be available on certain streaming platforms. The potential bad news, however, is that the streaming platforms that carry them aren't the ones you're probably already a subscriber of.
You may think that because "Yellowstone" is a Paramount Network show that it would stream on Paramount+. Well, you'd be wrong! For whatever reason, you can't watch "Yellowstone" on Paramount+ right now, though the spinoff prequel series, "1883," will be a Paramount+ exclusive. Go figure.
The first three seasons of "Yellowstone," however, are all available on Philo. What's Philo, you ask? It's a platform that offers 60+ channels that you can watch live or on-demand (AKA streaming shows). The Paramount Network is one of those channels, so for $25 a month you can watch all three seasons now and also see season 4 when it starts airing in November.
The Paramount Network is also part of FuboTV, a platform that focuses on live sports events. A FuboTV subscription starts at $64.99 a month, however, so isn't the best choice if you're only interested in getting that sweet "Yellowstone" content.
The first three seasons of Yellowstone" are also all available on Peacock Premium, which costs $4.99 or $9.99 a month depending on whether you want the ad-free version or not.
Where You Can Buy The First Three Seasons of Yellowstone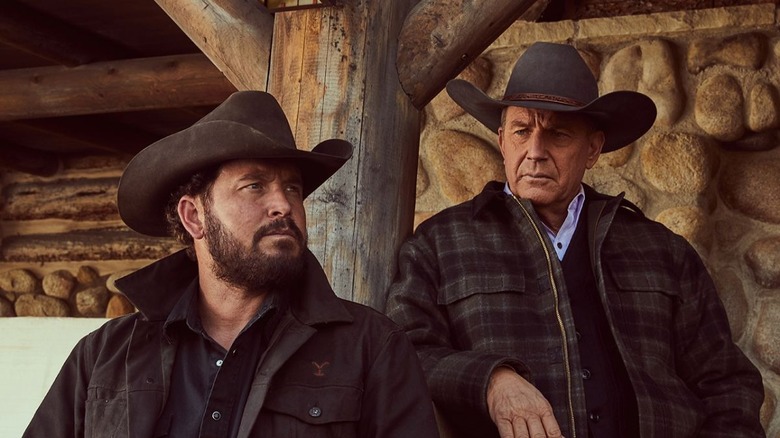 Paramount Network
If you don't want to become a Fubo or Philo subscriber, you can also just buy "Yellowstone" via digital on-demand. On Apple, each episode is $2.99 and you can buy each season, which are 10 episodes each, for $19.99. On Amazon Prime, episodes are $1.99 for SD and $2.99 for HD and $14.99 or $19.99 respectively for a season.
If you want a DVD version, each season is going for about $18 to $20 on Amazon with Blu-ray versions going for about $30 each. Whatever your medium of choice, it looks like you'll have to shell out some money to watch older seasons before season 4 premieres in a few short months.