Ben Best, Co-Creator Of Eastbound & Down And Foot Fist Way Co-Star, Has Died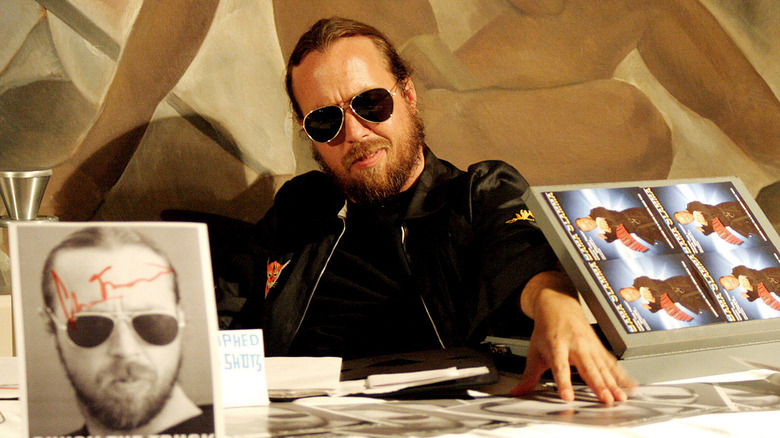 MTV Films
In a bracing kick to the nuts today, "The Foot Fist Way" co-star and co-writer Ben Best has passed away at the age of 46, one day before his birthday. Perhaps best known as the co-creator of the hit HBO comedy series "Eastbound & Down," which ran for four seasons, Best was part of a filmmaking trio with actor Danny McBride and director Jody Hill who met while attending University of North Carolina School of the Arts.
A few years after graduating in 1999, the three decided to film the taekwondo comedy "The Foot Fist Way" on an ultra low budget of $79,000. The wing-and-a-prayer effort paid off after the film debuted at the Sundance Film Festival and caught the attention of Gary Sanchez production partners Will Ferrell and Adam McKay, who agreed to distribute it. With McBride showcasing his southern knucklehead "charm" to the hilt and Best featured as the sleazy martial artist Chuck "The Truck" Wallace, "The Foot Fist Way" made the rounds in Hollywood and the three friends wound up on the fast track to big careers.
Skyrocket to Success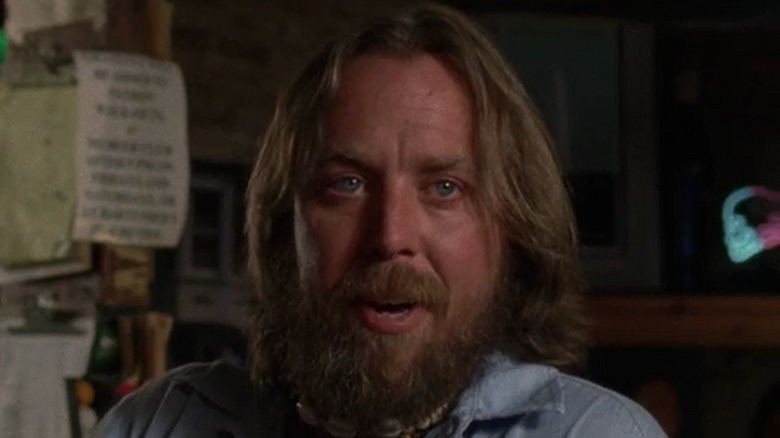 HBO
After Best and Hill made a memorable party scene cameo in the 2007 smash "Superbad" pointing out the menstrual blood on Jonah Hill's pants, their pilot for HBO titled "Eastbound & Down" was given a pickup order at HBO. A twist on the "Foot Fist Way" formula, "Eastbound" recast McBride as an egotistical a-hole former pro baseball player, with Best as the recurring druggie bartender named Clegg. Jody Hill alternated directing duties with North Carolina college cohort David Gordon Green, who had directed McBride in 2002's "All the Real Girls." 
Best even spoke to /Film in 2009 during an exclusive set visit, excited to be given the freedom to make the show the way he and his partners saw fit.
"I mean, the best part of being here is not having to deal with 20 f***ing suits from L.A. standing outside while we're filming. You know? I don't even understand THAT logic. I don't understand the logic of the f***ing so-called 'suit' thinking: 'Let's just go stand around with our f***ing Blackberries.' This is the dream."
During this period Best took more onscreen roles in the Ashton Kutcher comedy "What Happens in Vegas," Hill's sophomore effort "Observe and Report" and the Will Ferrell/Danny McBride vehicle "Land of the Lost." Alongside McBride he also co-wrote the 2011 fantasy spoof "Your Highness," directed by Green and co-starring James Franco and Natalie Portman. Despite a healthy $50 million budget, the latter film was heavily improvised on set and wound up sinking at the box office, yet it barely put a dent in the trio's prospects as "Eastbound" was a certified critical and audience smash and was renewed for another season. 
"There's so much more in his head," his mother Courtney Best told News & Record in 2009. "He feels like he's just starting."
Fade to Obscurity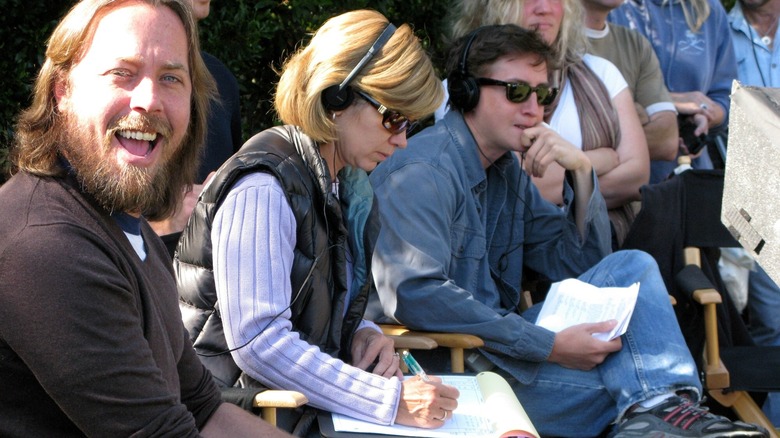 HBO
The year 2009 should have only been the kickoff to a stellar career for Best, but sadly this was when a rift clearly formed with McBride and Hill. Credited as a co-creator of the series and co-writer of the first three episodes of "Eastbound," Best was replaced as a writer midway through the first season by Shawn D. Harwell, and season 2 saw his character of Clegg sidelined to two brief appearances, after which he vanished entirely from remaining episodes. 
In an interview with Collider in 2010, Hill shed some light on the changeup: "Ben's been hanging in Charlotte a lot. I think he's playing music down there. I mainly wrote this season with Danny and our buddy Shawn Harwell, who wrote a number of the episodes last season with us."
The music Hill is referencing is the band Pyramid, an eight-member North Carolina rock group for which Best co-wrote the songs with Joey Stephens. Pyramid provided the music for both "The Foot Fist Way" and the 2007 comedy "Great World of Sound," directed by another School of the Arts alumni Craig Zobel. While Best may have simply been living off the residuals from all of his hit films and the series, it's not too clear what he was up to or why he chose to drop out of a very promising career both in front of the camera and as a writer. In the years after Gordon Green, Hill and McBride all remained tight-lipped about what Best was up to or what caused the creative split, often demuring on the subject during interviews. When his death was announced via their Roughhouse Pictures company on Instagram, they did pay loving tribute to their former colleague... 
"Superbad" co-writer/co-star Seth Rogen also paid tribute to Best on Twitter...
RIP Ben Best. I remember seeing him as Chuck The Truck in Foot Fist Way and thinking "I have to work with this man." I'm honored I got work with him, and even more so and that I got to hang out with him and just be in his company. Watch Foot Fist Way today and bask in his genius.

— Seth Rogen (@Sethrogen) September 12, 2021