New NIMH Animated Series In The Works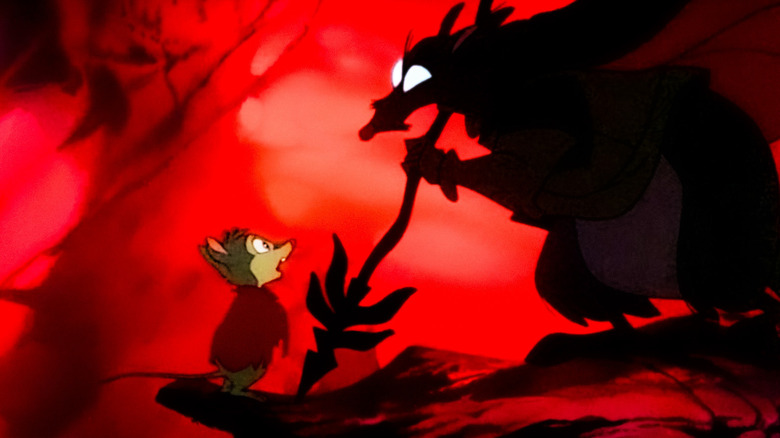 MGM
A new animated series based on the "Rats of NIMH" books by Robert C. O'Brien is reportedly in the works at Fox. The first book in the series was previously adapted in the 1982 Don Bluth film "The Secret of NIMH," which has gone on to become a cult favorite. 
While the details are still a little fuzzy, it appears that Fox is going to make a series based on the novels about some super-smart rats and their fellow field-dwelling friends. Deadline reports that the network has handed a script commitment to the series, currently referred to as "NIMH."
Mice and Rats and Crows, Oh My!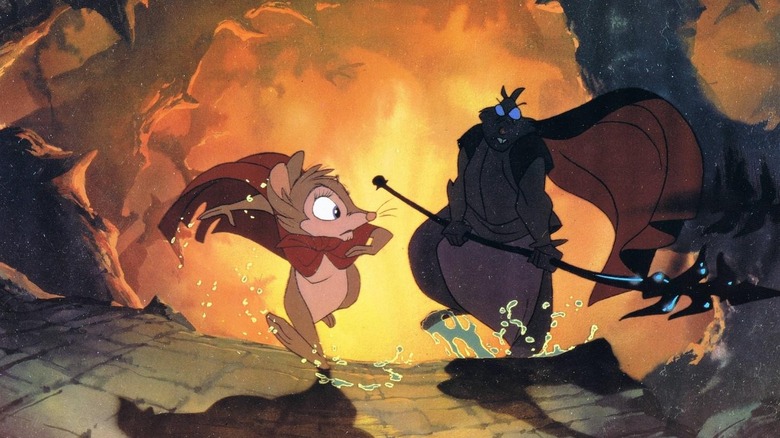 MGM
The animated drama is still searching for a writer and will be based on the trilogy of books that began in 1971 with O'Brien's "Mrs. Frisby and the Rats of NIMH." (Her name was Mrs. Brisby in the animated movie, for whatever reason.) There are plans for the show to also follow the second and third books, "Rasco and the Rats of NIMH" and "R-T, Margaret, and the Rats of NIMH," both written by O'Brien's daughter Jane Leslie Conly.
The series follows Mrs. Frisby, a mouse, who must find a way to move her home in a field before the plows and exterminators of the nearby farmers arrive and kill her family. She seeks the help of some very special rats who live beneath a rose bush — rats who knew her husband Johnathan before he died. The rats and Johnathan were escapees of a laboratory called NIMH, where they were given chemicals that made them super-intelligent. The rats' underground home has electricity and running water, for example. The second and third books delve more deeply into the new society the rats build for themselves, following Mrs. Frisby's son and the son of one of the primary villains. 
There's a lot of nostalgia for Bluth's interpretation of the novel, but one upshot is that the Fox series has a more adult audience in mind than the film. It notoriously traumatized many of its young viewers, but "The Secret of NIMH" is still a kids' movie at heart. 
Fox's Adult Cartoon Lineup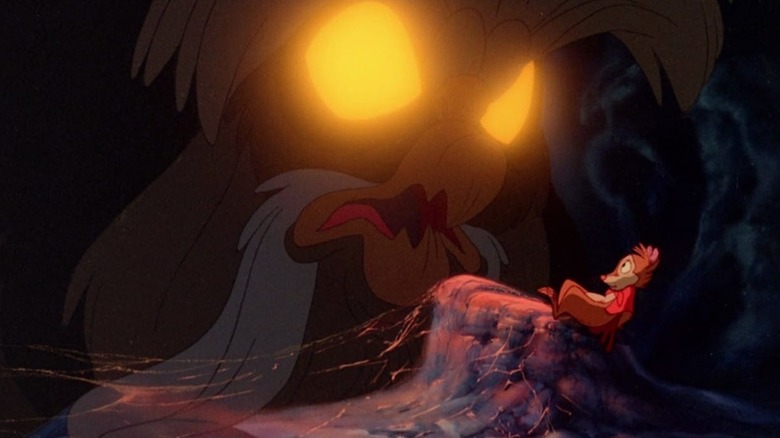 MGM
There have been previous attempts to reboot the NIMH story (with some big names attached) to turn it into a feature film, but a television series with plans to expand into the sequels seems like a better fit for the material. The second book, in particular, might resonate with viewers, as it's about a young rat who discovers that he comes from a legacy of hatred and bigotry, and must reconcile that with his own beliefs. (Seriously, it's pretty deep for a young adult book about a bunch of rodents who live in the woods.) 
Fox Entertainment president Michael Thorn told Deadline that it was being planned as an event series.
The network has been working toward a new animation strategy, which includes expanding its slate to showcase more adult fare. They've got Dan Harmon's Ancient Greek mythology comedy "Krapopolis," which will be the network's first fully owned animated series, debuting in 2022. They're also developing projects like "Shell Beach" from Tyler, the Creator, Lionel Boyce, and Davon "Jasper Dolphin" Wilson, which sounds like Odd Future fan heaven. Additionally, they're developing "Prince Wawa" from comedians Tim Baltz and Lily Sullivan, rideshare comedy "Cocky" from the creators of "The Knick," "Demi-God" from Katie Greenway, a semi-autobiographical animated comedy from "Superior Donuts" star Jermaine Fowler, and "Ocean Village" from Daniel Cardenas Katz. 
"The Simpsons" received a two-season renewal in March. "Family Guy" and "Bob's Burgers" are also set to go on for at least two more seasons.