'The Rats Of NIMH' Movie Gets A Director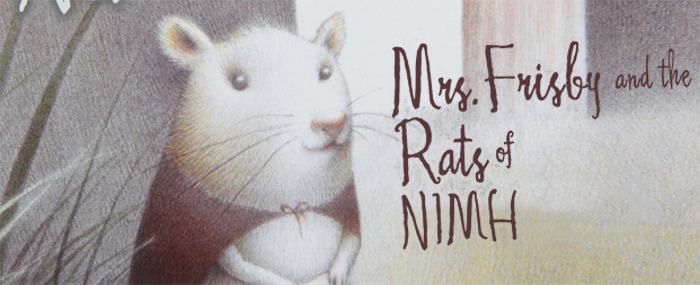 If you were a bookworm-y kind of kid, you may remember Mrs. Frisby and the Rats of NIMH, the Newberry-winning adventure written by Robert C. O'Brien and illustrated by Zena Bernstein. If you were more of a movie-loving type, you might be more familiar with the 1982 movie version, called The Secret of NIMH and directed by Don Bluth. Either way, it's a story that's made a huge impression on countless children over the past half-century. Now a whole new generation can get to know it through a new movie in the works, from director James Madigan.
Variety reports that unlike the earlier movie, the new The Rats of Nimh will be a live-action/animation hybrid. The story follows a widowed field mouse with a gravely ill son. When their home is threatened by the coming of the plowing season, she sets out to find help and meets a society of hyper-intelligent rats, who are the result of experiments conducted at a nearby science lab. Michael Berg (Ice Age 5) is writing the script, and Daniel Bobker and Ehren Kruger will produce. The project's been in the works for a little while now, but should everything work out we'll be hearing much more about it for years to come — it is, of course, envisioned as a franchise.
The film will mark Madigan's directing debut, but he's got plenty of experience as a VFX supervisor, having worked on G.I. Joe: Retaliation, Iron Man 2, and The Da Vinci Code, as well as HBO's Rome. The latter of those got him an Emmy in 2006. Madigan has recently transitioned into second unit directing on projects like Red 2, Insurgent, Allegiant, and Meg, a.k.a. "that Jason Statham shark movie." Interestingly, the earlier NIMH movie was the directing debut for Don Bluth, who went on to make An American Tail, The Land Before Time, and Anastasia. Hopefully the new NIMH will serve as a launchpad for a similarly storied career.