Disney's The Haunted Mansion Movie Will Star Owen Wilson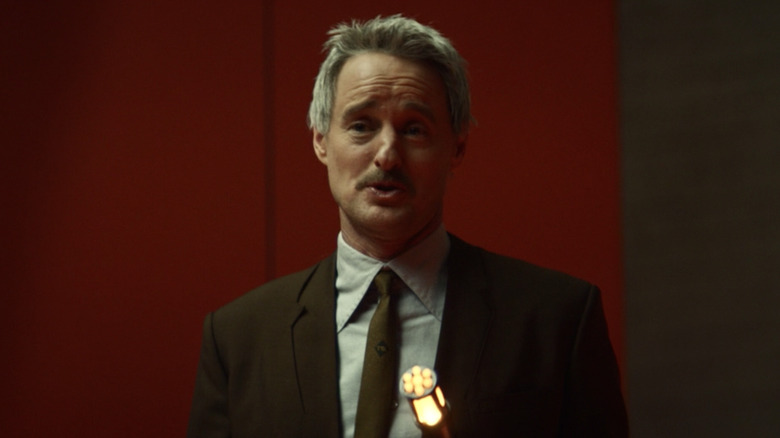 Marvel Studios
Disney's Haunted Mansion attraction is one of those rides you can revisit, again and again. Apparently, Walt Disney Pictures feels the same way about "The Haunted Mansion" as a movie property. The new "Haunted Mansion" film continues to gather steam (or ghostly mist, if you prefer), as Owen Wilson has now been added to its growing ensemble.
The Hollywood Reporter broke the news that Wilson has joined the cast of "The Haunted Mansion," which will start filming in Atlanta next month. We learned this summer that Tiffany Haddish and LaKeith Stanfield were in talks to star, and THR confirms that they're on board.
Eddie Murphy starred in the first "Haunted Mansion" movie in 2003, and it's one of those low-rated flicks that were made while he was between comebacks (after "The Nutty Professor" and "Shrek," but before "Dreamgirls" and "Dolemite Is My Name.") This reboot with Haddish, Stanfield, and Wilson will be helmed by Justin Simien, the director of the films "Bad Hair" and "Dear White People," and the creator of Netflix's "Dear White People" series. Simien is also attached to the upcoming "Star Wars" series, "Lando," for Disney+, so he has an existing relationship with the company which is entrusting him with more than one well-known property.
Wilson's Disney-Powered Resurgence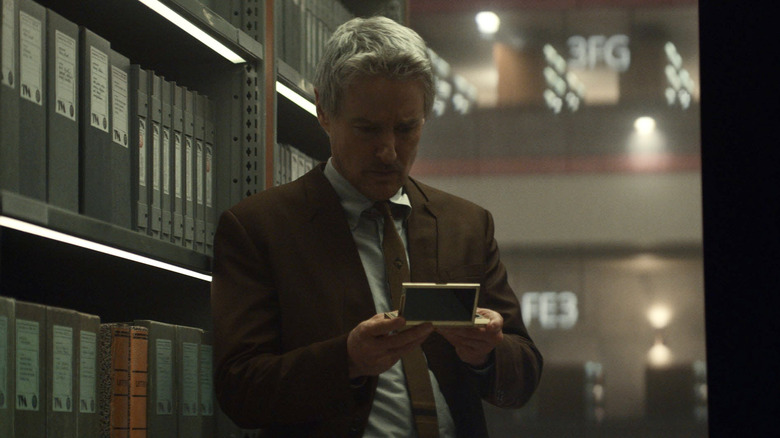 Marvel Studios
Wilson will next appear in "The French Dispatch," directed by his longtime collaborator, Wes Anderson. We recently saw a teaser introducing him as a reporter cycling around the fictional French town of Ennui-sur-Blasé (in a beret, of course). He's also coming off a co-starring turn in Marvel's "Loki" series this summer.
Wilson has had his ups and downs over his career, but "Loki" really put him back on the map as a figure of water-cooler discussion, at least for Marvelites. His character, Mobius M. Mobius, endeared himself to viewers, and we know that he will eventually be coming back in season 2, though that could be a way's off now.
In the meantime, we can look forward to seeing Wilson in "The French Dispatch" and "The Haunted Mansion." There are no details yet on his character in "The Haunted Mansion," but if Haddish and Stanfield are starring as two members of the family that moves into said mansion, then it's possible we could see Wilson show up as one of the grim grinning ghosts inhabiting it. This might mean the role would be in line with something like his character in the "Night at the Museum" movies, except blue and spectral instead of a museum cowboy.
"The Haunted Mansion" begins shooting in October 2021.