Raymond And Ray Will Make Ewan McGregor And Ethan Hawke Brothers In New Apple TV+ Movie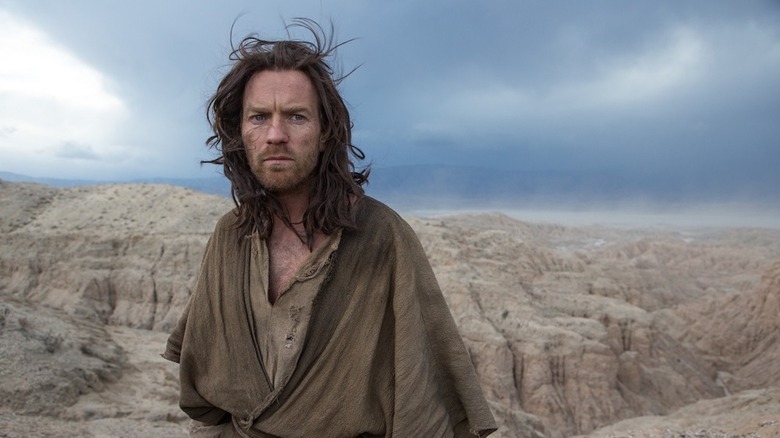 Division Films
Ewan McGregor and Ethan Hawke are headed to Apple TV+ with a new original movie, "Raymond and Ray," which will see them showing off their dramatic chops as half-brothers. McGregor will play Raymond and Hawke will play Ray, and The Wrap reports that the film will follow the alliterative brothers as they "reinvent themselves following their terrible father's funeral."
Variety adds this logline:
"Somehow, they still each have a sense of humor, and [their father's] funeral is a chance for them to reinvent themselves. There's anger, there's pain, there's folly, there might be love, and there's definitely grave-digging."
Rodrigo Garcia is set to write and direct "Raymond and Ray," with Oscar winner Alfonso Cuarón and Julia Lynn producing via Mockingbird Pictures. Garcia previously directed McGregor in "Last Days in the Desert," which saw the actor portray Jesus Christ during his 40 days in the wilderness.
McGregor memorably played his own twin brother in season 3 of "Fargo," but this time, he'll have Hawke to lean on. Stick a beard on them both and they could certainly pass for half-brothers, maybe even two Shakespearean gravediggers.
McGregor and Hawke Enter the Streaming Wilderness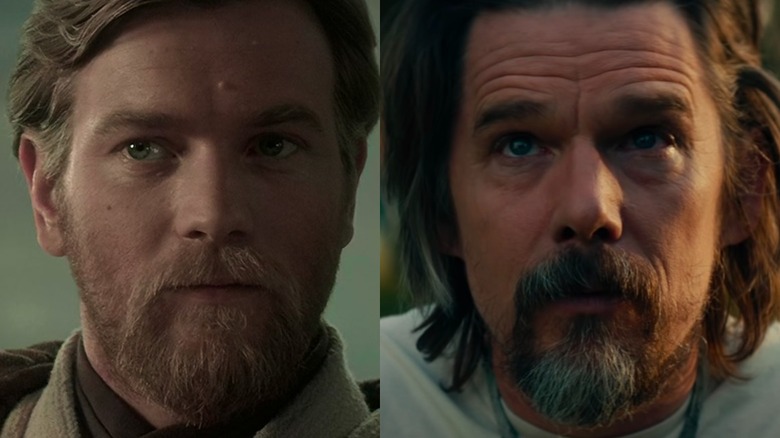 Lucasfilm/Blumhouse
We don't know much else yet regarding the plot of "Raymond and Ray," but in the meantime, McGregor and Hawke both have high-profile projects coming to Disney+ next year. McGregor will reprise his "Star Wars" role as Obi-Wan Kenobi in a limited series, and Hawke will play the villain opposite Oscar Isaac in Marvel's "Moon Knight" series.
Chances are, Hawke's character in "Raymond and Ray" will be a good guy, since his recent villain roles are a drastic departure for him. He recently said that he had "a no bad guy policy as an actor," but that he broke it to reteam with "Sinister" director Scott Derrickson for "The Black Phone." It would appear that he's breaking the same rule for "Moon Knight," since his antagonist is inspired by cult leader David Koresh. Meanwhile, uber-producer Jason Blum has called "The Black Phone" "the scariest movie" he's ever worked on.
"Raymond and Ray" is just the latest Apple Original movie to woo a couple of big-name actors. We recently heard that the Apple TV+ service was in a bidding war with Netflix for the next Jennifer Lawrence movie, and it already has Julianne Moore and Sebastian Stan lined up for "Sharper." This comes in addition to other upcoming titles like "The Tragedy of Macbeth," starring Denzel Washington and Frances McDormand, and "Killers of the Flower Moon," starring Jesse Plemons, Leonardo DiCaprio, and Robert DeNiro.