The Daily Stream: The Vast Of Night Is A Hidden Gem That Uses A Radio Drama Style To Tell UFO Stories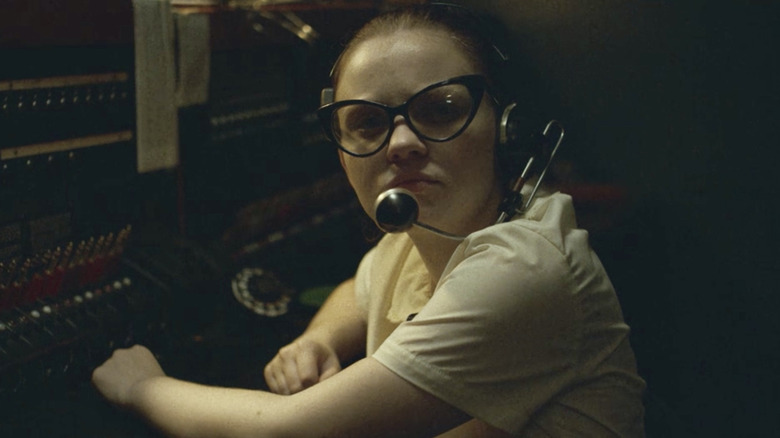 GED Cinema
(Welcome to The Daily Stream, an ongoing series in which the /Film team shares what they've been watching, why it's worth checking out, and where you can stream it.)
The Movie: "The Vast of Night"
Where You Can Stream It: Amazon Prime Video
The Pitch: A small-town disc jockey and a switchboard operator in '50s New Mexico receive strange calls and pick up an audio signal that might herald an alien presence in the skies overhead. It's a night when most of the town is at a high school basketball game, oblivious to the UFO sightings happening outside.
Among other accolades, "The Vast of Night" received an Independent Spirit Award nomination for Best First Screenplay. Cinematographer Roger Deakins and his wife, script supervisor, and Jill of all trades, James Deakins, were impressed enough with it as a debut feature that they invited its director and co-writer, Andrew Patterson, on their podcast, Team Deakins (which has hosted plenty of industry legends and which we've also spotlighted in this column before).
Why It's Essential Viewing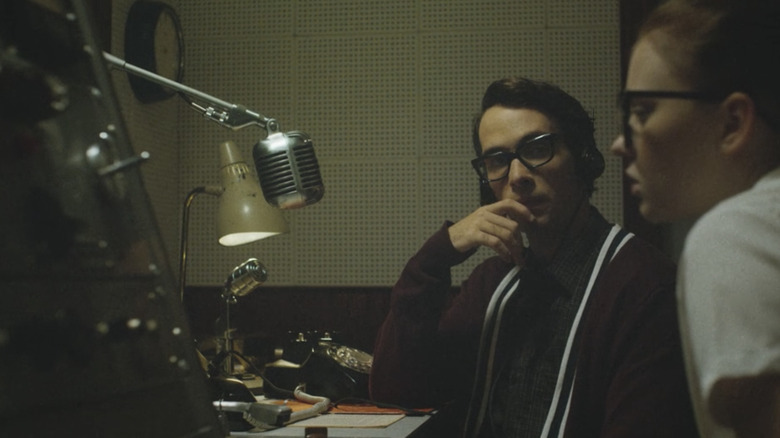 GED Cinema
"The Vast of Night" asks the viewer to sit still and listen. It lives in the eerie stillness of those moments, where a character in a low-lit room leans in and listens attentively to the voice on the other end of the phone line. Sound is an essential part of the movie's design: when we first meet teen DJ Everett Sloan (Jake Horowitz), he talks with a cigarette hanging out of his mouth, and you can't always make out what he's saying.
It's almost mumblecore in that way, except that this is a science fiction movie and a pretty good one, at that. Sierra McCormick plays Fay Crocker, the switchboard operator. She and Everett each wear a pair of thick glasses, a prop that adds a layer of visual separation to their faces so that you're not as much focused on how they look but what they're saying.
Though it clocks in at a mere 90 minutes, viewers with short attention spans might not have patience for the film's long takes or other experimental qualities. Witness how it fades to black at one point while a man who has called into Everett's radio station is telling his Area 51-like story.
This is a more literary, almost anti-cinema aesthetic to the film. Instead of showing you moving pictures, it leaves you to listen and imagine vivid scenes based on the descriptions you hear.
Once you attune yourself to its wavelength, "The Vast of Night" conjures the spooky atmosphere of a radio drama or campfire tale. Nowadays, people in the mood for such stories are more likely to put on a podcast (say, Unsolved Mysteries), but there was a time when you might tune into "Coast to Coast AM" with Art Bell for that sort of thing.
"The Vast of Night" is like something you'd hear in a secret song on a Tool album. It's like a whole movie of that "Ghostbusters" scene where Winston and Ray are driving across the bridge in the Ectomobile, talking about the end of the world. The film itself deliberately harkens back to "The Twilight Zone" and the famous Orson Welles radio broadcast, "War of the Worlds." Other comparable touchstones might be "American Graffiti" or "Close Encounters of the Third Kind."
I'll drop one more name. This is my "Empty Man," an underrated 2020 film that got swallowed up by the pandemic and the sea of streaming content, though it deserves a cult following. Erick Alexander and Jared Bulmer's music gives "The Vast of Night" a wonderful texture. The movie casts a spell of words in the dark, and it just might bowl you over as it follows a footprint trail that leads out to the middle of nowhere, then suddenly stops.