Comic-Con Museum Construction Has Begun In San Diego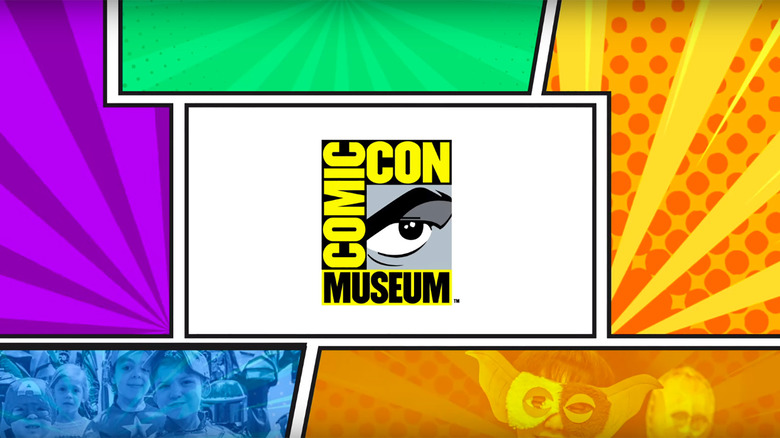 San Diego Comic-Con
Even though San Diego Comic-Con didn't happen in person again this summer, that's not stopping the pop culture convention organizers from starting work on the forthcoming Comic-Con Museum. Back when Comic-Con was canceled last summer, organizers pledged that the Comic-Con Museum would still open in 2021, and for the most part, that's still true.
Construction has begun today on the Comic-Con Museum, and the first phase of a two-phase opening plan will be completed in November, just in time to coincide with the Comic-Con: Special Edition event that's supposedly still happening the weekend immediately after Thanksgiving.
What is the Comic-Con Museum?
San Diego Comic-Con announced the beginning of construction of the Comic-Con Museum in Balboa Park in an official press release. They're not building an entirely new structure, however, but they are renovating the old Federal Building in Balboa Park. That explains how they'll be able to open in November despite just beginning construction this week.
For those who haven't heard, the Comic-Con Museum will be filled with all sorts of pop culture paraphernalia, paying tribute to comics, sci-fi, fantasy, movies, TV shows, books, video games, anime, and so much more. But it will also be a place that bolsters creativity and education. Here's what the organizers have said about the Comic-Con Museum in the past:
For the past 50 years, San Diego Comic-Con has created one of the biggest, most popular conventions of its kind in the world. But the organizers of Comic-Con wanted to do even more to recognize fans and spread the magic of Comic-Con.
They imagined a place where fans could come together to celebrate the things they love, not just for a few days each summer, but all year long. A place where the public could learn about areas of art and pop culture of which they may not even be aware. A space where everyone is included, where old fans and new could enjoy the passion, creativity, and imagination of Comic-Con, while learning about science, technology, art, storytelling and much more.
Now the dream is starting to become a reality with the phase one opening and daily operations at the Comic-Con Museum slated to begin on November 26, 2021. So what will be available for fans to experience when the museum opens?
Comic-Con Museum Opening Phase One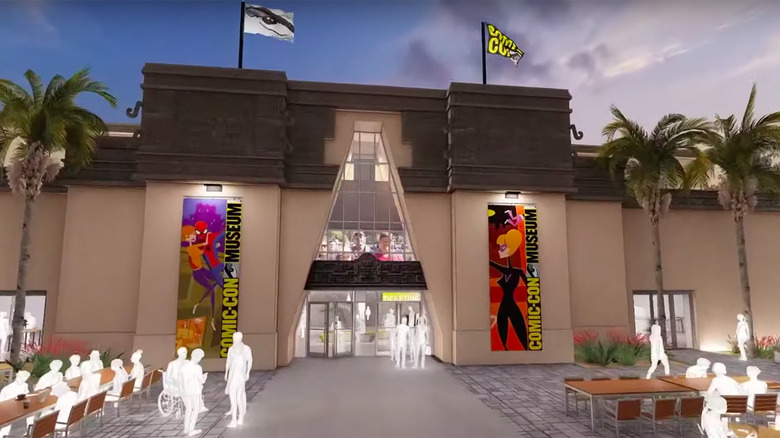 San Diego Comic-Con
In addition to the tourist attraction of exhibits celebrating the many facets of pop culture, including events like film screenings and trivia contests in the evening, the museum will also bolster education in a variety of ways.
When the Comic-Con Museum opens, one of two planned classrooms will also open its doors. The Cox Innovation Lab will provide a showcase of innovation and technology for local youth to utilize. Though specifics on what kind of classes or education will be provided, the official Comic-Con Museum website has touted these goals overall:
Literacy & Language Arts: Improving literacy rates using comics and graphic novels to inspire a life-long love of reading
Visual and Performing Arts: Encouraging creative development and self-expression through project-based learning opportunities
STEAM: Inspiring the next generation of innovators through subjects such as science, technology, engineering, art and math including robotics, Augmented Reality and Virtual Reality
Career Readiness: Equipping learners with knowledge and skills that can be applied to the creative industries that represent one in ten of all jobs in California
The proper grand opening of the Comic-Con Museum will take place in July 2022, when San Diego Comic-Con will hopefully be welcoming thousands back into the city for an in-person convention again. Though the museum will technically be open starting in November, it will be expanding its interior display space and educational area in the months that follow in order to have it fully operational next summer.